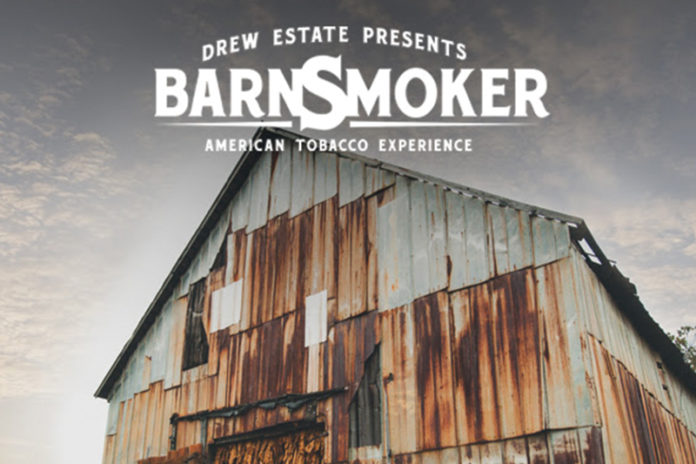 Drew Estate has announced the 2019 dates for its popular Barn Smoker program. The Barn Smoker events are designed to highlight the American tobacco experience by allowing cigar enthusiasts to travel to various fields and farms throughout the U.S. to learn about the growing, processing and manufacturing of premium cigars. Barn Smoker is another of Jonathan Drew's creations launched to disrupt the market and educate the consumer about the cigar and culture of Drew Estate while also raising awareness for Cigar for Warriors, a 501(c)(3) charity those sole focus is to support the U.S. military.
This year, Drew Estate is introducing some new features designed to enhance attendees' overall experience. The company has set out to create a festival atmosphere that celebrates cigar enthusiasts' love of tobacco and the Drew Estate culture. New this year will be a VIP package, limited to only a few tickets that will allow attendees to attend an intimate dinner with Jonathan Drew and the Drew Estate team the evening before or after the Barn Smoker. These VIPs will also receive 3 rare Drew Estate cigars. At the Barn Smoker event, VIP attendees will receive a premium swag package that include a Barn Smoker torch lighter, cutter, Barn Smoker-branded rocks glass set and more.
"The Barn Smoker Program is constantly evolving," commented Jonathan Drew. "From adding new locations, to transforming the event into a furious festival of brands, it's going to be a sight to behold. We're talking about a whole new level of Mega-ness. For those who join us at the VIP dinner the night before, you will get to enjoy rare smokes and an intimate night with Fabien, Willy, Pedro, Henry, Frankie Dranks and myself, plus a whole crew of amped-up Drewpees."
The 2019 Barn Smoker schedule of events is as follows:
Florida Barn Smoker in Clermont, FL on May 18, 2019
Pennsylvania Barn Smoker in Strasburg, PA on July 20, 2019
Connecticut Barn Smoker in South Windsor, CT on Aug. 10, 2019
Kentucky Barn Smoker in Hopkinsville, KY on Oct. 5, 2019
Louisiana Barn Smoker in Convent, LA on Oct. 26, 2019
Tickets for the Florida and Pennsylvania Barn Smoker events are on sale now. To purchase tickets or for more information, visit barnsmoker.com.
For all the latest news from Drew Estate, visit drewestate.com.