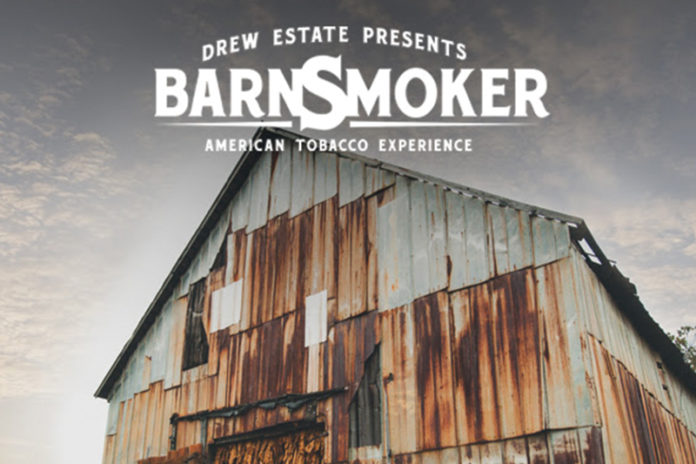 Drew Estate has announced the 2018 dates for its popular Barn Smoker Program. Drew Estate's Barn Smoker event focuses on the American tobacco experience, educating cigar enthusiasts on the ins and outs of tobacco growing, processing and manufacturing on a barn level.
This year's Barn Smoker program includes an event in Strasburg, PA, on June 23. The company plans to debut a special test blend that features an exclusive Pennsylvania Broadleaf wrapper for all attendees.
"The Barn Smoker program is close to my heart, celebrating the time-honored tradition of American Tobacco Agriculture and the hardworking farmers who make it happen," explained Jonathan Drew, president and founder of Drew Estate. "As the program continues to develop, we are able to share the experience with thousands around the world. Our other key focus is to raise funding and greater awareness for Cigars for Warriors. Our deployed men and women deserve the ability to enjoy a cigar if they want it, and Cigars for Warriors needs our support now more than ever."
The 2018 Barn Smoker events are as follows:
Florida Barn Smoker
Clermont, FL
May 19, 2018
10 a.m.-5 p.m.