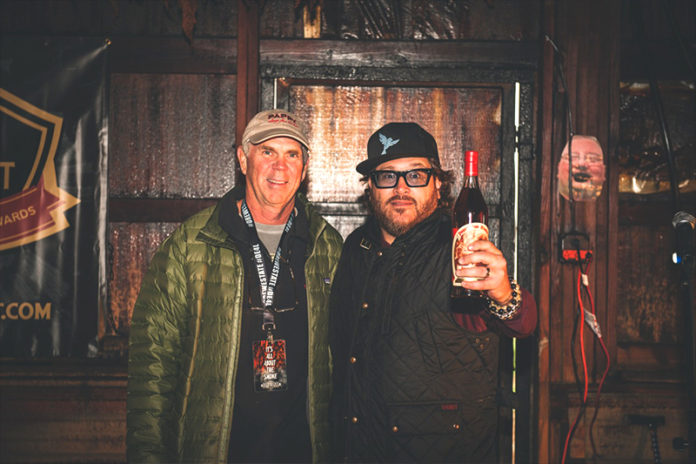 Drew Estate has announced the dates for its 2020 Barn Smoker Program, an event series that highlights the American tobacco experience by bringing cigar enthusiasts to the field and farm level and educating consumers on the full gamut of growing, processing and manufacturing cigars.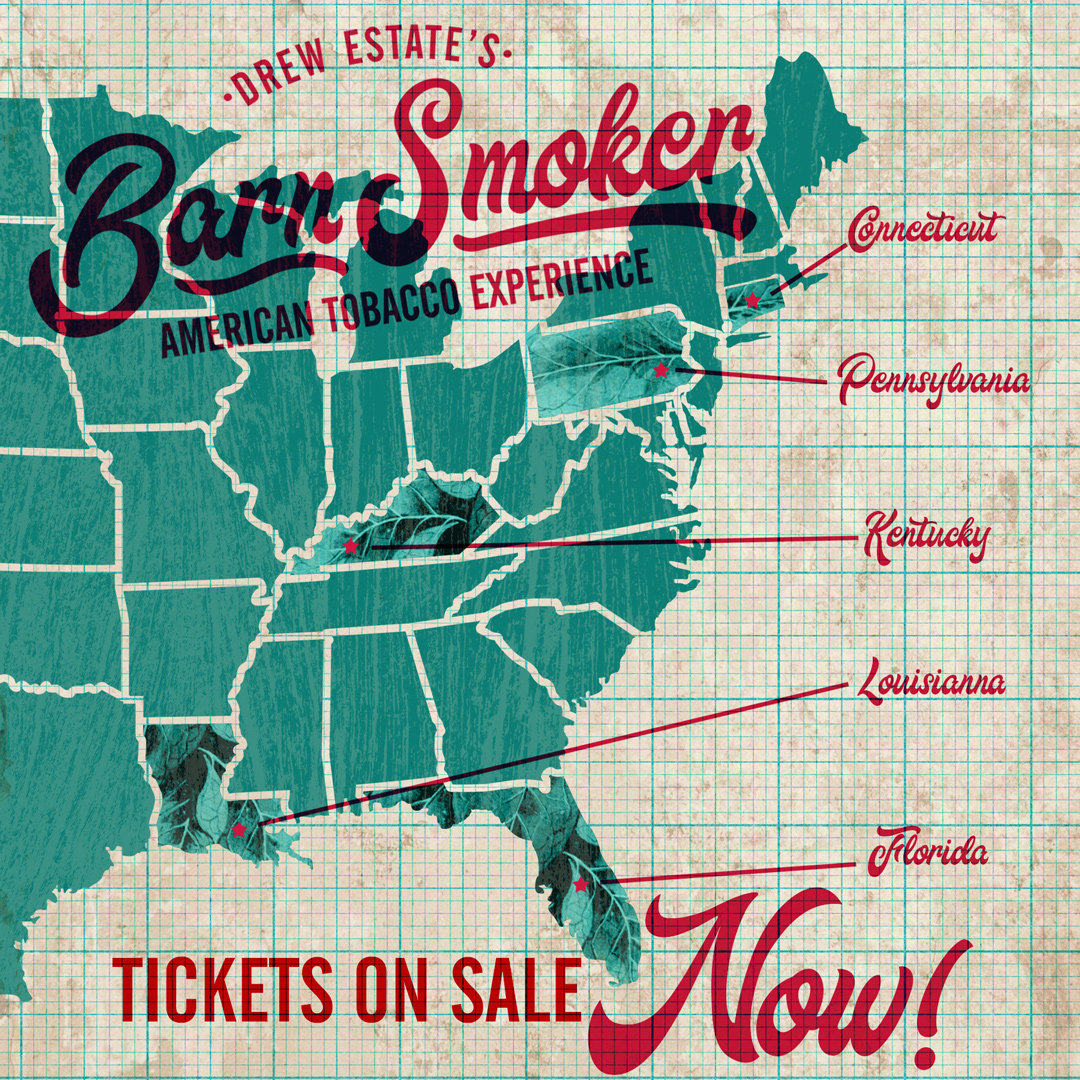 Barn Smoker 2020 was inspired and envisioned by Jonathan Drew, founder and president of Drew Estate, and his desire to bring aficionados, brands and local businesses to American tobacco farms. Barn Smoker events also help to raise money and awareness for Cigars for Warriors, a 501(c)(3) charity, those sole focus is supporting American military members.
"In 2019, we took Barn Smoker to another level. Now we have Pappy Van Winkle, Joya de Nicaragua, and all sorts of sh*t to pump, pump, pump it up! And for all you rock stars, superstars and Barn Smoker "All-Stars" you are gonna wanna snag your tickets today. I promise it's worth it," says Jonathan Drew.
New this year is a multi-level ticket opportunity for those attending Barn Smoker which will offer a VIP experience and dinner sponsored by Xikar and Cigar Caddy. Each VIP Experience attendee will be a guest at an intimate dinner and evening before the Barn Smoker hosted by Jonathan Drew, Willy Herrera, Pedro Gomez and the entire Drew Estate team. As part of the VIP Experience, attendees will receive 3 rare Drew Estate cigars and much more. In addition, VIP attendees will receive a premium swag package while at the Barn Smoker event. There will also be a VIP Swag Ticket sponsored by Xikar and Cigar Caddy that includes a premium swag package upgraded over general admission. A general admission ticket will still be offered and come with its own swag items.
Drew Estate is also offering an "All-Star" program where guests will be able to purchase tickets for all 5 events at a reduced cost and receive a unique Barn Smoker Challenge Coin Set that includes a Master Coin only available to Barn Smoker "All-Stars." This coin will come with future discounts and benefits at Barn Smoker 20201 events.
The dates and locations of Drew Estate's 2020 Barn Smokers are:
Florida Barn Smoker in Clermont, FL on May 16th, 2020
Pennsylvania Barn Smoker in Strasburg, PA on July 25, 2020
Connecticut Barn Smoker in South Windsor, CT on August 8, 2020
Kentucky Barn Smoker in Hopkinsville, KY on September 26, 2020
Louisiana Barn Smoker in Convent, LA on October 24, 2020
Tickets can be purchased at barnsmoker.com. For all the latest news from Drew Estate, visit drewestate.com.