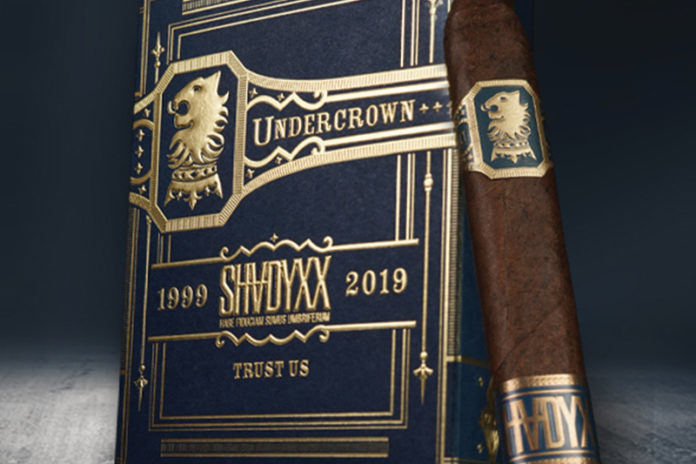 Drew Estate has announced the national release of Undercrown ShadyXX, a cigar made in collaboration with Shady Records for their 20th Anniversary. This cigar was originally released back in 2014 but was available in limited quantities at only 10 Detroit-area retailers. Undercrown ShadyXX will be part of Drew Estate's releases set to debut at the 2019 International Premium Cigar & Pipe Retailers Association (IPCPR) trade show and convention in Las Vegas.
When it was first released back in 2014, Undercrown ShadyXX became one of the most consumer demanded limited editions in Drew Estate's portfolio. Like the Undercrown Corona Viva, this blend features a shoot Mexican San Andres wrapper, a spicy Connecticut Stalk Cut Habano binder, and high quality filler leaves from Nicaragua and Brazil. ShadyXX will be presented in a 5 x 50 box pressed belicoco and packaged in a majestic, gold embossed 10-count petaca. Undercrown ShadyXX will have an MSRP of $104 per petaca.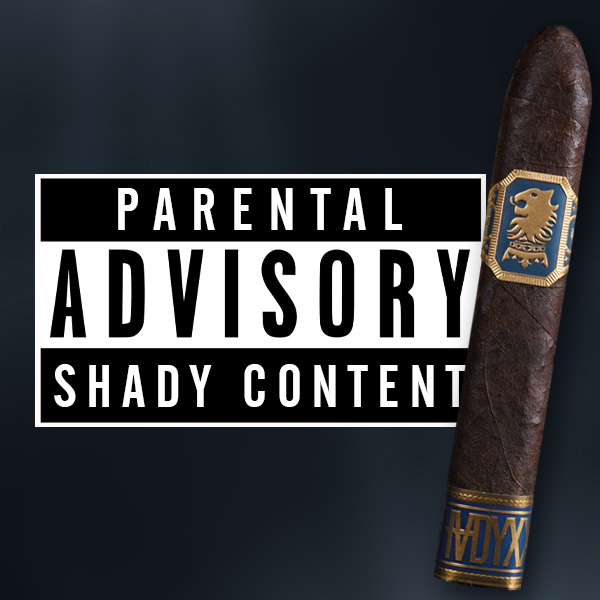 "Eminem, Paul Rosenberg, and Shady Records have changed the world. It's undeniable," comments Jonathan Drew, president and founder of Drew Estate. "While selling 230 million records is impressive on its face, it's the unique way that Shady has connected with so many of us 'regular folk' that's impacted me the greatest. Shady made it okay to be different, no matter how weird or how fucked up we might be. The conceptual space of Shady Records is connected to the Undercrown brand because Undercrown is cut from a different cloth, and not afraid to admit it. The Undercrown is not the king in this romantic cigar story. The Undercrown's position is juxtaposed to the king, like a wildin out prince on some DE, homegrown shit. The UC don't want to be king. He's deep in the cut, robust, and got mad flavor. I love the connection to Shady Records and am very proud to celebrate 20 years with the dudes."
Paul Rosenberg, Eminem's long-time manager and president of Shady Records, added: "I'm honored to team up with JD and Drew Estate again on our second collaboration resulting in the stellar ShadyXX. 20 years is a huge milestone, and I couldn't think of a better way to reflect on the label's legacy and celebrate our achievements than by lighting up another limited edition cigar that we can share with the world. This smoke is a superb, authentic blockbuster and just like one of our classic albums I expect it only to get better with time."
Undercrown ShadyXX, and a merchandising solution, is expected to ship to Drew Diplomat retailers beginning in August 2019.
For all the latest news from Drew Estate, visit drewestate.com.