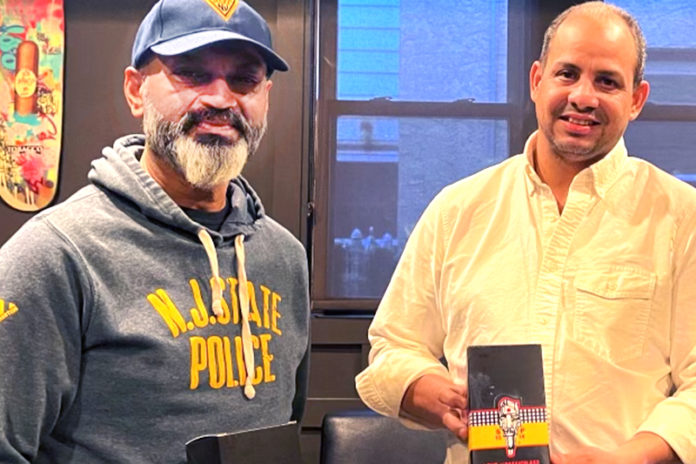 Stand up straight. Don't slouch. Always say thank you. Return phone calls. Never be in debt to anyone. Growing up, our parents hold us accountable and embed within us these lessons aimed at making us better human beings. All of these lessons come down to a very simple overriding lesson: Do the right thing.
This year, Sanj Patel is celebrating his 30th year as a tobacconist. Since he was a child, Patel's family owned several cigar shops and operated two of the largest cigar retail outlets in the state of New Jersey. In his early teen years, Patel began working in these stores—for no pay—because it was expected that he'd help out with the family business in any way that was needed. These early experiences set him up for his long career in retail and also started his love affair with cigars.
"We had other things too in the stores, but we were mainly a cigar shop," says Patel. "I was always amazed by the type of clientele that came in. They wouldn't question the pricing; they wouldn't question anything! They bought a box of Te-Amos; they bought a box and Dunhill; Royal Jamaica was big back in the day. I was always fascinated by that kind of clientele and the quality of people back in the day that used to buy cigars."
Patel's curiosity surrounding cigars began to grow the more he worked in his family's store. One day, he took some cigars from the store to school with him and smoked them with friends. All of them got sick from the cigars and inexperience with smoking, which earned Patel a smack across his face and lecture from his uncle. Patel was punished not so much for smoking but for not relying on his family to answer the questions he had about the products they sold and choosing to learn on his own instead—an early lesson that would stay with Patel for the rest of his lifetime.
Needless to say, Patel did learn how to properly smoke and appreciate cigars with the help of his family. As he got older, his interests and passion took him outside of the cigar business. For a time, Patel was a signed model with Benetton, a popular fashion brand of the 1980s. Patel made a lot of money with Benetton, which allowed him to indulge in his other passion, cars. He collected antique Corvettes and would often race cars. One race ended poorly, landing Patel in the hospital in a coma for four days. He suffered from amnesia, and it took him two years to recover. While he was still well off, he wanted to work and found himself coming back to tobacco retail as a way to push and motivate himself to move forward with his life rather than embrace the title and mentality of being disabled.
Patel purchased his own building, knowing that to run a proper cigar store he'd need to do so without having to put up with the rules and stipulations set by a landlord. Sanj's Smoke Shop opened its doors in Bloomfield, New Jersey, in 1992, just as the famed Cigar Boom was taking shape. Things have changed over the past 30 years Patel has been in business. By 1997, Patel saw that out of all the different products his store was offering, it was cigars that really carried the store. With that discovery, Sanj's Smoke Shop became a store that specialized in boutique cigar brands, and Patel helped bring in some now well-known cigar brands to New Jersey cigar smokers.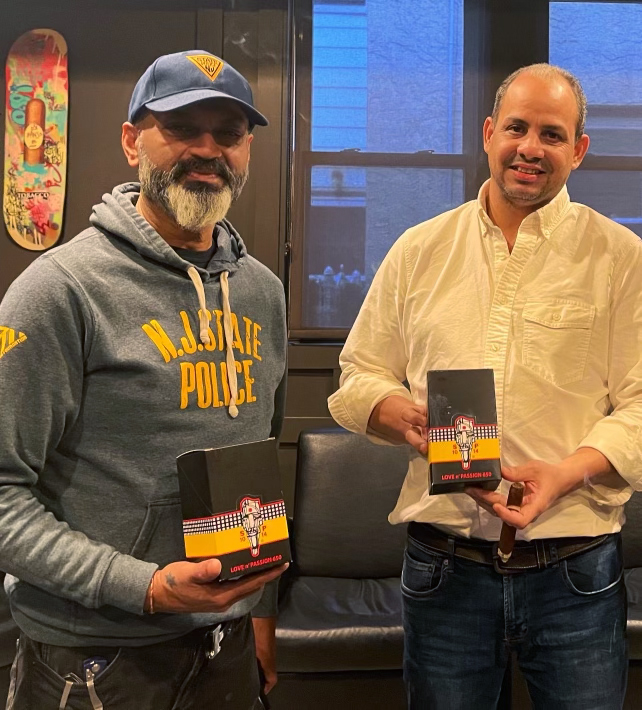 Jersey's "Most Hated" Retailer
After three decades in business, Patel acknowledges that there have been tough times, but he refuses to refer to any of these moments in his business as challenges. Trying to do the right thing has been his primary concern over the years, something that is hard to achieve at times due to the changes sweeping through the cigar industry and how differently business is conducted today compared to when he first opened the doors to his business back in the early 1990s.
Like many retailers, taxes have been an issue he's had to continually address. When he started, he recalls the tax rate being at 9 percent for his business. As cigars became more popular and the state of New Jersey sought ways to make money from the sale of tobacco products, that tax rate increased to 24 percent. Another bill raised the floor tax to 48 percent. To pay the necessary taxes within the 90-day timeframe set by the government, Patel had to sell several of his prized cars, including one he had purchased from Sylvester Stallone.
Normally, these tax increases would be passed on to the consumer, but Patel didn't want to put this burden of business on his customers. The way he handles pricing is something he takes great pride in and something his customers have come to appreciate, but it's also something that other retailers have come to despise him for.
"Even today, every single cigar we have is at  MSRP [the manufacturers' suggested retail price]," he says. "That was, I think, my biggest challenge because a lot of people started disliking us because of it. If you see my social media, there's a hashtag that says 'most hated retailer.' My store is not hated by consumers; it's hated by other cigar shop guys. Other cigar shop owners started rumors like, 'Oh, everything they have is fake.' It kind of bothered me, but I knew I was doing the right thing."
On the other side of the pricing issue is product quality. Having been in business for several decades, Patel boldly states that today's cigars are not of the same quality that they were when his store first opened. There are a lot of "garbage cigars," he says, and due to lack of knowledge and proper education on the part of most retailers today, many consumers are unknowingly buying these products.
"I tell [customers] what cigars used to be and that it's not that way today," he says. "The old-timers are gone. You know, if you inherit something, you don't care how hard your mother or father worked for what they had. You inherited it, and there's no value to it. Manufacturers are devaluing their own brands today. There are cigars, there are fancy boxes and fancy bands, but the tobacco is garbage. You can't smoke bands, you can't smoke boxes—pay attention to the cigar."
Patel also complains about how gimmicky cigars have become. He says consumers are not getting the quality product they're being told they are, and that many manufacturers aren't taking into consideration the negative impacts of certain marketing tactics, such as overusing the term "limited edition" to sell a product that really has no defined limit to the cigar's production run.
For both manufacturers and retailers, the consumer and his or her right should come first rather than any concerns over the sale or money that could be made. He recalls a customer coming into his store and asking for the most expensive cigar he had to offer for her boyfriend. He was ready to sell this customer several cigars that retailed for $500 each and an expensive lighter until he realized that doing so would have been a disservice to her.