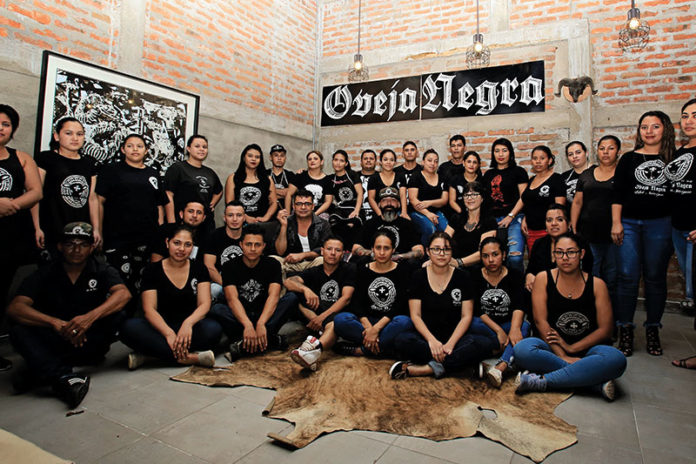 In 2013, Black Label Trading Company introduced six different cigars—impressive given that it was the debut of the brand and company. Black Label Trading Company owners James and Angela Brown are not your typical cigar manufacturers. Their families' roots aren't in tobacco, they knew few people in the cigar business, and they didn't even plan on their cigars and brand becoming a full-time job. They just liked cigars, and they wanted to create a brand that would set the company apart from others in the cigar industry.
James and Angela Brown have always been entrepreneurs. Soon after getting married, they worked together in the wine industry and decided to move abroad. They've owned businesses in Mexico, West Africa, Guatemala and Nicaragua. While working in Guatemala, the couple operated an adventure travel company that hosted several trips each year to Nicaragua. James, having been a cigar enthusiast most of his adult life, spent over two years learning everything he could about tobacco and began blending his own cigars for his travel clients to enjoy while they were on these trips. The cigars he blended were a hit, and after his clients began asking where they could buy them after the trip, James saw an opportunity—he and his wife could launch their very own brand.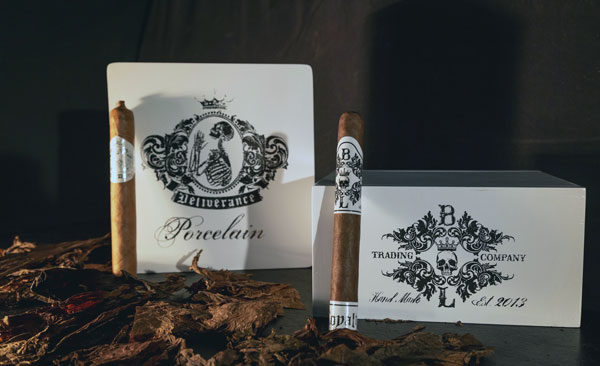 Edgy, Dark and Elegant Cigars
The branding and overall marketing for Black Label Trading Co. was where the focus was placed in order to reach the consumers. As the couple developed their marketing plan, James decided to create a brand and supporting cigars that he wanted to smoke, realizing there wasn't a cigar brand that aligned with his personality. "I wanted the brand to be edgy and a bit dark, but in an elegant way," James explains. "It was important for each cigar to have its own personality and feel. I let the cigars tell a story, and the branding grows out of that. I do all of the artwork for our brands, so each one is a personal expression for me."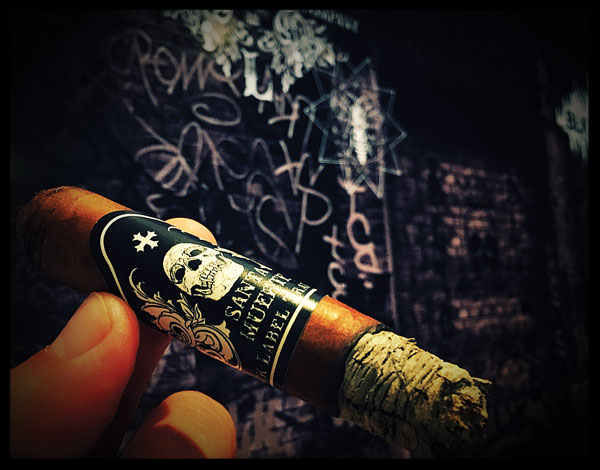 While young adult cigar enthusiasts were the first target market for the brand, it eventually evolved to include people of all ages. The company has since shifted its focus to include anyone who is looking to try something different and searching for a great cigar experience. "I feel our product is very unique and is truly handcrafted. Everything we do is on a small scale, and the attention to detail shows. I think this is what consumers expect from a real boutique brand," says James.
Today, the company has several lines of cigars that cover various strengths and flavors. For consumers seeking a light smoke, there are the medium-bodied Royalty and Benediction cigars. For those looking for a medium- to full-bodied smoke, the company has its Salvation and Lawless cigars. Its Last Rites cigar is a full-bodied cigar and what the company considers its best-seller. It's a cigar that attributes its popularity to its balanced blend, one that James says he is personally drawn to.
The company also has four limited-edition releases that are available annually. These limited editions are often in demand by the brand's followers and typically sell out a year in advance. The company's first limited edition, Morphine, was released in 2014 and remains Black Label Trading Company's most popular limited edition. Other limited editions include Bishops Blend, Santa Muerte and Deliverance, all of which are said to be popular with both retailers and consumers.