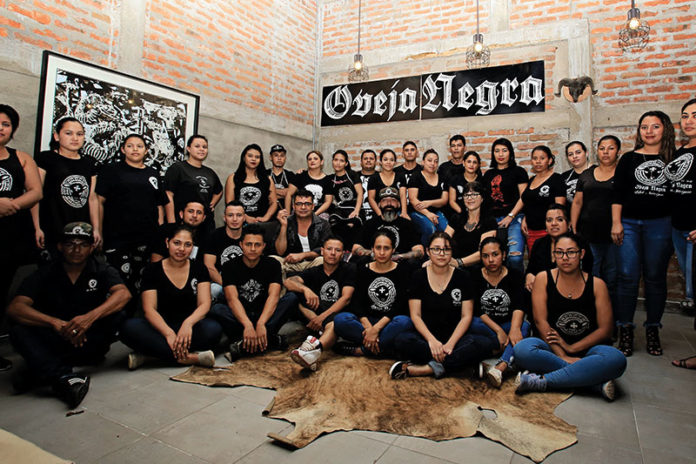 In 2013, Black Label Trading Company introduced six different cigars—impressive given that it was the debut of the brand and company. Black Label Trading Company owners James and Angela Brown are not your typical cigar manufacturers. Their families' roots aren't in tobacco, they knew few people in the cigar business, and they didn't even plan on their cigars and brand becoming a full-time job. They just liked cigars, and they wanted to create a brand that would set the company apart from others in the cigar industry.
James and Angela Brown have always been entrepreneurs. Soon after getting married, they worked together in the wine industry and decided to move abroad. They've owned businesses in Mexico, West Africa, Guatemala and Nicaragua. While working in Guatemala, the couple operated an adventure travel company that hosted several trips each year to Nicaragua. James, having been a cigar enthusiast most of his adult life, spent over two years learning everything he could about tobacco and began blending his own cigars for his travel clients to enjoy while they were on these trips. The cigars he blended were a hit, and after his clients began asking where they could buy them after the trip, James saw an opportunity—he and his wife could launch their very own brand.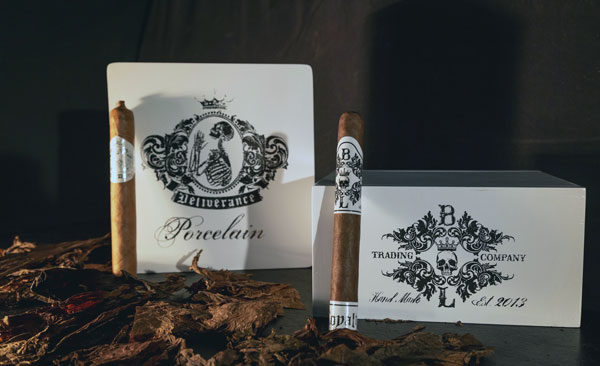 Edgy, Dark and Elegant Cigars
The branding and overall marketing for Black Label Trading Co. was where the focus was placed in order to reach the consumers. As the couple developed their marketing plan, James decided to create a brand and supporting cigars that he wanted to smoke, realizing there wasn't a cigar brand that aligned with his personality. "I wanted the brand to be edgy and a bit dark, but in an elegant way," James explains. "It was important for each cigar to have its own personality and feel. I let the cigars tell a story, and the branding grows out of that. I do all of the artwork for our brands, so each one is a personal expression for me."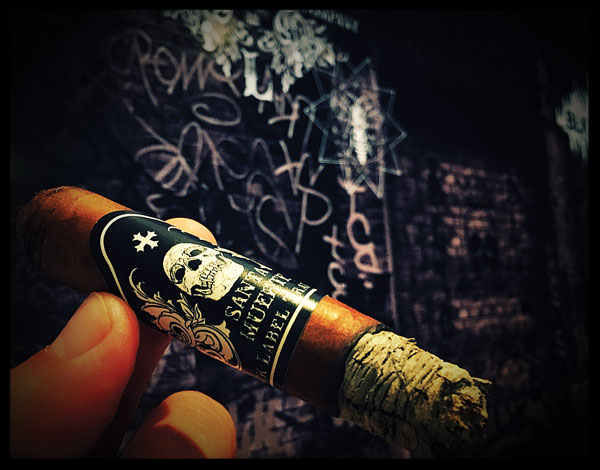 While young adult cigar enthusiasts were the first target market for the brand, it eventually evolved to include people of all ages. The company has since shifted its focus to include anyone who is looking to try something different and searching for a great cigar experience. "I feel our product is very unique and is truly handcrafted. Everything we do is on a small scale, and the attention to detail shows. I think this is what consumers expect from a real boutique brand," says James.
Today, the company has several lines of cigars that cover various strengths and flavors. For consumers seeking a light smoke, there are the medium-bodied Royalty and Benediction cigars. For those looking for a medium- to full-bodied smoke, the company has its Salvation and Lawless cigars. Its Last Rites cigar is a full-bodied cigar and what the company considers its best-seller. It's a cigar that attributes its popularity to its balanced blend, one that James says he is personally drawn to.
The company also has four limited-edition releases that are available annually. These limited editions are often in demand by the brand's followers and typically sell out a year in advance. The company's first limited edition, Morphine, was released in 2014 and remains Black Label Trading Company's most popular limited edition. Other limited editions include Bishops Blend, Santa Muerte and Deliverance, all of which are said to be popular with both retailers and consumers.
Making Future Plans
Going into their sixth year in the cigar business, the Browns see promise and potential for Black Label Trading Company in both the present and the future cigar industry. Their goal is for Black Label Trading Company to become a staple boutique, something they define as a small brand that everyone feels they need to carry. The company's consumer base is larger currently than their retailer footprint, and one of their goals for the next year is to increase availability in retail stores in order to meet the demand. Even with the challenges of managing a relatively young brand and the increase in government regulation of the industry, James isn't intimidated by the task of continuing to grow and to promote his Black Label Trading Company brand.
"I can't picture myself doing anything else," he says. "Cigars are my life. It's what I do all day, every day. I love the process and the challenges. This is an extremely difficult industry, and I hope that our experiences—good and bad—can help someone else."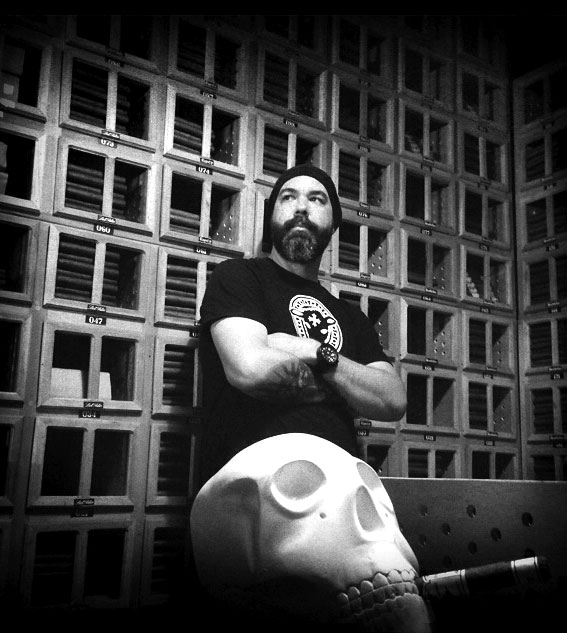 To help achieve that goal, James and Angela Brown have launched their own factory, Fabrica de Oveja Negra, which is located in Esteli, Nicaragua. While starting and running their own cigar factory has been a major undertaking, the Browns have found that it has helped to set them apart from many other companies within the industry, especially in the boutique category. To remain creative, James also launched another brand, Black Works Studio, which allows him to experiment with different blends that don't necessarily fit within Black Label Trading Company's style. Black Works Studio has received numerous accolades, and its unique blends and artistic qualities resonate with consumers. The Killer Bee and Green Hornet cigars both feature a swirl cap, and NBK is a closed-foot box-pressed cigar. The release of limited editions for BLK WKS has also shown to be a positive direction, and Sindustry, S&R, Boondock Saint and Killer Bee Connecticut all sold out in presales to retailers.
Even with its own factory and a second brand, James has no intention of neglecting Black Label Trading Company. This year will see more focus on the core line, with a complete rebranding for each of the original lines—the heart of the company, the brands that started it all. James is a skilled artist, and he is able to communicate his vision for a cigar from the blending to the final artwork. Each cigar created is an expression. Though times may appear to be dark for some in the cigar industry, the future is appearing bright and prosperous for James and Angela Brown and their Black Label Trading Company.
This story first appeared in the March/April 2019 issue of Tobacco Business magazine. Members of the tobacco industry are eligible for a complimentary subscription to our magazine. Click here for details.
– Story by Antoine Reid, an editor and digital content director for Tobacco Business Magazine. You can follow him on Instagram @editor.reid.