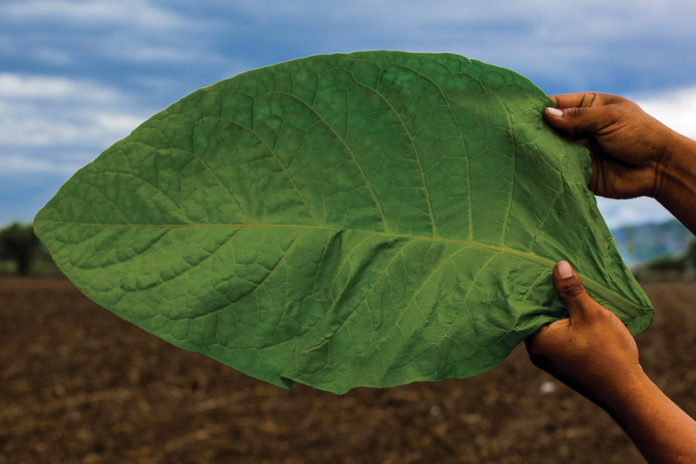 Eduardo Fernández's story is unique when compared to that of many cigar manufacturers and tobacco growers. After Fidel Castro came to power, Fernández's family left Cuba and settled in South Florida. It's at this point where Fernández's story becomes very different from that of other cigar makers. Fernández's family had no history or experience with cigars or tobacco growing—and other than passing the occasional barn on his way to high school while living in Connecticut, Fernández had no experience with tobacco early on in life.
Fernández went on to attend the Wharton School of Business at Penn State University and became a banker before he moved to Spain in the mid-1980s. While there, he and his brother, Leopoldo, created a company called TelePizza, which was inspired by the pizza delivery chains Eduardo had seen while living in the U.S. TelePizza was massively successful, so much so that the brothers took the company public, a move that set them financially for life and paved the way for new opportunities. With money no longer a concern, the Fernández brothers decided to pursue a field they had no experience in but had long loved: agriculture. In 1998, Eduardo moved to Nicaragua, where he launched what would later become known as Aganorsa. With no background in tobacco, Fernández knew he needed to find the right help to make his new business venture a success.
Fernández knew that if he wanted to find expert tobacco help, Cuba was a good place to start. It was there that Fernández found and went on to hire former Cuban tobacco agronomists, some of whom had more than half a century of experience growing tobacco in Cuba. These hires included some well-known cigar industry names like Arsenio Ramos, Jacinto Iglesias and Chandito Gomez, among many others. Fernández brought all of these tobacco experts to Nicaragua and provided them with the resources that they didn't have while living in Cuba that allowed them to open some of the best tobacco farms in Jalapa, Estelí and Condega. Word of the high-quality tobacco leaf coming from these farms spread quickly, and soon many manufacturers sought out Eduardo Fernández, seeking his tobacco for their blends. As time went on, Aganorsa's business grew and evolved. It didn't take long for Fernández to add cigar manufacturing and distribution to Aganorsa's wheelhouse. Today, Aganorsa controls its entire production process from seed to ash.
All of that, however, is just part of Aganorsa's story.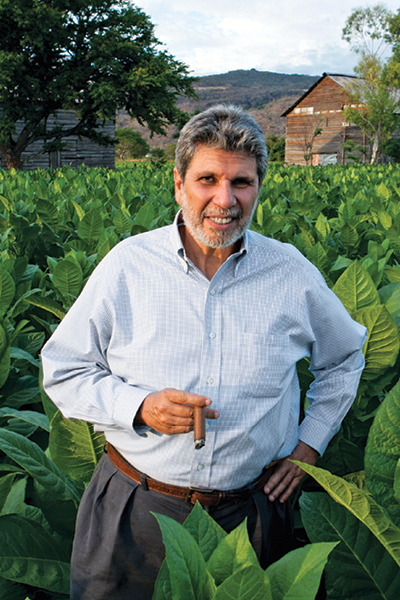 Aganorsa's motto, as well as the theme of its logo, is "Our leaf is our strength." What exactly does that mean, though? "Every company tries to highlight what is unique and special about them and their product. In our case, it is our leaf," explains Terence Reilly, vice president of marketing and sales at Aganorsa Leaf. "Aganorsa has a signature flavor unlike any other, and it is for that reason primarily we are successful. Consequently, it makes sense to highlight that fact in our branding."
While Aganorsa has been around for some time, many people are still unfamiliar with the full depth and scope of the company's reach and story. "We have been around for quite a while, but for most of our history we were primarily in the background making cigars for others while our own brands were largely unknown," Reilly explains. "That has changed drastically in the past few years, and more and more people not only have heard of us but are educated and passionate about Aganorsa Leaf. That said, we still have a ways to go, and the greatest challenge is consumer awareness."
Growing quality tobacco lays the foundation of Aganorsa's story. The company harvests close to 20,000 bales of tobacco each year. Of that amount, the company uses 20 percent for its own proprietary brands and private labels. The remaining 80 percent of the tobacco that Aganorsa grows is sold to other manufacturers throughout the industry. While Aganorsa doesn't sell the cover leaf that it grows, it does sell binder and filler tobaccos to other manufacturers for use in their own brands and products.
From Seed to Ash
Aganorsa's base of operations is in Nicaragua, which Reilly describes as being an "incredible terroir for growing tobacco that possesses the flavor and strength that American consumers desire." Great cigars are made entirely of tobaccos sourced domestically from the regions of Jalapa, Estelí and Condega. This claim is backed by U.S. import numbers related to cigars that have come from Nicaragua over the past decade. In regard to Aganorsa specifically, Nicaragua was the best place to cultivate tobacco that was similar to that of the best tobacco grown in Cuba.
"Jalapa, for instance, has very similar climate conditions to Vuelta Abajo in Cuba, which is the most famous growing region on the island," says Reilly. "Aganorsa is truly a synthesis of tried and true Cuban methods and fertile Nicaraguan soil and resources."
In addition to its main factory in Estelí that opened in 2002, Aganorsa has a factory in Jalapa and a boutique-focused factory located in Miami, Florida. A majority of the company's proprietary brands and private label products are made in its Estelí factory. One could say that it's within these factories that the real "magic" happens. When speaking on the subject of what makes Aganorsa's tobacco so sought after, the term "pre-industria" comes up a lot.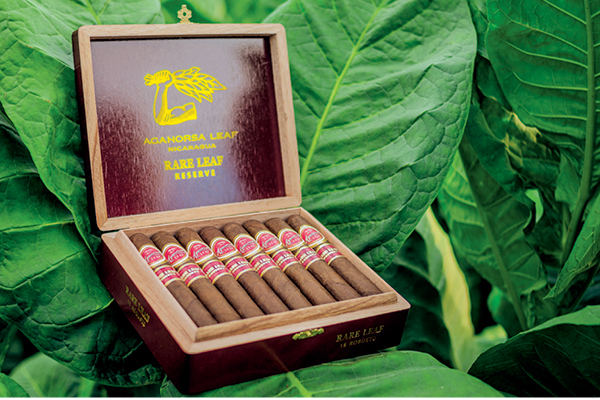 Pre-industria refers to the facility where Aganorsa collects the tobacco after its been cured and puts it into pilones for fermentation. It's here that the tobacco is sorted, deveined, and selected for binder and filler use. The entire process takes up to two years to complete. Any errors during the various pre-industria stages lead to a drop in tobacco quality, thus it's here that Aganorsa places a great deal of its attention to ensure each phase of the process is done correctly and with great time and consideration. When retailers and consumers smoke an Aganorsa-produced cigar and note its exceptional quality, it's because of the careful and meticulous attention to detail during this critical stage in the manufacturing process.
When it comes to creating its various cigar blends, Aganorsa Leaf's president, Paul Palmer, is often quoted as saying, "We blend for balance, flavor and aroma." All cigar makers strive for balance when creating a blend, and this is no different for Aganorsa Leaf. In its quest for the perfect blend, the skilled team at Aganorsa knows that smokers will experience the best balance at the center of the palate, which will in turn create what Reilly refers to as a "gusher" of flavor that will make the smoker salivate.
"We don't like tobacco that leaves your palate dry," he says. "We have a blending panel that consists of five or six people [that] we primarily rely on to develop the blends based on the style we feel will be well received in the market. When we are developing a blend, we look for areas of our portfolio where we are lacking and then create our expression of that style. For instance, our Aganorsa Leaf Connecticut is unlike any other. Connecticut-wrapped cigars tend to be very mild and often become harsh and unbalanced when you try to ratchet up the strength level. Our Connecticut is medium-bodied, balanced, complex and [has] a clean finish. There is no Connecticut like it."