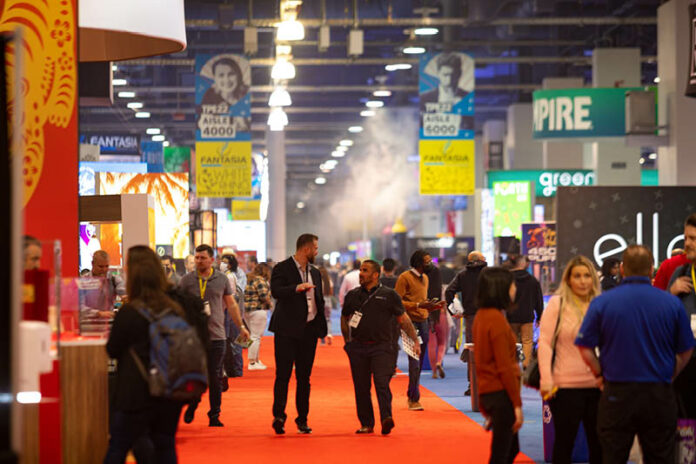 Since 2017, Tobacco Media Group (TMG) has worked hard to make the Tobacco Plus Expo (TPE) trade show a leader in the tobacco and alternative space for independent retailers. TPE brings together the buying power of thousands of independent retailers, cash and carry stores, and local distributors. Over the years, TPE has expanded and evolved to reflect the changes taking place in the tobacco and alternative industries. It's brought in new exhibitors and products—such as cigars, vapor and CBD—to help give retailers a competitive edge in their respective markets. Now, TPE is about to enter its next evolution to better serve retailers.
TPE has been recognized by many as being a must-attend trade show for many retailers. It has been ranked as one of the fastest-growing shows in the U.S. by Trade Show Executive magazine, and it has continually outperformed other consumer goods and retail trade shows since 2017, according to the Center for Exhibition Industry Research. In addition to hundreds of tobacco, alternative and tobacco-related exhibitors, TPE23 will feature an even larger trade show floor and new exhibitors who will help retailers fulfill their multicategory inventory needs. This is an expansion of the original vision set forth for TPE by TMG and its parent company, Kretek International, to create a trade show that offers easy access to hundreds of thousands of products at one show. As part of this vision, TPE will be changing its name from Tobacco Plus Expo (TPE) to Total Product Expo (TPE).
Total Product Expo will conveniently offer attendees even more product offerings under one roof. Some of the new product categories attendees can expect to find on the show floor next year will include the categories of snacks, beverages, point-of-sale systems, general merchandise, gifts and more. To make room for these new categories, TPE23 has increased its show floor size by 30 percent and will have a dedicated space for the new brands and product categories.
"We are really pleased with the increasing success of TPE and are excited about the potential of our evolution to the Total Product Expo in 2023," says Jason Carignan, president of TMG, the host company for TPE. "Every year, we seek feedback from the show, and we have consistently heard attendees ask for category expansion so more business can get done in one shot. This year, we are answering the call, giving our customers an array of new exhibitors with products that their customers want and need."
In the interview that follows, you will find out what else Carignan has to share about TPE23, including the reason for changing the name ahead of next year's show, additional changes attendees can expect and the vision for TPE going forward.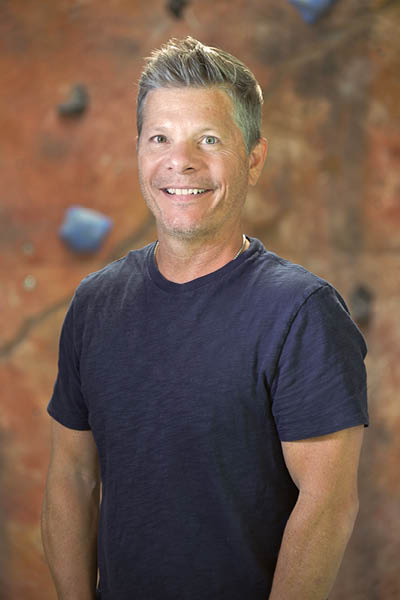 Tobacco Business: What led to the decision to update the name of Tobacco Plus Expo to Total Product Expo?
Jason Carignan: Over the years, we've heard our show attendees ask for more products and product categories so they can get more of their inventory needs met while at the TPE show. Offering additional categories optimizes their travel and buying budgets by bringing more categories under one roof, plus the added advantage of buying products at trade show deal pricing, which means more profits at the end of their day. So we knew we needed to expand our product offerings, and the name change to Total Product Expo is part of this natural progression to better support our customers. TPE is now a complete destination for the independent retailer.
Many of the readers of Tobacco Business are in the business of premium cigars and have noticed cigars have had a bigger presence at TPE. What place will cigars have at TPE going forward?
Premium cigars will continue to have a prominent role in our show. We've worked hard to expand their presence, and we're not stopping now! Our goal of expansion is not to replace but to complement our industry by offering more products the end customer is looking for. Many tobacconists have needed to attend regional gift shows to find unique items to carry in their stores. We're planning to bring more of these lifestyle accessories to the TPE show, along with their bread-and-butter cigar offerings. We're just making it easy to shop for all types of inventory in one spot, and we will continue to offer the top-of-the-line premium cigar exhibitors and products that people have come to expect at TPE.
What new product categories will attendees now find at TPE?
Through our research, we have found that the focus of our diverse range of independent retailers continues to evolve as their customers are seeking new and innovative products, and the retailers are looking for additional ways to grow sales. Independent retailers of all types are looking for extras like more general merchandise, giftable products, apparel, snacks, beverages and easy point-of-sale items. We're continuing to add new exhibitors, and we are excited about this attendee-driven expansion.
TPE has long been known for its red and blue carpet split. How will the show's makeup and ratio change with these new categories coming in?
The Total Product Expo will continue to cater to our current audience, with the thousands of tobacco, vapor and alternative products our attendees know to expect. The new products are designed to complement our offerings and that of the show attendees rather than replace anything. The red and the blue carpet split will continue to be an easy indicator of product, and our additional categories will also be grouped together for easy browsing and buying.