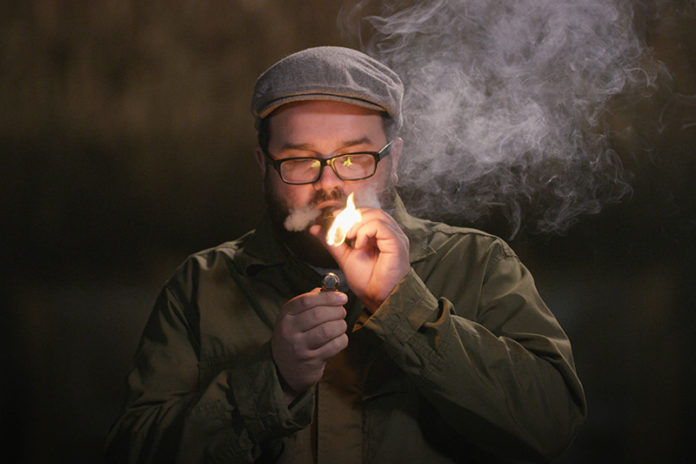 A solid foundation is crucial to building anything. That's the mentality of entrepreneur Nicholas Melillo, creator of Foundation Cigar Co. Melillo has made a career out of tobacco—beginning on the retail side of the industry soon after graduating from high school, followed by a stint at Drew Estate, where he served as the company's director of tobaccos and production. It was in 2015 that he answered the call to start his own business and left the comforts that came with a secure job to launch Foundation Cigar Co.
Melillo grew up in Connecticut around tobacco and cigars. Both of his grandfathers smoked Connecticut cigars, and he fondly recalls the aroma of Connecticut Broadleaf. At 18 years old, Melillo sat down with his brother and one of his grandfathers and lit up his first cigar. It was Christmastime, and not only was it a coming-of-age moment, but it would set Melillo on a career path defined by Connecticut tobacco and cigars. In 1996, when Melillo graduated from high school, he was full-on into smoking cigars. His father bought him a Diamond Crown humidor, and he inherited his great-grandfather's humidor from the early 1900s. This was during the height of the Cigar Boom, and cigar aficionados like Melillo and his brother flocked to local tobacconists to get their prized cigars. Melillo and his brother frequented the The Calabash Shoppe, a tobacconist located in Hamden, Connecticut. Lines of cigar enthusiasts ran outside of the store's humidor, and Melillo would often be among the crowd, waiting to get his hands on the latest cigar.
It was on a Friday while he waited in one of the long lines at The Calabash Shoppe that he decided to approach the two owners of the store about becoming more than just a frequent customer. He told the owners that he wanted to work for them and that he knew every cigar in the humidor, including the price points. They hired him to run the humidor, a job that he started a week before his freshman year of college.
Nicaragua Calls
In 2003, Melillo moved to Esteli, Nicaragua, where he began a new chapter in his tobacco career working at Drew Estate. He spent the next several years working and learning about the factory, warehouse and packaging processes that go into cigarmaking. As the years went on, Melillo began seeing the oncoming wave of U.S. Food and Drug Administration (FDA) regulations that threatened his career and the industry he worked in. Rather than run from it, Melillo decided to face the challenge head-on—so he left Drew Estate in 2014 to create his own cigar brand.
"I saw these FDA regulations coming down the pipe so I said to myself that if I don't start a company now, I might not even be able to start a company," he explains.
Melillo knew he had to get his brands on the market sooner rather than later in order to meet the cutoff dates set by the FDA for new cigar products to be released. He wanted to get his own brands on the market and knew it would take a lot of hard work to not only start his own company but to launch several products in a short amount of time.
"I come from a family of entrepreneurs, so I knew if I didn't start it, I'd probably always regret it. I was definitely getting older, and I said if I waited too long, it'd become more difficult to start a company, but I knew if didn't, I would definitely regret it. For me, the foundation of making really good cigars is amazing tobacco, so I felt like I had really established a lot of great relationships with tobacco farmers and tobacco dealers throughout the world. Due to those relationships, I had access to some amazing leaves, and I just felt that I had built up enough experience in the industry on the production side—and also the retail side—to spread my wings and go out on my own. So I felt Foundation Cigar Co. was appropriate [for a company name], because it describes my career in this industry, and I felt I had established a good, firm foundation."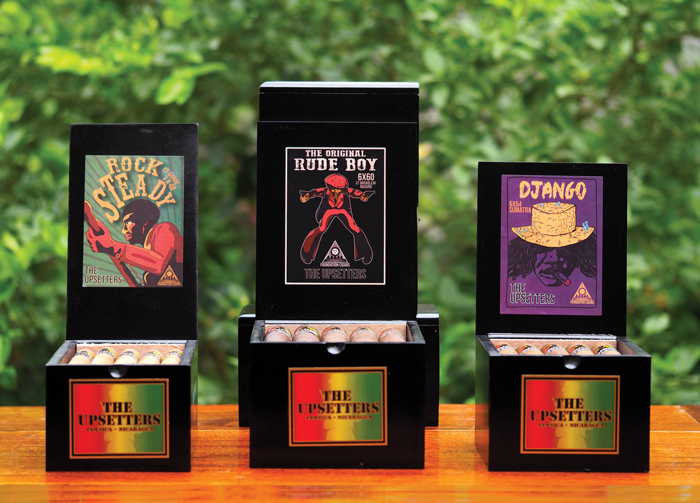 Culture Meets History
Melillo was excited to not only work on his own cigars but also to create a brand around each blend. For years, he had spent his career focusing solely on blending, but with his own company, he was suddenly able to also work on other aspects of business, including marketing and branding. As a lover of culture and history, Melillo knew he wanted Foundation Cigar Co. to reflect his upbringing and his own history. He turned to Esteli-based artist Alex Garcia to help turn his concepts into artwork. The two men worked closely on all of the cigar brands, and having been friends for years, it seemed like a natural progression to bring Garcia on as the company's full-time art director.