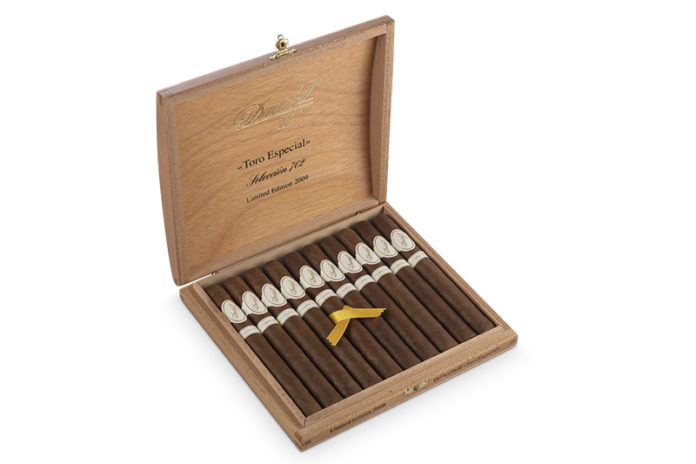 After finding success with its 702 Series, Davidoff Cigars is extending the series with the release of the Selección 702 Limited Edition.
"We are proud of our Master Blenders. With this series, they managed to surprise and delight cigar lovers who appreciate the play of aromatic contrasts. The proprietary Davidoff 702 wrapper combined with the signature creaminess of the Davidoff filler offers an incredibly smooth and intense taste experience. This depth of taste calls to be instantly loved by those who have yet the chance to discover this exceptional cigar line," explains Edward Simon, head of global marketing & innovation at Oettinger Davidoff AG.
The 702 Series was first released in 2017 and since has earned many favorable reviews and ratings from cigar smokers around the world. The cigars in this line feature a unique 702 "Habano" wrapper that was created by Davidoff's agronomists and grown exclusively for the company in the Ecuadorian province of Cotopaxi. The Davidoff Selección 702 was the first release wearing the proprietary Davidoff 702 "Habano" wrapper from Ecuador. In celebration of its 50th anniversary, Davidoff is giving American cigar enthusiast the chance to try this cigar whose wrapper was previously only available in international markets.