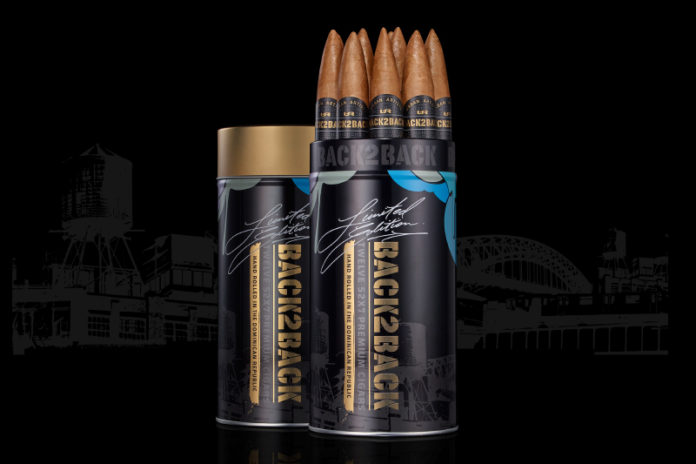 Davidoff Cigars has announced the release of the new Back2Back 2019 Limited Edition. Back2Back is a cigar brand by urban artists Mike Baca (aka 2ESAE) and Fernando Romero (aka Ski).
Back2Back 2019 Limited Edition is a blend that is described as rich, complex, and harmonious. It balances the sweet aroma of cognac with notes of cocoa, coffee, and hints of pepper throughout, making it smooth, rich and an overall memorable premium cigar smoke. Only 30,000 cigars of this release were produced for worldwide distribution.
Back2Back 2019 Limited Edition's packaging in inspired by Baca and Romero's primary medium, a spray can. Both men together are known as the URNY artists. Similar to the tobaccos used in this limited edition cigar's blend, the mediums are perfectly blended to create a unique experience. Back2Back 2019 Limited Edition features an Ecuador Connecticut wrapper, Connecticut USA binder, and filler tobaccos from the Dominican Republic and Peru. Each tin contains 12 cigars with an MSRP of $15 per cigar or $180 for one tin.
The Back2Back 2019 Limited Edition began shipping in September 2019. For all the latest news from Davidoff Cigars, visit davidoff.com.