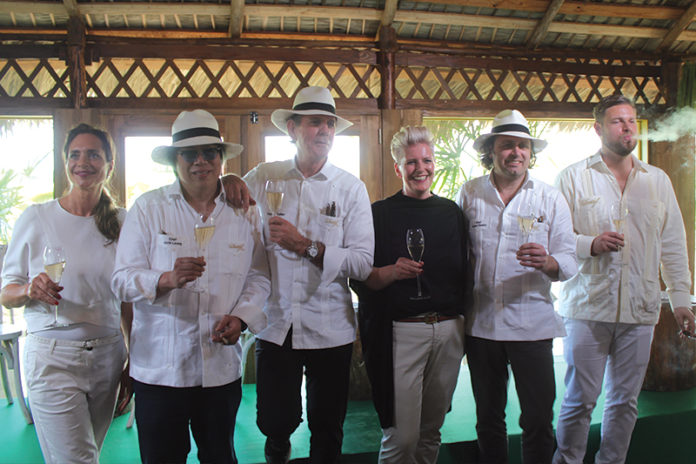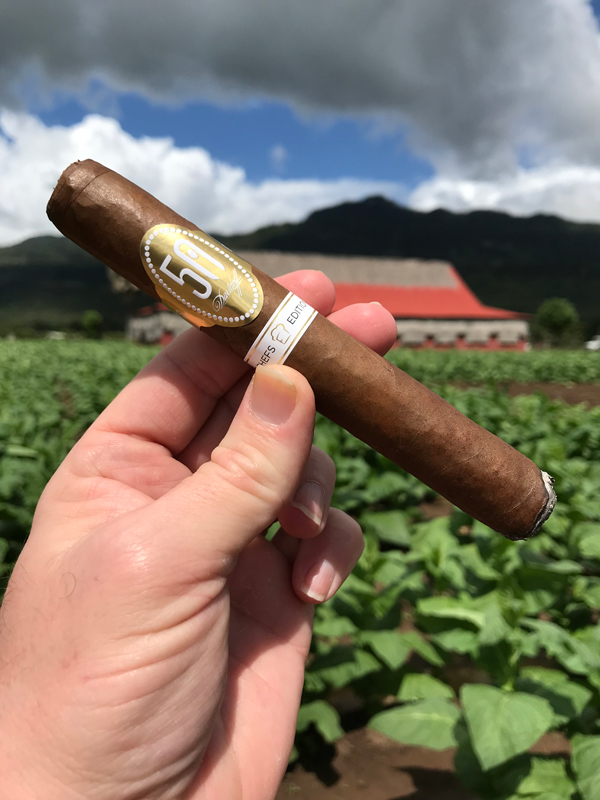 While the second installment of Davidoff's Chef's Edition cigar won't be released until September, the company provided a sneak preview of it to a select group of international journalists at a brunch at the company' Jicome farm in the Dominican Republic on Saturday, Feb. 24.
The Chef's Edition project brings the culinary arts and the art of cigarmaking together to create a special cigar that will be limited to 50,000 cigars worldwide. For the second Chef's Edition cigar, Davidoff collaborated with chefs Thomas Keller, Alvin Leung and Shaun Rankin. Chef Keller is the only American-born chef to earn multiple Michelin Guide Three Star ratings for his restaurants, which include Bouchon, Per Se and The French Laundry in Las Vegas, New York City and Yountville California. Nicknamed "The Demon Chef," Leung has earned the Three Star rating at his Hong Kong restaurant, Bo Innovation, and has one Michelin Star for his Bo London restaurant. Rankin is a both a chef and television personality who also has been awarded a single Michelin Star for his work at Ormer Mayfair in London.
Coming in the year in which Davidoff celebrates its 50th anniversary, the Chef's Edition will surely be a cigar that people will enjoy and remember for a long time. The cigar blend includes tobaccos from four countries and presents a medium to full flavor profile with notes of pepper, spice, cocoa and coffee. According to each of the chefs involved in the special project, the Chef's Edition cigar is just another example of their never-ending efforts to provide new gustatory experiences for their customers and serves as yet another example of Davidoff's quest to fill time beautifully.
"The best pairing for the Chef's Edition cigar is good friends and family," Leung said. "Good moments have to be shared, so pair it with love."
For all the latest news from Davidoff, visit davidoff.com.