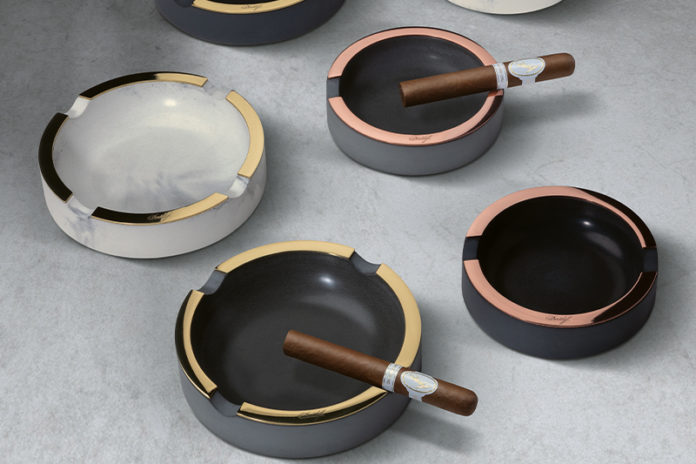 For the first time ever, Davidoff Cigars is launching a line of ashtrays made from concrete. These contemporary and innovative ashtrays are described by Davidoff as being both elegant and refined.
Davidoff's concrete ashtrays have a smooth, solid surface and were born from the idea of highlighting concrete with its strong aesthetic potential and decorative character in this ultra-high performance concrete form. The ashtrays are tinted with natural pigments or oxide and reinforced with glass fibers.
These Davidoff concrete ashtrays are handmade in Europe and available in three colors: light grey, dark grey and white marble texture. These are available in two sizes, small and large. The large ashtrays come in a shiny golden metal frame and feature four notches to rest cigars on while the small ashtrays have their metal shiny frame in rose gold with two notches. The metal frame is protected from heat, moisture and oxidation.
The Davidoff concrete ashtrays will be available in November 2021 and will be available at Davidoff flagship stores and select appointed merchants.
For the latest news from Davidoff, visit davidoff.com.