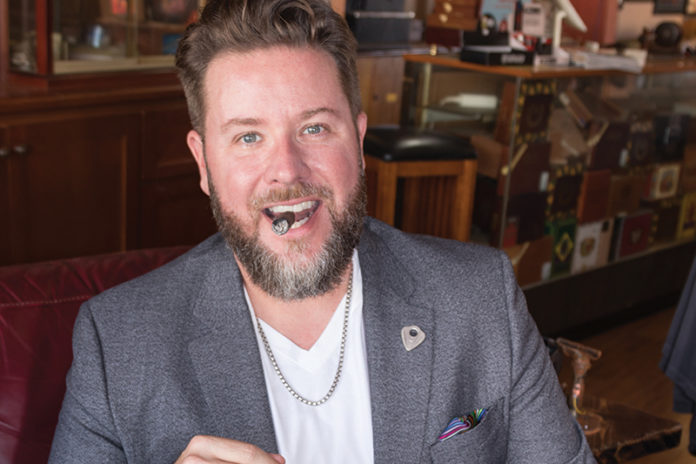 In 2013, Kevin Newman met Ram Rodriguez, a man who was part of a family that helped make premium cigars for different companies within the industry. Newman had never heard of Tabacalera El Artista, the tobacco company owned and operated by the Rodriguez family, and he was surprised to find out they were a large player in the leaf and finished cigar markets. Over time, he learned that the Rodriguez family was committed to quality at every step of the production process, from seed to shelf, and that this little company tucked away in the Caribbean was a real hidden gem. In 2016, the Rodriguez family reached out to Newman with an offer and challenge he couldn't turn down: They wanted to bring him on as a consultant.
Newman's role within the company has evolved over time. He began as a marketing consultant and gradually moved into the position of sales director. Through SilverLeaf Strategies, Newman works specifically with boutique cigar brands looking to gain traction in today's competitive cigar category, calling on different techniques and strategies to spark growth for brands like Tabacalera El Artista.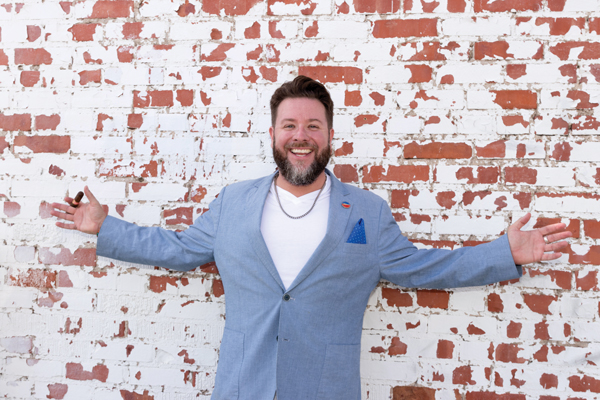 Selling Beyond Obstacles
The biggest obstacle that smaller tobacco businesses have to overcome to achieve real growth and sales is retailer acceptance. Newman explains that most retailers are wearied by gung-ho brand owners and big-talking sales reps who come into their stores with big promises that often leave the retailers burned and ultimately stuck with products that won't sell. This isn't unique to just boutique brands—larger brands with an extensive portfolio of products often demonstrate a lack of commitment to their retail partners and require larger buy-ins as the years progress, benefiting their own businesses more than the retailers.
Consumer trends and buying patterns must also be taken into consideration when it comes to sales and marketing plans. Consumers are often in search of what's new, which leads to once-popular products gathering dust on store shelves and unhappy retailers telling other more boutique manufacturers that there simply isn't enough shelf space for new products.
"Usually this is partially true, yet often what comes out after a cigar and a conversation is more relatable: They are tired of investing in someone else's dream at the expense of their own," says Newman. "Tabacalera El Artista overcomes this by demonstrating our outstanding sales support and always delivering on our promises."
Overcoming the crowded landscape is a skill Newman has had to learn to help Tabacalera El Artista overcome such challenges. This process begins with research and development, with Newman getting to know not just one but both of the company's audiences—the cigar retailer and the cigar consumer.
Persistence is key to get past the typical retailer objections, such as, "We don't sell boutiques," "We don't have room for anything new," and, "We don't have the money to bring in a new brand." The message is clear and consistent during each communication: Tabacalera El Artista offers a full keystone based on a fair wholesale price from a factory filled with tobacco from its own fields with sales and marketing support in print, digital and in the retail store for a full end-consumer experience. This message is delivered to retailers continuously until Tabacalera El Artista's cigars are brought into the store.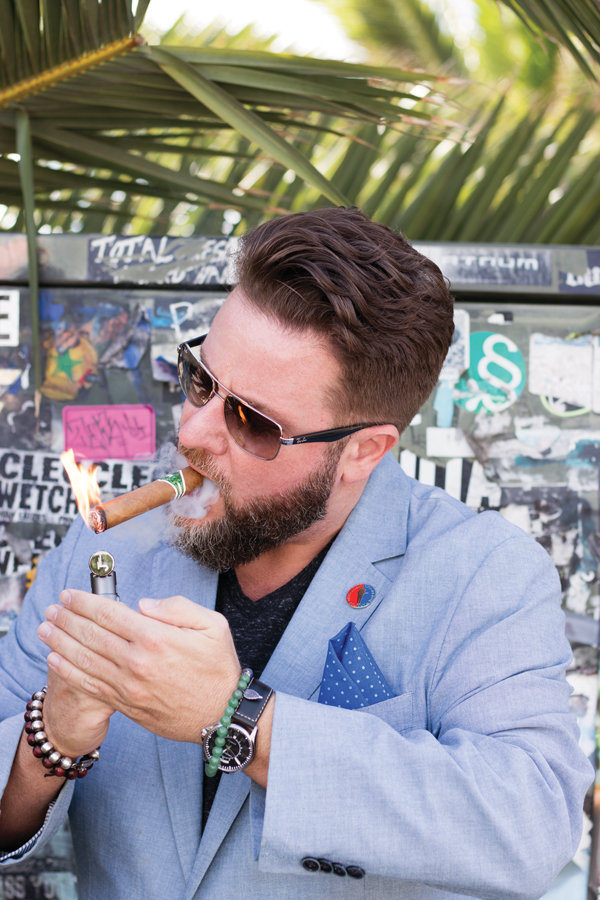 Creating a Buzz
Newman is a big supporter of brick-and-mortar stores. Throughout his time in the tobacco industry, he's learned that the most valuable asset to any sales and marketing professional's arsenal is the local retailer. He's also developed a few tactics to help drive consumers into neighborhood tobacconists to purchase the products he helps promote.
Social media is part of this process, enabling Newman and Tabacalera El Artista to have a direct line of communication with both consumers and retailers. When consumers reach out through social media to inquire about the availability of a particular product, a response is generated asking for their location so that the company can help them find a local retailer from which to purchase the product. If there is no local source for the consumer, this gives the company's sales and marketing team a new lead in a potentially untapped market.
While the company takes part in various social media platforms, Instagram has had the most significant impact on Newman's sales and marketing efforts for Tabacalera El Artista. When asked what makes Instagram so important to the company's business model, Newman says that the platform's easy-to-use interface allows the company to share content quickly and to target individual users or hyper-specific audiences.
Another unique social media campaign used to drive traffic into the stores is something called "Shop Saturday." Tobacconists that participate get a quick shoutout on Tabacalera El Artista's digital platforms over the course of a weekend, and the company points consumers in its social media feeds to a local tobacconist where they can make a purchase.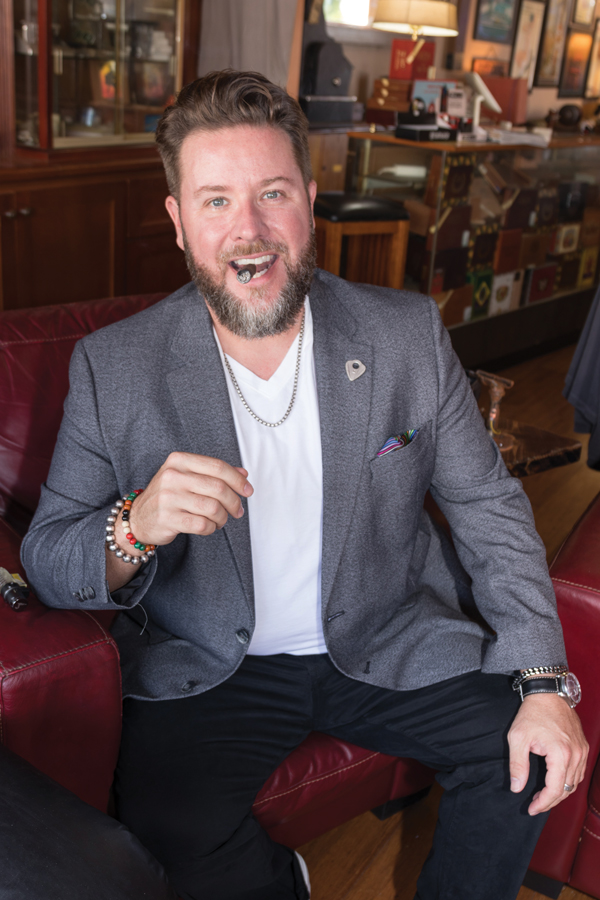 Learning from Others
Learning from others in the business is one of Newman's most valuable tools for sales. Calling himself a student at heart, Newman has made connections through face-to-face interactions with people like Ram Rodriguez, Tabacalera El Artista's vice president, who helped him expand his knowledge of the industry beyond just sales and marketing. Rodriguez gave Newman the chance to visit the factory, where he witnessed the tobacco-growing and preparation process from start to finish. In return, Newman shared with Rodriguez his knowledge about retail and consumer behaviors and other trends that may prove valuable in building Tabacalera El Artista's success in the U.S. and beyond.
To begin building your own sales and marketing strategies, start with the assumption that you don't know your customer. While you may have an idea of who your ideal customer is, strive for objective data that can only be obtained through old-fashioned research. Ask yourself how well you know your end users' preferences, product usage habits, industry affinity, price sensitivity and ego-identification, and how many different types of customers you may encounter. This starting point will give you useful data for your marketing and sales efforts. As Newman has done with Tabacalera El Artista, use research and objective data to develop buyer personas and messaging that will resonate and get results.
For the best outcome, Newman advises that you repeat this process regularly to identify evolving trends and tastes. This is how Tabacalera El Artista has gained traction over the years and how the company continues to build its customer base and revenues today.
This story first appeared in the January/February 2019 issue of Tobacco Business magazine. Members of the tobacco industry are eligible for a complimentary subscription to our magazine. Click here for details.
– Story by Antoine Reid, an editor and digital content director for Tobacco Business Magazine. You can follow him on Instagram @editor.reid.