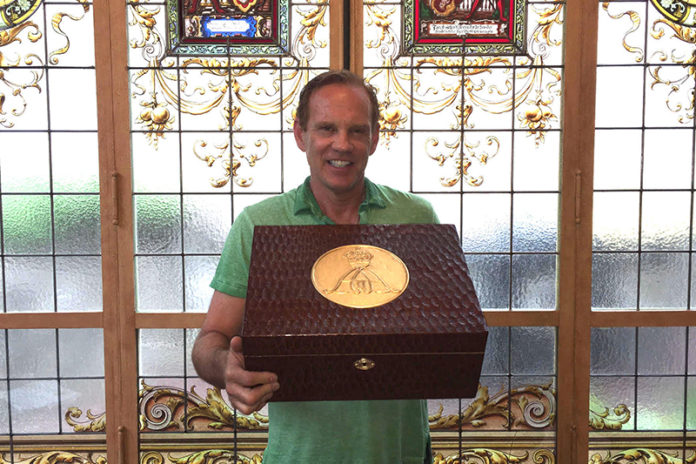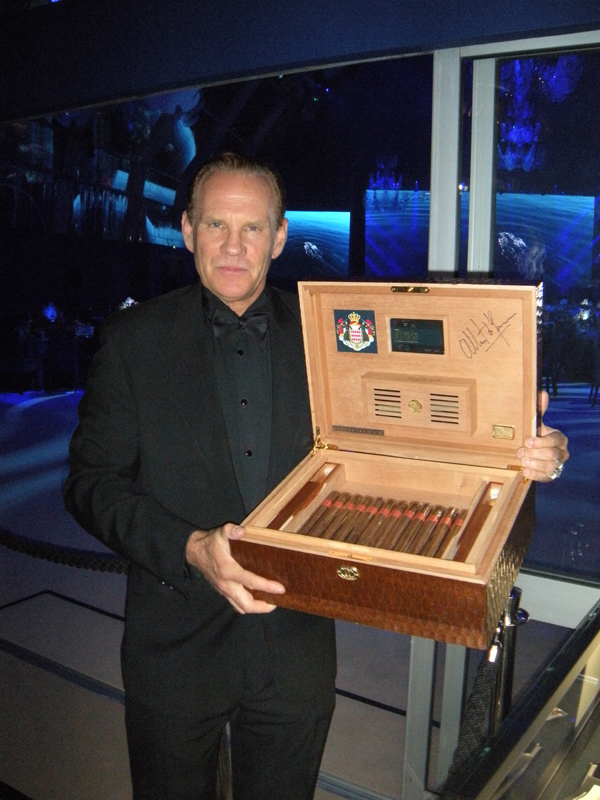 A one-of-a-kind HSH Prince Albert II of Monaco Humidor by Daniel Marshall was featured in the first Monte-Carlo Gala for the Global Ocean on Sept. 28, 2017 in Monte Carlo. The unique humidor took four months to create and was hand carved from solid American Alder harvested from a renewable forest. The humidor included a special 24-karat gold hand-carved personal seal of His Serene Highness Prince Albert II of Monaco and was filled with Daniel Marshall's Red Label Churchill Cigars and two DM 24-karat Golden Torpedo cigars. It sold at auction for $93,000, helping to support initiatives in favor of a sustainable global ocean.
"Prince Albert II Foundation's mission to protect our planet's oceans has special significance to me with my boyhood love of the sea, sailing and surfing," commented Marshall. "I commend Leonardo DiCaprio for receiving 'The Award of the Albert II of Monaco Foundation.' In the words of HSH Prince Albert II of Monaco, 'Every other breath we take is produced by the oceans.' Such a powerful statement resonates so deeply, making me proud and compelled to be a part of this urgent need to protect our global oceans to ensure health, safety, and prosperity for our children and all future generations."
Overall, the auction raised over $14 million. For more information about the Prince Albert II of Monaco Foundation, visit fpa2.org. For additional information on Daniel Marshall, visit danielmarshall.com.