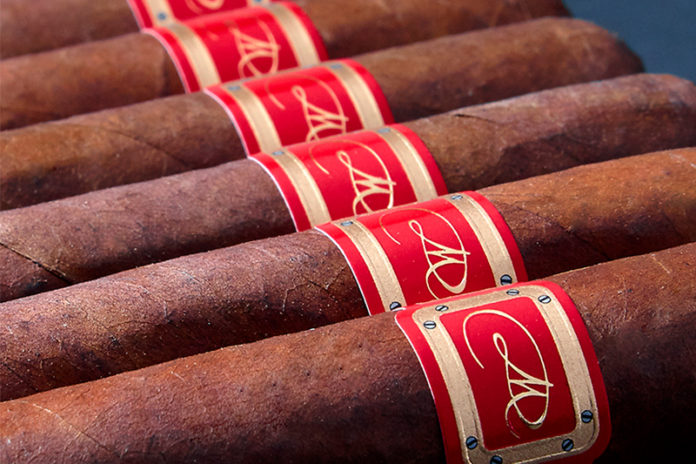 After launching a "Clash for Clunkers" trade-in program for humidors, Daniel Marshall is now extending that program to actual cigars. Marshall's "Cash for Cigar Clunkers" will pay customers to turn in their "clunker" cigars for a much better product–a Daniel Marshall Red Label cigar.
Marshall's "Cash for Clunkers" humidor program gave customers around the U.S. the opportunity to trade in their "clunker" humidor in exchange for a humidor made by Daniel Marshall. Just as this program was designed to give customers their "dream" humidor, this new program is designed to help customers that encounter a disappointing cigar to trade it in for one of Marshall's DM Cigars. Marshall's cigars have been rated 92 by Cigar Aficionado and undergo a minimum of 1-year of box aging. Marshall is even offering to pay customers for their partially smoked cigars that they find to be disappointing and will allow them to redeem their credits for one of his products.
"The DM Red Label was designed with a rich and smooth profile. My wish is for cigar 'tasters' everywhere to savor the difference, quality, and benefits of box aging in our cigar rolled in Nicaragua, originally co-created by not one but two cigar legends, Manuel Quesada and Nestor Plasencia," says Marshall. "Our Cash for Clunker Humidor program exposed cigar fans to the upper echelon of cigar aging and preservation, now it's our goal to provide the same top quality experience with our cigars."
To participate, customers can request a prepaid mailing label from Daniel Marshall and send in their banded, partially smoked "clunker" cigars. In exchange, Daniel Marshall will provide a $2 credit per cigar clunker to be used toward the purchase of Daniel Marshall cigars at designated retailers nationwide.
For additional details on Marshall's "Cash for Cigar Clunkers" program, click here. For all the latest news from Daniel Marshall, visit danielmarshall.com.