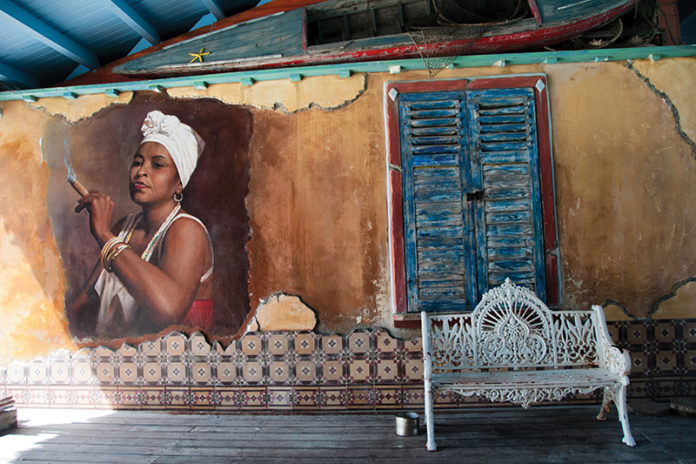 As anyone with more than a passing interest in cigars knows, the pendulum has been swinging back and forth for U.S.-Cuban relations in recent years. The diplomatic relations restored with much fanfare in 2014 were "canceled" earlier this year by President Donald J. Trump, who dubbed the previous administration's policy a "completely one-sided deal with Cuba" that had to go. Fortunately, that doesn't mean the door has shut for Americans looking to experience the country best known for its cigar-making tradition—or that it ever really will.
Steeped in Cigar History
If you've yearned to experience the island's legendary cigar-making culture up close and personal, now is the time to make your travel plans, say veteran visitors. "I've gone every year for four years now," says David Garofalo, founder and owner of Two Guys Cigars, who says tourism is making an impact on both Havana and cigar-making in Cuba. "It's changed dramatically during that time; every year you see more and more of an American influence. If you really want to experience Cuban cigar-making history and culture, the sooner you can go, the better."
Monthly salaries average around $30 so Cubans are accustomed to looking for ways to supplement their incomes—and for anyone working in cigar-making, selling cigars on the side is the natural path. "A guy working in a factory takes a little home every day and spends a month making a box of cigars that he'll sell for a few months' pay," explains Garofalo, who says that buying on the street might not get you the best cigars, but it will warm your heart. "My friends ribbed me about paying $100 for a box of cigars I probably could have gotten for $80, but these people really need the money. Another time, I told someone who couldn't change a $20 to keep the change, and he gave me a smile like it was Christmas."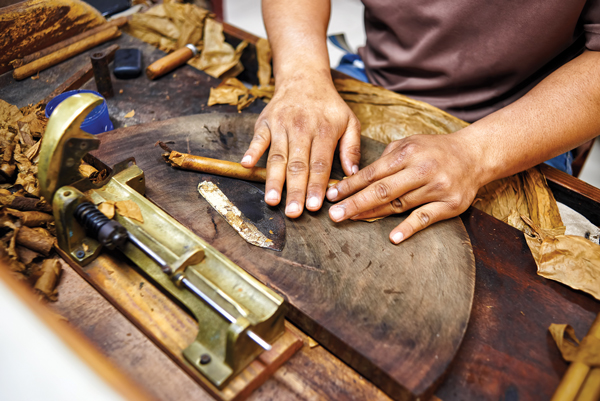 Most discerning visitors, however, report that buying cigars on the street is a chancy affair. "You will see a lot of street merchants, some of whom will try to get you to buy the worst-quality cigars, made of shavings off of the floor," warns Nicholas Syris, founder of LH Cigars, who has traveled to Cuba more than 50 times and has led group tours there. Syris says travelers need to vet their street purchases carefully. "Cigar factory workers are allowed to take two cigars home a day, so they can choose to pack and sell those authentic cigars. But if you want to be sure of what you're getting, buy directly from the factories."
Craig Cass, owner of Tinder Box of Charlotte, whose trip included visits to factories, agreed, noting, "If I had to give an analogy, comparing the factories in Cuba to those in Nicaragua is like comparing high school football to the NFL. It was like the Old West in terms of quality control and the way things were run. People were selling cigars right off the table. When we go through sorting rooms in Nicaragua or [the] Dominican Republic, the cigars being put in boxes all look the same. In Cuba, the variance is as wide as one to 10. I think we're all spoiled in the sense that we take fabulous construction for granted—we're shocked when we find a cigar that doesn't burn properly."
There are, however, good-quality cigars being made in Cuba—you just have to find them. "You need to know where to buy," says Syris. "The sanctioned cigar shops in Havana that have a master roller ambassador assigned to them creating custom blends are one of the best places."
What's more, despite the quality issues, cigar lovers who visit Cuba universally rave about their travels and offer the ultimate endorsement: plans to go back. "Cuba's attraction goes beyond a forbidden fruit mystique," says Garofalo, who is hoping to attend the 2018 Habanos Festival in February. "Traveling there gives you a window into a whole different world—and it's great to be able to smoke a cigar in public without anyone looking at you funny."
– Story by Jennifer Gelfand
This story first appeared in the September/October 2017 issue of Tobacco Business magazine. Members of the tobacco industry are eligible for a complimentary subscription to our magazine. Click here for details.