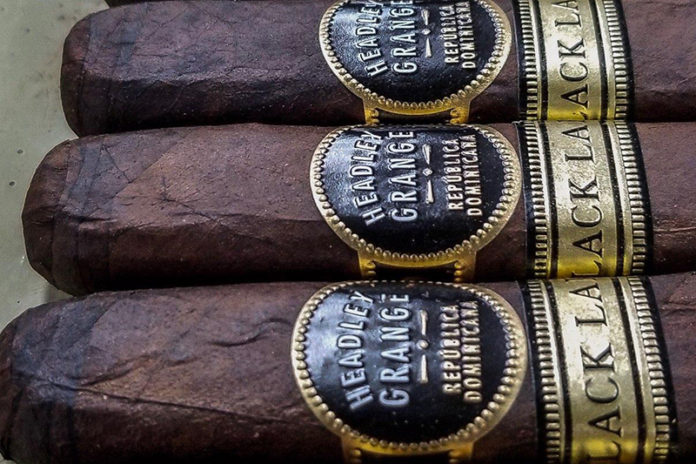 Headley Grange, a cigar released by Crowned Heads back in 2012, is getting a new lease on life with a new release. In a press release, Crowned Heads announced the upcoming release of Headley Grange Black Lab LE 2018.
Crowned Heads drew inspiration from Led Zepplin's "Black Dog." Headley Grange's blend was inspired by the steady, heavy sound of John Bonham's drums recording at Headley Grange. Its name comes from name of the former poorhouse built in 1795 that was converted into a recording studio where Led Zeppelin IV was recorded. "Black Dog" appeared on Led Zeppelin IV and was named after a black Labrador Retriever that was found hanging around Headley Grange during the recording season.
Headley Grange Black Lab LE 2018 differs from the original in that it features a Connecticut Habano Maduro leaf wrapper and is box-pressed with an extended (shaggy) foot, a first for Crowned Heads. The cigar is made at Tabacalera La Alianza S.A. factory, located in the Dominican Republic, by E.P. Carrillo.