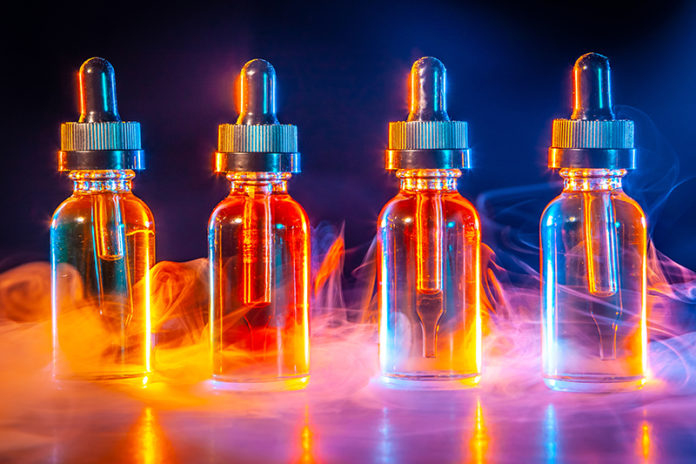 Vaping manufacturers are celebrating a temporary victory as a New York state appellate court temporarily halted a proposed ban on flavored e-cigarettes. The ban was set to go into effect on Oct. 4, 2019.
Weeks ago, Gov. Andrew Cuomo issued an executive order that banned flavored e-cigarettes throughout New York state in response to the rising numbers of youth vaping and illnesses associated with vaping [read more here]. The ban is now on hold until at least Oct. 18, 2019, when both parties will be back in court. Though the ruling temporarily thwarts Gov. Andrew Cuomo's executive order to ban all flavored e-cigarettes and vaping products in New York, state officials have said that they will continue to push for the ban and plan to defend it in court.
New York health commissioner Howard Zucker commented: "While the court's ruling temporarily delays our scheduled enforcement of this ban, it will not deter us from using every tool at our disposal to address this crisis. Make no mistake: this is a public health emergency that demands immediate action to help ensure the wellbeing of our children."
Tony Abboud, executive director of the Vapor Technology Association commented: "We are very pleased with the New York State Appellate Division's decision, which acknowledges the strength of our claims about the State's executive overreach, and which preserves the ability of hundreds of small businesses to remain open and continue to serve their adult customers. The New York State Legislature, instead of enacting a flavor ban, already has decided to address concerns about youth vaping by raising the minimum age for vapor products from 18 to 21 and imposing a major tax increase. We continue to stand ready to work with the State of New York and all interested stakeholders on the many real solutions that should be implemented to achieve the twin goals of restricting youth vaping, which already is illegal, and preserving flavored alternatives for adults desperately trying to quit smoking."
According to a report by CNN, many retailers that sell these products that could be banned say that flavored vaping and e-cigarette products account for nearly 90 percent of their sales. Any sort of ban puts these retailers at risk of going out of business and though the courts have prevented the ban from going into effect for now, many retailers are already starting to see a negative impact on their businesses.