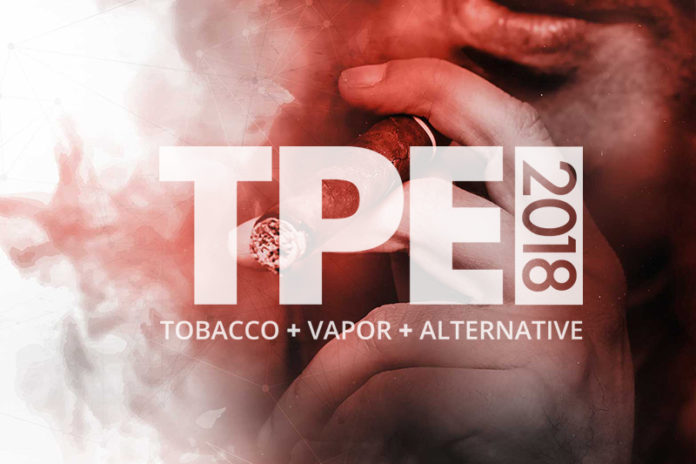 A must-attend event of the year, on Jan. 30-Feb. 1, 2018, Tobacco Plus Expo (TPE) 2018 is bringing together the industry's best of the best. From timing and location, to vendors, products, informational sessions, and exclusive deals, the show is a smart bet for retailers looking to grow their businesses in the year ahead.
Situated at the beginning of 2018, the show is purposely timed for restocking after the holidays and in preparation for the spring smoking season. Its Las Vegas location is an easy hub to catch an affordable flight in or out, and offers a festive environment that provides a perfect place to conduct serious business and fun.
This year's vendor list is bigger than ever, with hundreds of vendors, including returning favorites like Davidoff, Rocky Patel, and Villiger, plus many new arrivals, like Xcaliber, Miami Cigar, Royal Agio, and Cornelius & Anthony. bringing fresh products and accessories to the industry. TPE 2018 also gives attendees the opportunity to stretch their buying dollars by offering exclusive savings in a coupon book distributed upon entrance to the show. Most of these deals are in addition to the specials offered by each vendor, which means that retailers will be able to buy more, for much less.
"We are looking for TPE 2018 to provide its attendees with the most bang for their buck," says Jason Carignan, CMO of Kretek, parent company of TMG. "We're bringing together top vendors offering thousands of products at profit-generating prices for our retail partners. That alone makes the trip to Vegas worth it. Then, add in the show timing, the fun location, and the educational sessions, and it's truly a can't-miss event."
Industry leaders, like Jonathan Drew of Drew Estate and Tom Briant of NATO will be speaking at the show, offering information and insight on growth opportunities, new strategies, and how to navigate current and upcoming legislation challenges.
Registration for TPE 2018 is already underway. Attendees are encouraged to sign up early, and skip the lines on the day of the show. For more information about TPE 2018, please visit tobaccoplusexpo.com.