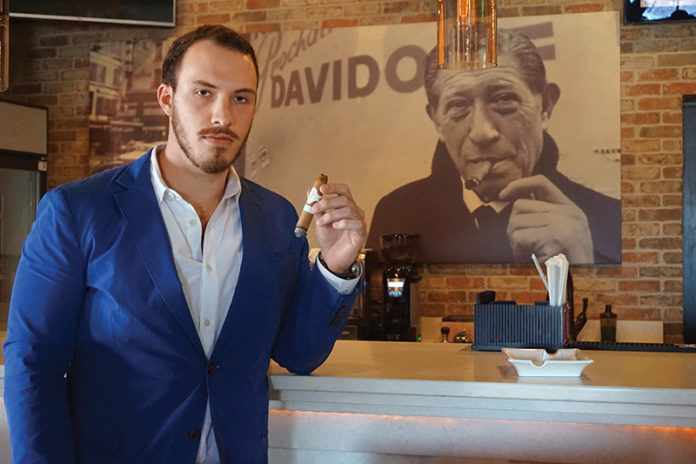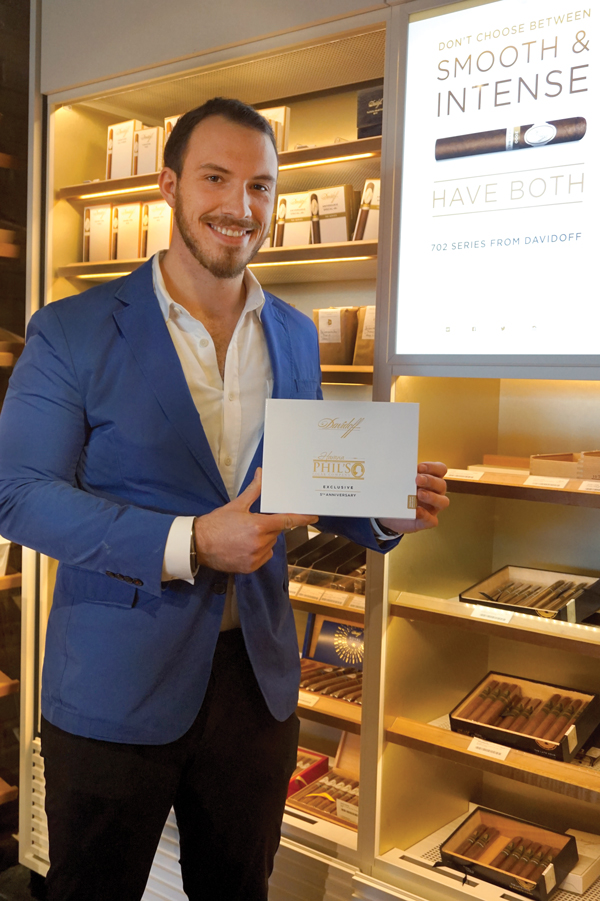 Philip Segal III lived the ultimate cigar smoker's dream—he opened his own cigar store, which not only grew and expanded over the years but also made him a well-known and celebrated tobacconist. The Havana Phil's Cigar Company store, located in Greensboro, North Carolina, quickly made a name for itself, becoming one of the few Davidoff Appointed Merchants in the Southeast to house three branded cigar lounges on its premises. It has also been recognized locally and nationally as being an exceptional tobacco retailer, most recently having won the Tobacco Business 2019 Tobacconist of the Year award.
When Philip Segal III passed away in the summer of 2018, his family regrouped and decided to continue the work and legacy that he began. His son, Philip Segal IV, took the reins as Havana Phil's general manager. He had witnessed the hard work and time it took to take Havana Phil's from its small and humble beginnings to the cigar oasis that it is today, but he hadn't planned to take on his current role. He understood what his father wanted his retail store to be—a place where everybody is welcome and where everyone who passes through the doors feels more like a friend than a random customer. The store's humidor is packed with a variety of different premium smokes representing all levels of the cigar industry, from Davidoff and Padron to Room 101 and C.L.E. Customers have the option to enjoy their smokes in the exclusive Rocky Patel-branded lounge or on the Montecristo-branded outside patio. There's also a special members-only area, a Davidoff lounge with a full bar and a wide range of different spirits to choose from. Each area of the store has a completely different vibe, featuring its own decor and music selection to help set the mood. Havana Phil's Cigar Company is more than a store­—it's a home away from home for cigar enthusiasts from all walks of life.
Segal had a great mentor and model of a good tobacconist in his father, and as he begins to leave his own mark on Havana Phil's, he shares his tips for transforming a retail operation into an award-winning establishment and explains what's required of today's tobacconists who want to stand out and give their patrons an unforgettable experience.
Tobacco Business: What did you learn from your father about being a tobacconist?
Philip Segal IV: Attention to detail is huge. You can't go around just saying things just because you have an idea. You have to back it up, and you have to pay attention to small details—making sure the cigar is turned the right way in the humidor, making sure the boxes are filled up, making sure that everyone finds what they love—because that's your job as a tobacconist. You're not doing your job if you don't ask questions personally about the person, and that's how you figure out what they want. If they're just starting out, you go in and ask them, "What's the occasion? Why do you want to smoke cigars? Where do you plan to smoke it? What will [you] be drinking?" Next, you match it up with the profile. That's how you start the relationship. It's really just a friendship because everyone that comes through the door, we try to be friends with.
Havana Phil's has three branded cigar lounges. How did you partner with these different manufacturers for these lounges?
The three branded lounges—I've never heard of it in my life, and most people haven't. I guess the relationships started when my father was an enthusiast and when he was a collector. Before he got into the industry he would go to the Big Smoke. He would make himself gravitate toward Rocky [Patel] and Carlito [Fuente]—you know, the big guns. He would instill friendship with them. I don't know how he would do it, but he was a person who was bigger than life, and that attracted everybody. You either loved him or you hated him, and most people loved him. He was just an enthusiastic, loud, boisterous guy. If you knew him, you'd know what I'm talking about. He lit up the room, and you felt his energy anywhere he went.
I believe it was the energy he put off that made the connections in the industry. When I came in about three years ago, I would just hang out with him, and I was able to create my own connections because I was never going to be able to fill his shoes. So I had to create my own path and make my own connections with each individual person and each individual manufacturer.
With all of these events and customers you have coming in on a regular basis, what have you learned about merchandising and sales?
A big thing we've noticed is that no one likes clutter or too much of anything. In a cigar store, you kind of need to have that because you have cigars—and a lot of them because you want to have options for everybody. What I've been working on doing is keeping things streamlined, tidy, spread out, with nice spaces in between, because when you walk into a Gucci store, what do you see? You see huge gaps, blank walls; it's very minimalistic. That's one of my goals for 2019: to become more minimalistic.