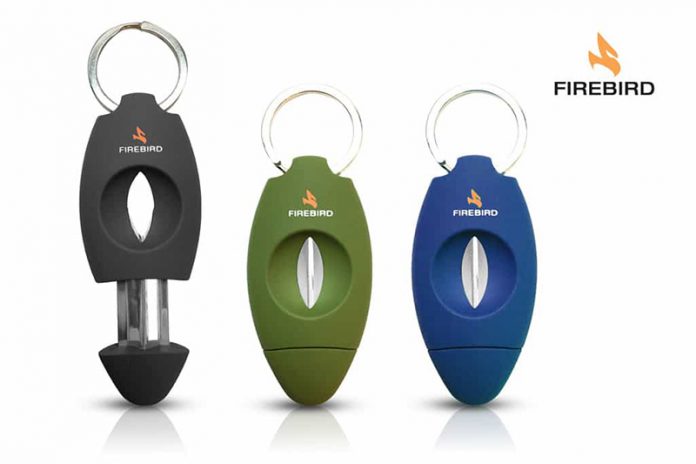 Firebird is revealing its new Viper v-cut cigar cutter. This new cutter features a stainless steel v-shaped blade and v-configured edge that creates a concave edge cut from the outside in, providing a smooth and clean cut. The aperture around the blade measures 60 ring, allowing it to cut small and large cigars (up to 62-64 ring) while leaving a 4mm deep notch in the cap.
Viper is lightweight and includes an integrated key ring that makes it a great carry-around cigar cutter and, as Firebird claims, "the best v-cut value on the market today."
Colibri's Firebird Viper v-cutter is available in three colors: black, blue, and green. Each has a durable rubberized matte finish. The Firebird Viper is shipping to retailers now and has a MSRP of $9.99.
For news on this and other products from Colibri, visit colibri.com.