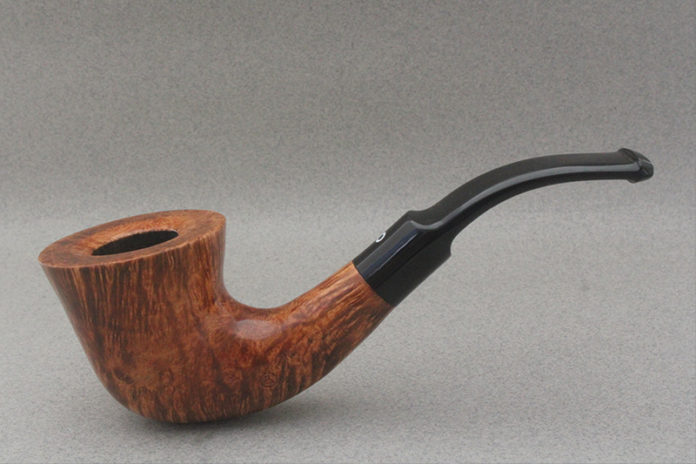 Ian Walker, owner of the English pipemaking company Northern Briars, is celebrating a big anniversary this year—the 60th year of his company's birth in northern England. Attending the 2018 Chicagoland Pipe & Tobacciana Expo in May, Walker brought a few samples of a special limited-edition pipe he's crafting to commemorate the special occasion. Limited to 60 pieces, the pipe will be available in either a smooth or rusticated finish that Walker calls "Rox Cut" beginning in August. Each pipe will feature a silver band with an engraving that reads "1958 60th Anniversary 2018." The pipes will also feature hand-cut Cumberland mouthpieces.
"In 2016, I bought 3,000 briar blocks from the James Upshall factory to select the best briar for these pipes," Walker explains. "I was assured by Barry Jones [the maker of James Upshall pipes] that the blocks were seven years old at the time so they are at least nine years old. The pipes have a very classic English shape for which Northern Briars has become known through all these years."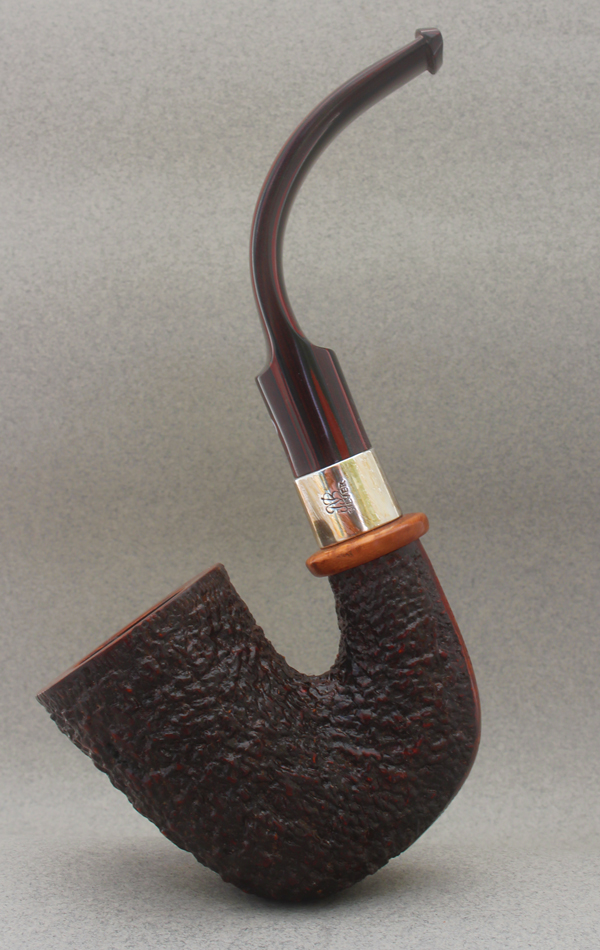 The Northern Briars story began nearly a century ago when Walker's grandfather, George, began working at Duncan Briars in 1922. George spent 36 years at Duncan Briars, and he eventually became production manager before leaving the firm in 1958 to establish Northern Briar Pipe Repair Service with his son Peter. For the first 25 years, Northern Briars did a brisk pipe repair business with many of the U.K.'s top tobacconists and even made its own pipes, which accounted for just 15 percent of the company's business. Walker joined the company in 1972, shortly after finishing school. As the youngest of the three-man pipe repair team, Walker began his work with the company performing some of the more menial tasks—his early days typically began with cleaning up the workshop and preparing tea for his father and grandfather. When those tasks were complete, he was allowed to polish the repaired pipes and learned how to make rings from silver sheets. Over time, he was given more responsibilities, and by 1983 Walker had become one of the top pipe repairmen in the U.K.
After repairing thousands of pipes in a little more than a decade, Walker began to think about making a pipe of his own. Having handled so many pipes over the years, he had formed a pretty good idea of how a quality smoking pipe should look and be engineered. When his parents bought a tobacco shop in Heaton Moor, Stockport, outside of Manchester, Walker provided his own handmade pipes for the store. This went so well that Walker's business soon grew to other nearby tobacconists. Northern Briars became known outside of Manchester after Walker met Bill Ashton-Taylor, the founder of Ashton Pipes, who encouraged him to expand his business.
"I started making the pipes by hand in the traditional English way," Walker recalls. "The basic shapes have remained the same. Sometimes I try to emulate the Italian or Danish styles, but at the end of the day they always seem to have an English twist to them. Classic shapes become classic shapes for a reason. The pipes I make today are very much like the pipes I made in 1983."
While little has changed in how Walker makes pipes, where he makes them has changed dramatically. In 1997, he and his wife Catriona bought a narrow boat called the NB Sable so they could leisurely cruise the thousands of miles of 19th century canals that cross the U.K. At 70 feet long, seven feet wide and seven feet tall, the NB Sable is more than just a pleasure craft for the Walkers—it is their home and also houses Walker's pipemaking studio.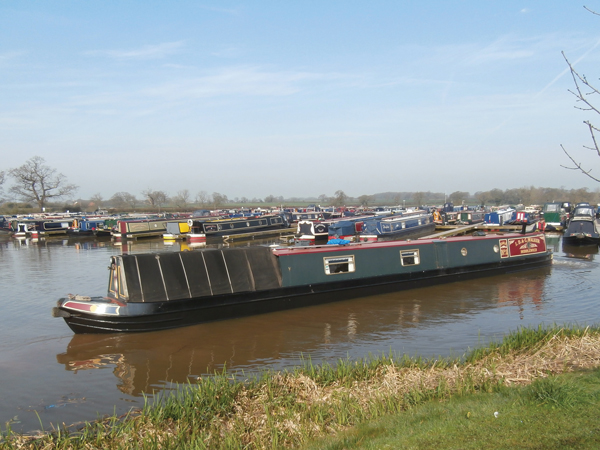 A good portion of his yearly production goes into crafting pipes for pipe clubs around the world. He has made pipes for the Pipe Club of Madrid, the Finnish Pipe Club, the Pipe Club of London, the British Slow Smoking Championships and the North American Society of Pipe Collectors, among others. Getting to travel the world and meeting pipe smokers and collectors everywhere is the most satisfying part of being a pipemaker, he says.
"This is fun for me," Walker explains. "I'm 61 years old—and getting prepared for the shows can sometimes wear me out a little bit—but when the pipes are finished and shipped, I begin looking forward to going to a show. It's very rewarding to see people enjoying something I made."
Unlike some other artisan pipemakers whose work can cost a small fortune, Walker's pipes rarely surpass $400 retail, with most of them going for around $200. Larger pipes, pipes with silver adornments or special shapes, such as the Sea Urchin, bring slightly higher prices but still represent an incredible value considering that each pipe is made completely by hand using only the best materials available. Most of Northern Briars' pipes are made using briar supplied by the Italian company Romeo Briar, and all of the mouthpieces are cut and shaped from Ebonite or Cumberland rods.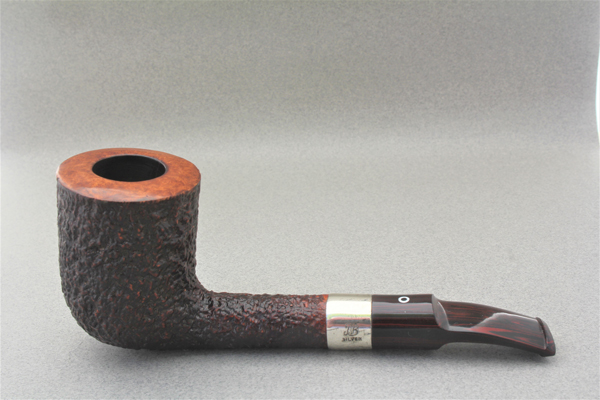 "It's a helluva bargain for a completely handmade pipe," Walker asserts.
While most Northern Briars pipes are quintessentially English, Walker occasionally unleashes his creativity to carve freehand pipes. The Sea Urchin and Helix pipe shapes represent some of his more unique creations. Despite carving pipes for 35 years, the fun of it and Walker's own curiosity make it almost impossible for him to imagine doing anything else. There's one big challenge to which he still aspires.
"I would like to create a shape that hasn't been designed yet," Walker concludes. "Can you imagine a pipe that keeps within traditional English lines but hasn't been done yet? That's like music's lost chord. To create a new English classic that everybody wanted would really be something."
This story first appeared in the September/October 2018 issue of Tobacco Business magazine. Members of the tobacco industry are eligible for a complimentary subscription to our magazine. Click here for details.
– By Stephen A. Ross, senior editor of Tobacco Business Magazine.