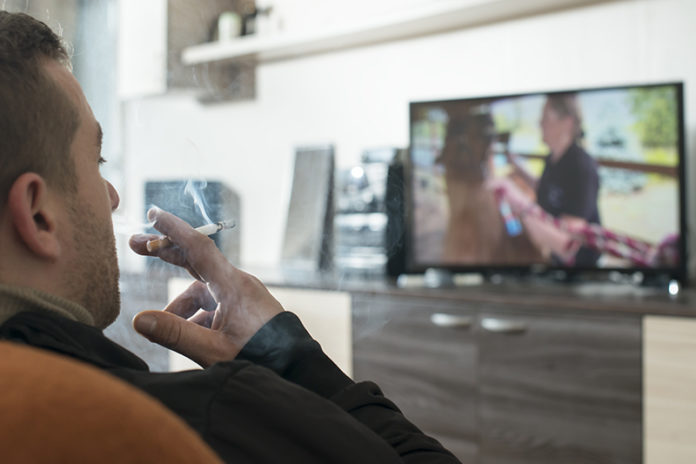 Due to a 1999 court order, Altria Group Distribution Co. and R.J. Reynolds Co. will be running new advertisements in print and on television beginning in November.
The U.S. government waged a lawsuit against major cigarette manufacturers in 1999. After a long trial and appeal period, the federal courts ruled that the monetary fines and other judgments sought under the claims were unavailable under the laws at the time. It wasn't until 2006 when federal courts ruled that corrective statements needed to be published.
ABC, CBS, and NBC will each run the television ads with the corrective statements. Each statement will run once per week for 52 weeks from 7-10 p.m. Television ads will begin airing Nov. 26. Full-page printed ads will run in newspapers also, with one of the corrective statements being printed for five nonconsecutive weekends over the course of six months. There will be a heavy concentration of printed ads in 45 different U.S. newspapers' Sunday editions.
These corrective statements will cover several topics including:
– Addictiveness of smoking and nicotine
– Adverse health effects of smoking
– Lack of health benefits associated with smoking cigarettes marketed as light, ultra-light, mild, natural or low-tar
– Adverse effects of secondhand smoke
– Cigarette design and composition being manipulated to ensure optimum nicotine delivery
Similar to the warning statements cigar products must carry beginning next year [read more here], the Department of Justice has provided manufacturers with pre-determined corrective statements as they should be printed.
Tobacco retailers will not be required to post these corrective statements at the point-of-sale (POS), unlike the warning label requirements for cigar retailers.
In a press release, R.J. Reynolds stated that it "is committed to working to address and resolve many of the controversial issues relating to the use of tobacco. R.J. Reynolds will fully meet its obligations under this order as part of its commitment of being a responsible company operating in a controversial industry."
For the latest legislation news, click here.