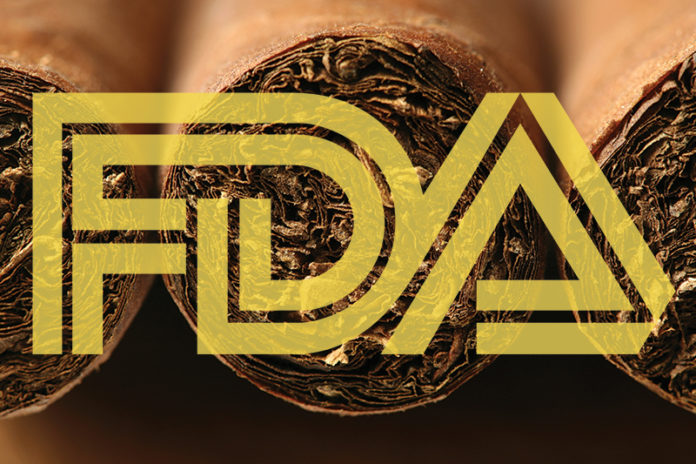 On July 2, 2019, the ongoing legal battle between the cigar industry and the U.S. Food and Drug Administration (FDA) reached a new level when the cigar industry trade organizations that originally filed the lawsuit against the FDA filed a new motion urging a Washington, D.C.-based federal court to maintain the compliance deadlines previously set by the FDA.
While it may sound odd that those in the cigar industry would advocate for the FDA, the alternative could be costly. In May 2019, several public health groups urged the courts to force the FDA to review deemed tobacco products at a faster rate than previously required. This process, known as Substantial Equivalence (SE), has been the focus of much legislation and legal discussion in terms of the tobacco industry's push back against regulation. Along with premarket tobacco applications (PMTA), Standard Equivalence is another way tobacco manufacturers can get their products on the market if they were introduced after the predicate date of Feb. 15, 2007. A manufacturer can file a Standard Equivalence report to demonstrate to the FDA how a certain tobacco product has similar characteristics to a predicate tobacco product and that it doesn't raise any new questions in terms of its affect on a person's health.
When the FDA's Deeming Rule went into affect in May 2016, the deadline of May 2018 was set for Substantial Equivalence reports to be filed. With the change of administration and changes at the FDA, that deadline was extended to Aug. 8, 2021. Several public health groups, including the American Academy of Pediatrics, challenged this extension in court, focusing on how the delay of this requirement would allow e-cigarettes to remain on the market, adding to the "epidemic" of an increase in e-cigarette and vaping among minors in America. U.S. District Judge Paul Grimm of Maryland ruled in favor of the health groups, ordering the FDA to come up with a new plan to review deemed tobacco products at a much faster rate than the 2021 extension [read more here]. The decision, while based on e-cigarettes, impacted all deemed tobacco products, including premium cigars.