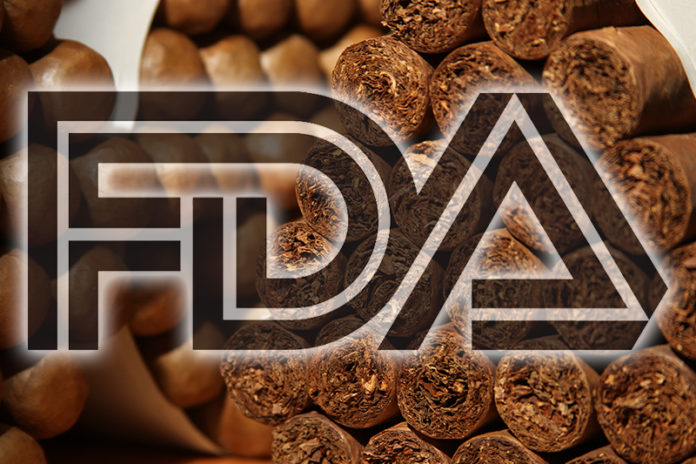 Cigar trade groups have filed comments in opposition of the U.S. Food and Drug Administration's proposed flavored cigar ban.
In its filed comments, the Cigar Association of America (CAA) stated that the FDA's own data shows that underage usage of flavored cigars is at historic lows after years of continued decline. This data disproves the FDA's main reason for the proposed ban.
"This clearly shows that FDA is proposing a solution in search of a problem. The underage usage of flavored cigars is minuscule," stated CAA President David M. Ozgo. "It is a blatant example of targeting an industry that is clearly marketing its products to legal age adults."
When the FDA first tried to exercise its regulatory power of certain tobacco products in 1996, the only survey that studied youth usage of cigars–the National Survey on Drug Ruse and Health (NSDUH)–reported the last 30-day youth usage at 5 percent in 1997. In 2020, the NSDUH tracked the last 30-day youth usage of cigars as being at 0.8 percent.
Most recently, the government's Population Assessment of Tobacco and Health Survey (PATH) showed that youth last 30-day usage of cigars was down to 0.75 percent. Youth usage of flavored cigars was reported to be around just 0.29 percent.
The CAA reiterated that one of key purpose of the Tobacco Control Act–the law that gave the FDA the authority to regulate tobacco products–was to "continue to permit the sale of tobacco products to adults." This was in conjunction with measures taken to ensure tobacco products are not sold or accessible to underage purchases.
"In short, youth usage of flavored cigars continues to decline to almost unmeasurable levels," Ozgo stated in the CAA's filed comment, in reference to the government's own reported data. "FDA asserts that flavored cigars attract youth. If that were true, we would expect flavored cigars to account for a majority of youth cigar use. But the government data clearly show that youth usage of flavored cigars is tiny and declining further."
In addition to the CAA's comment attacking the FDA's proposal to ban flavored cigars on a scientific basis, the trade association explained that there would be devastating economic consequences stemming from the ban that would negatively impact many small businesses. Many of these businesses are minority owned, the CAA states. The ban would also negatively impact many cigar manufacturers, suppliers and cigar producing countries such as the Dominican Republic and Honduras.