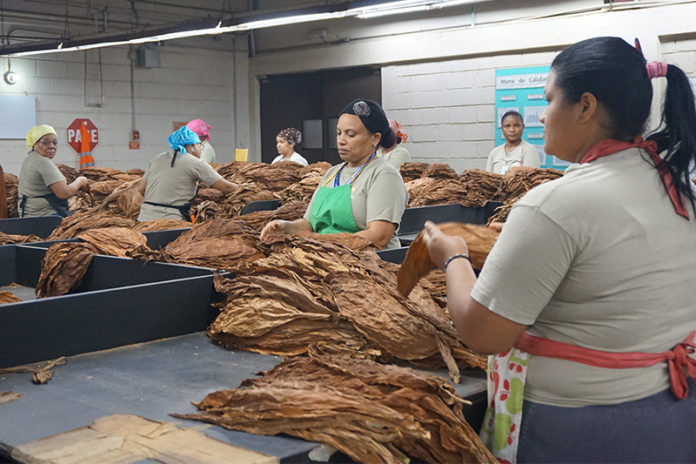 COVID-19, also known as the coronavirus, was named a global pandemic by the World Health Organization [read more here] on March 11, 2020, and its impact on businesses large and small are being felt. As the coronavirus continues to spread, state and local governments have responded with shelter in place orders to protect citizens and contain the spread of the virus, and now the pandemic's spread is hitting the tobacco industry.
On March 16, 2020, Honduras' government made the decision to send public and private sector workers home. It also took other measures to limit the spread of the virus in the country, including canceling flights and suspending public transportation. The only exceptions to this shutdown were for those working in emergency services, healthcare, security, customs, national defense, migration and airports, leaving some of the cigar factories in the country with no choice but to close in response. The shutdown was put in place for at least seven days and forced several prominent factories, including those of Plasencia, Rocky Patel, Camacho, and C.L.E. to halt most of its production, with the exception of some agricultural and transport activities.
According to the U.S. Embassy in the Dominican Republic, the country had five confirmed cases of COVID-19 at the time of publishing–four involving people who had recently traveled from Italy and one Canadian tourist. On March 20, 2020, Halfhweel reported that due to the ongoing threat posed by the coronavirus, many of the country's cigar factories had made the decision to close down temporarily. These factories include many many of the major Dominican cigar manufacturers including Davidoff, General Cigar Dominicana, La Auora, Tabacalera A. Fuente, and Tabacalera de García. You can view the full list on Halfhweel's site here.
Factory owners in Nicaragua, such as Jas Sum Kral's Riste Ristevski, are also making the hard decision to close in order to keep their workers safe. On March 20, Ristevski announced that Tabacalera Aragon, where Jas Sum Kral is produced, would be closing for 30 days.
"We decided to close for one month this morning," said Ristevski in a press release. "With early news releases in China over the Wuhan Virus, and [after] talking with contacts I developed by going to InterTabac over the years, I was told they will be shutting down. We started importing the core line and what we could of Nuggs in mid February and 2 weeks after that to have a good 2-3 month supply [for] state side based sales. I was told this morning that there are 2 cases of cornavirus in Esteli, so we are closed for a minimum of one month. We feel the safety and the option to self-quarantine for the workers is important. We will do what we can to help out each employee."
In the U.S., the coronavirus continues to disrupt many tobacco businesses. Many manufacturers have made the decision to postpone and reschedule several big events including Cigar International's CigarFest, which has been postponed to Oct. 16-17, 2020, Cigar Aficionado's Big Smoke Meets WhiskyFest rescheduled for Oct. 31, 2020, and Drew Estate's Florida Barn Smoker rescheduled for Nov. 14, 2020. Manufacturers have grounded their sales representatives and staffs, asking them to work from home for the time being. Several states, including New York, California and Illinois, have all introduced new measures calling for residents work from home. Other cities throughout the U.S. have introduced similar restrictions, forcing many small businesses, including tobacconists and other tobacco retailers, to limit if not outright close their lounges to customers and resort to curbside or grab-and-go services.
The long-term impacts of COVID-19 remains unknown though the short term affects are already being felt. Many retailers are remaining optimistic and are adapting to what is becoming the new normal. Cigar Aficionado interviewed many retailers within the industry who have reported steady business despite having to shutdown their lounges or reduce hours and store access. You can read Cigar Aficionado's full report here.
For all the latest news and updates regarding COVID-19 (coronavirus), refer to the Centers for Disease Control and Prevention (CDC) for the latest information here.