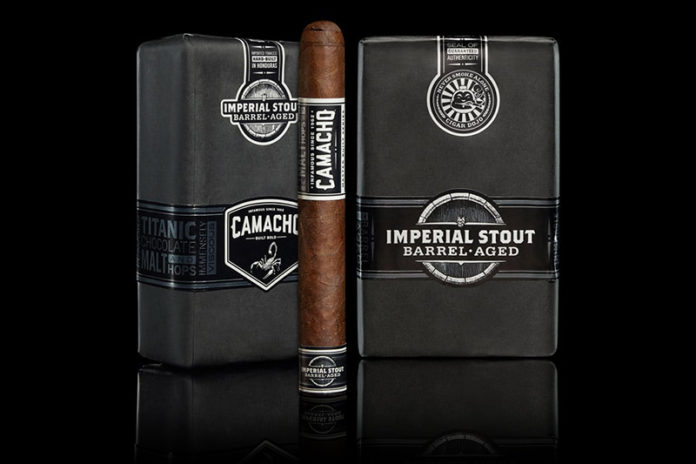 Cigar Dojo, one of the most popular social cigar apps, has teamed up with Camacho for a unique cigar–the Cigar Dojo Imperial Stout Barrel-Aged by Camacho.
"We could not be more excited to share the results of this project with everyone," commented Dylan Austin, Vice President of Marketing at Davidoff of Geneva USA. "Imperial Stout Barrel-Aged is something we've been working on for more than a year and the result is so unique. We took our Triple Maduro blend as the base, and aged the original Corojo maduro fillers in spent bourbon barrels, which then held Ten FIDY Imperial Stout. The taste experience is one of a kind."
"Without question the Cigar Dojo Camacho Imperial Stout Barrel-Aged is the most complex project we have ever been involved with," added Eric Guttormson, owner of Cigar Dojo. "For our seventh special cigar release, we wanted to stretch the boundaries of what could be done with a small-batch, craft cigar. The flavor that the tobacco has developed from the barrel was once used for bourbon and then Ten FIDY Imperial Stout is truly a work of art."
This collaboration began soon after the release of Camacho's American Barrel-Aged cigar in 2015. This cigar was aged in American whiskey barrels and the idea came about to bring in the world of beer to the cigar-making process. Cigar Dojo, based in Denver, Colorado–known for its craft beer culture–reached out to Oskar Blues and was able to secure four barrels used in the brewing of its Ten FIDY beer.