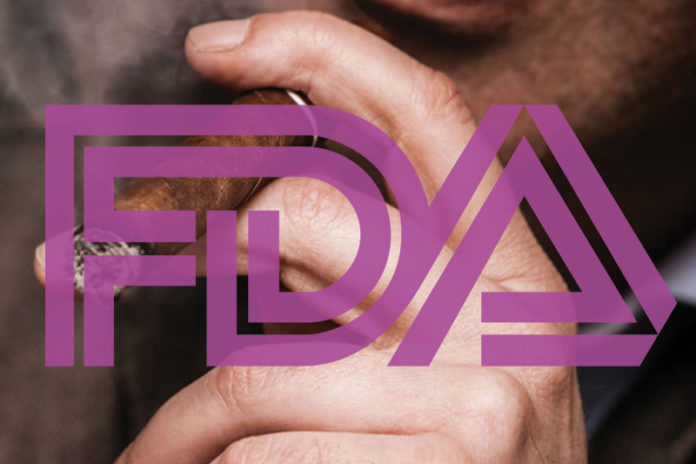 Are increased tobacco user fees and bigger warning label requirements infringing on cigar manufacturers' Constitutional rights? According to several cigar industry advocacy groups, the answer is yes.
Cigar Rights of America (CRA), the International Premium Cigar & Pipe Retailers Association (IPCPR), and Cigar Association of America (CAA) have all been involved in an ongoing lawsuit against the U.S. Food and Drug Administration (FDA). In a D.C. federal court in mid-November, these groups argued that the FDA's new requirement for larger warning labels on regulated tobacco products and advertisements and its increase of user fees on cigar and pipe tobacco products are a "massive" free speech restriction without enough scientific data to properly back it up.
In a brief opposing the FDA's request for a summary judgment upholding the rule, the cigar advocacy groups stated, "The new FDA warnings are large black text on a white background and commandeer significant swaths of packages and advertisements, space that is currently used for the intricate images and trademarks that convey t the consumer the craftsmanship and heritage of the products.
"The package warnings are but one part of a larger, overlapping web of warnings requirements imposed on the communications of manufacturers and retailers. If allowed to stand, the typical retail humidor will become a museum of government speech, with the government's message repeated literally hundreds of times on boxes, on placards describing the product, on fixtures bearing the names of cigar products and at each cash register."
The FDA has countered these claims, arguing that the new regulations fall well within the powers granted to it by the Family Smoking Prevention and Tobacco Control Act. According to the cigar advocacy groups, the FDA has not provided the evidence or research to back up the regulation's impact on commercial speech and the warnings already required by the U.S. Federal Trade Commission.
For all the latest FDA and legislation news, click here.