"With $100 million of intense and rigorous clinical studies backing VLN, we are going to market with some pretty compelling claims for a combustible, tobacco cigarette, namely a cigarette with '95% Less Nicotine' that 'Helps You Smoke Less.' That's truly amazing and an enormous opportunity," Zercher shares.
Regulators in many states are also making it easier to distribute and sell new products like VLN that have been authorized by the FDA as being an MRTP. For example, Colorado and Connecticut have both reduced excise tax rates to improve margins and to encourage manufacturers and retailers to make these products available to adult smokers. "I think we will see more of this across the country and around the world as legislators begin to see how these products can help smokers and help to reduce the costs of smoking-related death and disease," says Zercher.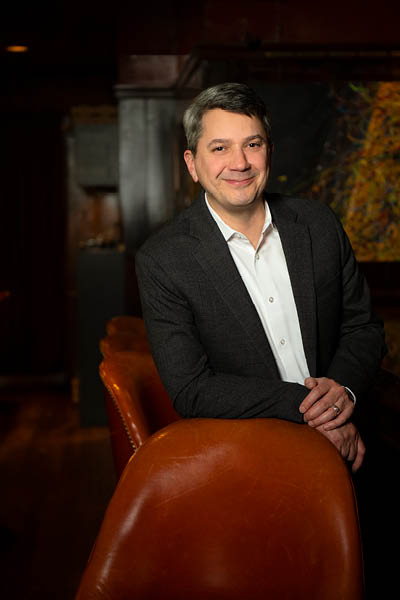 Since receiving its MRTP authorization from the FDA and as part of its internal quality control process, many of 22nd Century Group's employees have decided to try VLN cigarettes for themselves. Their own experiences and feedback from using the product have been used to shape how Zercher and others at the company have viewed the opportunity VLN offers consumers.
"We believe that it's fair to look at the market size of nonalcoholic beverages, which is 2-3 percent of adult beverages, or even decaf coffee, which is 6-8 percent of that industry, to understand the share of market our products might achieve as smokers come to learn that there is a tobacco cigarette that will help them to smoke less," says Zercher.
Prior to VLN receiving its MRTP authorization from the FDA, Zercher says that many retailers were asking to be considered for the launch of VLN cigarettes. Now that 22nd Century Group has the authorization and can use statements like "95% Less Nicotine" and "Helps You Smoke Less" on all VLN cigarette ads and packaging, that number has increased. 22nd Century Group has been working closely with Circle K and its tobacco category manager, Kraig Knudsen, to roll out VLN to more than 150 Circle K stores in the Chicago area before making it available nationwide. This pilot program and targeted rollout will help 22nd Century Group understand how adult smokers engage with the product commercially and will give the company even more real-world insights so that the bigger national introduction to VLN will be even more successful for not just the company but its retail partners as well.
The Big Ask
Even as 22nd Century Group focuses on the launch of VLN cigarettes, Zercher and his team remain dedicated to the company's primary mission: reducing the harm caused by smoking. The company is operating like a market disruptor and has its sights fixed on the idea of using plant science to help people. This focus is far from a business risk or gamble; it's a decision based on the realities of today's FDA regulations and an exercise in leveraging the company's core competencies. Just as it identified tobacco harm reduction as an opportunity worth pursuing to ensure the company's future success, 22nd Century Group hasn't been afraid to look outside of traditional tobacco for other chances to become a category leader (see the sidebar "Investing in New Markets").
VLN is just the start of 22nd Century Group's efforts to fulfill its harm reduction mission. On the tobacco front, Zercher and others are watching the VLN pilot launch program done with Circle K's Chicago stores. From this launch, the company hopes to learn even more about how retailers and consumers view VLN and what it has to offer those seeking alternatives to traditional combustible cigarettes. The company is also working on VLN launches in several markets outside of the U.S., with South Korea being among the first of these international launches.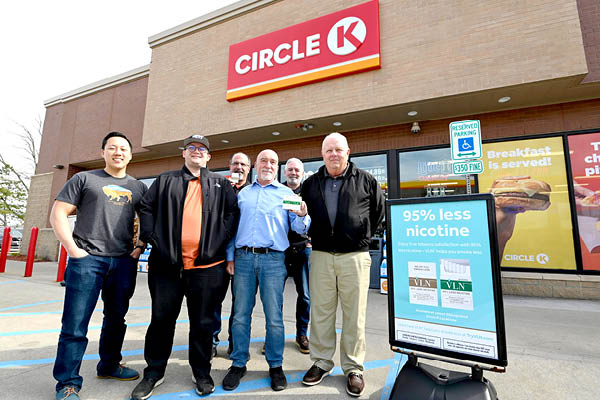 "Bigger picture, we look forward to partnering with tobacco retailers and other manufacturers as well as providing our ongoing support to FDA plans to change the industry paradigm in ways that truly help smokers," Zercher shares.
22nd Century Group isn't stopping at VLN. According to Zercher, the company is looking forward to the introduction of new products that are made using 22nd Century Group's proprietary cannabis and hops plants that he hopes will "surprise and delight consumers, retailers and manufacturers." These new products all represent new opportunities, including the chance to bring new manufacturing jobs to the U.S. and new ways for 22nd Century Group to help farmers stay on their farms. Retailers will also benefit from these new innovations and products as they will be able to build new, innovative, high-margin product categories within their respective stores. All of these good things hinge on 22nd Century Group being able to convince adult smokers to do just one big thing: to smoke less by switching to VLN.
This story first appeared in the May/June 2022 issue of Tobacco Business magazine. Members of the tobacco industry are eligible for a complimentary subscription to our magazine. Click here for details.
– Photography by Richard Dubroff/Final Focus was taken at the Columbus Inn and the Hotel Dupont in Wilmington, Delaware. Circle K photos by Matthew Marton. Story by Antoine Reid, senior editor and digital director for Tobacco Business Magazine. You can follow him on Instagram @editor.reid.