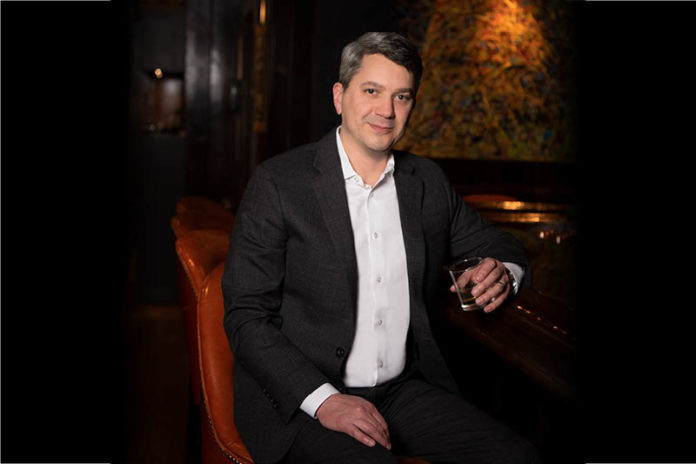 Part 2 of the May/June 2022 cover story from Tobacco Business featuring Michael Zercher. For part 1, click here.
Bringing VLN to the Market
VLN is a cigarette brand whose story begins with the team that was built to bring it to market. 22nd Century Group assembled a team that consists of tobacco industry veterans and public health innovators who were each chosen because they exhibited qualities that implied they would move the company, and the industry, forward. In 2019, John Pritchard, who previously worked for Imperial Tobacco, as well as in public health and pharmaceutical research, was hired to lead all regulatory efforts. Pritchard works alongside Karen Delaney, who assists the team with compliance efforts and working with public agencies. In 2021, John Ellegate was hired to the position of vice president of trade marketing. He came with over 40 years of experience working at R.J. Reynolds and Kretek International. Sam Morales is another tobacco industry veteran who was hired to serve as 22nd Century Group's creative director. Zercher describes Morales as being a creative marketer with experience at companies that many would view as category leaders in their own right: Swisher International, Drew Estate and Cannadips.
To ensure that VLN would have all the support it needed to be a success, 22nd Century Group also had to align its internal resources around the MRTP authorization it worked to achieve. This led to the promotion of Justin Lee to the company's marketing manager position and Nathan Schmitt to the company's vice president of operation position. Both Lee and Schmitt had worked with 22nd Century Group for years. The company also has a team based in Mocksville, North Carolina, that works directly with the company's growers and is responsible for producing its VLN cigarettes.
"They are the ones who make a product like VLN possible. Each batch of VLN is carefully tested for nicotine content, and every step of the supply chain has been customized to handle our VLN tobacco," Zercher explains.
22nd Century Group also has a plant science team based in Maryland that's led by Dr. Juan Tamburrino. Before joining 22nd Century Group, Tamburrino was head of the plant biotechnology division at British American Tobacco in Cambridge, England, where he was responsible for biotechnology strategy related to tobacco leaf.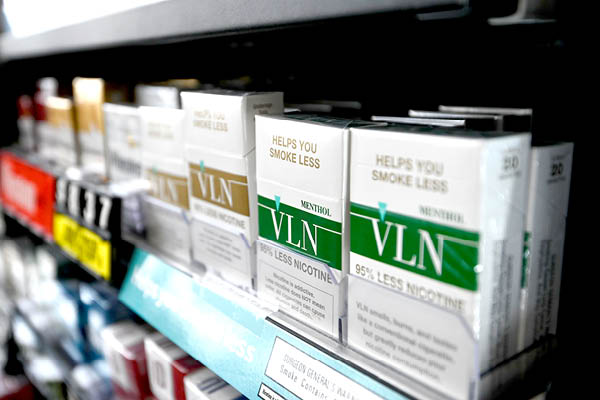 "We are building a team of innovative, entrepreneurial leaders at 22nd Century Group, and we wouldn't be here without each and every hand helping along the way," Zercher says.
VLN was developed by approaching an industry problem from an entirely different angle. Many tobacco companies that sell combustible cigarettes try to address the decline in sales volumes by attempting to move smokers to other nicotine-delivery products. This often leads to another problem: While the consumers still get their nicotine fix with these products, consumers that are used to smoking cigarettes still miss the experience of smoking a cigarette. This is a problem that Zercher and his team have long been aware of and addressed as they developed 22nd Century Group's products.
"This is why—despite all of the innovation in the category over the last 10-plus years—15 percent of adult Americans still smoke, with another billion smokers around the world," says Zercher. "I was a smoker when I worked at American Spirit, so I know that smokers like the physical habit of packing a new pack of cigarettes, pulling a stick from the pack, placing it between their lips, lighting it, inhaling the smoke, feeling the heat, tasting the flavor, seeing the smoke exhaled and so on."
Knowing how important the ritual of smoking a cigarette is to most consumers, 22nd Century Group wanted to create a product that replicated the behavior and rituals that all smokers are accustomed to while drastically reducing the additive element from it: nicotine. The end goal could be simplified as creating a cigarette that would satisfy the urge to smoke without having it include the typical addictive levels of nicotine. This product also puts the consumer front and center by giving them a choice. If they want to reduce their nicotine consumption, they can with 22nd Century Group's VLN.
"We are putting choice back into the smoking experience," Zercher proclaims. "$100 million of independent clinical research done using our products shows that VLN can help smokers to smoke less, as well as increase their quit attempts with minimal craving or withdrawal effects. If people quit combustible cigarettes altogether using our products, then I, for one, would be delighted."
VLN was also developed based on research conducted by both 22nd Century Group and federal health agencies that showed there was a growing desire among adult smokers that wanted to quit smoking cigarettes. According to 22nd Century Group's own research, over 60 percent of adult smokers were interested in using a reduced nicotine tobacco cigarette like VLN. VLN's success depends on how well consumers are able to understand how the product can benefit them. This is a challenge that's been made a bit easier with the regulatory process and authorizations led by the FDA. The authorized MRTP for VLN has supported the many clinical studies used to develop VLN and not only gives the company's shareholders confidence in 22nd Century Group's work but also gives consumers another reason to trust 22nd Century Group and its mission to bring to market a trustworthy reduced exposure product.