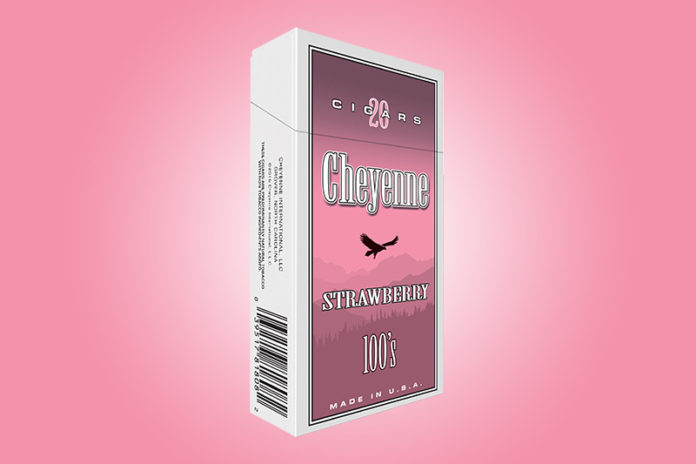 Cheyenne International has announced the release of a new SKU, Strawberry 100's. This is a new SKU to the Cheyenne Cigar brand lineup. Strawberry is made at Cheyenne's manufacturing facility in Grover, N.C. and joins 11 other styles in the brand's roster. The new SKU will debut at the 2017 Convenience Distribution Marketplace from Feb. 13-15, 2017. Like other Cheyenne Cigar styles, Strawberry is expected to be profitable for retailers and distributors alike.
Cheyenne Strawberry Cigars is the second new release from Cheyenne International in recent years, following the successful launch of Limited Edition Tropical. After that release, the company recognized consumer's desire for more choice in the category.
"The addition of Strawberry 100's was a natural step for the brand," said David Scott, CEO of Cheyenne International. "Our adult consumers are looking for both quality and variety in this segment and we intended to deliver. This addition allows retailers to tailor their OTP set for their unique market needs without sacrificing profitability."
The Cheyenne Strawberry 100's Cigar is available in 20 cigars per pack. For additional information about this and other releases from Cheyenne International, visit cheyenneintl.com.