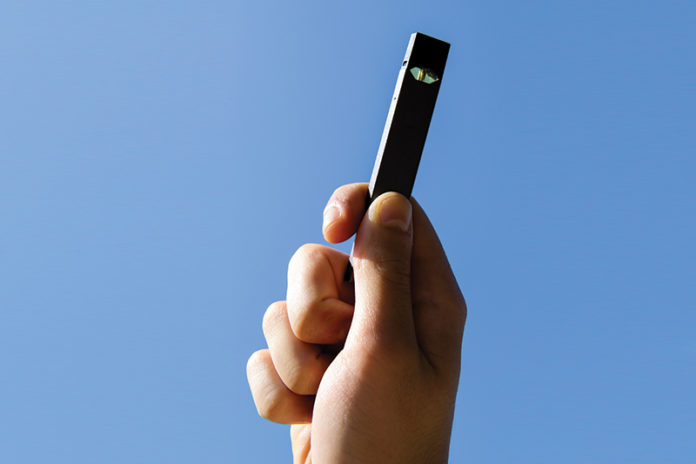 In a recent interview for the documentary "Vaporized: America's E-Cigarette Addiction," JUUL CEO Kevin Burns apologizes to parents whose children are addicted to his company's product.
In the documentary, Burns was asked what he would say to a parent whose child was addicted to JUUL. To that question, Burns responded: "First of all, I'd like to tell them that I'm sorry that their child's using the product. It's not intended for them. I hope there was nothing that we did that made it appealing to them. As a parent of a 16-year-old, I'm sorry for them, and I have empathy for them, in terms of what the challenges they're going through."
JUUL has been under scrutiny in the the past year as the U.S. Food and Drug Administration and many states have ramped up their criticism of the role JUUL has played in the growing number of youth vaping and using e-cigarettes. Former FDA Commissioner Scott Gottlieb began referring to these climbing numbers as an "epidemic" and made moves to limit the growth and impact of e-cigarettes and vaping. While many e-cigarette and vapor manufacturers have been brought into the conversation and impacted by the FDA's growing investigation into the marketing practices and youth addiction, it's been JUUL, America's most popular e-cigarette manufacturer, that's been scrutinized the most. In response, JUUL has changed how it's promoted many of its products and also has limited the availability of some of its products so that they are subject to stricter age verification processes [read more here].