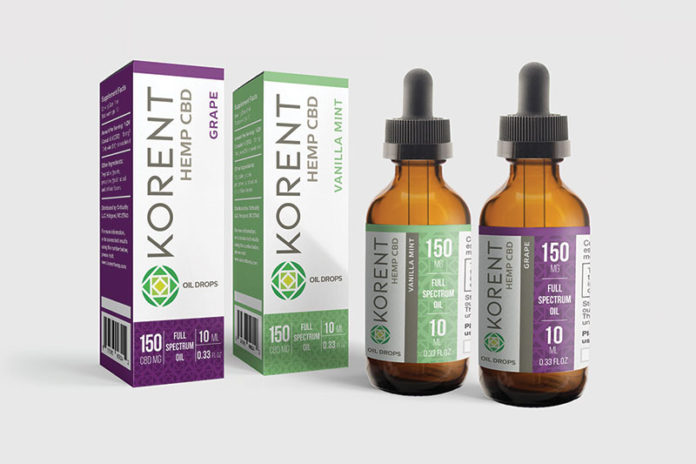 The journey that cannabidiol (CBD) has traveled in just a few short years is hard to fathom. Five years ago, you might not yet have even heard about cannabidiol or CBD, a naturally occurring compound found in marijuana and hemp plants. Today, news stories heralding its potential medicinal benefits and growing popularity are virtually a daily occurrence. In December, CNN dubbed it "USA's coolest food and drink ingredient," while The New York Times settled for the slightly more cautious headline "Why is CBD Everywhere?" and then went on to describe it as "voguish."
In various media, to varying degrees, it's been touted as a remedy for a dizzying array of maladies, from easing anxiety, reducing inflammation and curing insomnia to aiding those plagued by seizures, calming debilitating tremors and easing the side effects of chemotherapy. And it's popping up in everything—including pop, as a matter of fact. Oils, tinctures, e-liquids, pills, soda, craft beers, gum, beauty products and even pet food—the list is endless. According to Vaping360, CBD oil alone is already a $340 million market, and sales of the compound, in all of its diverse forms, are on the rise. "There's been an explosion of interest in CBD over the past four years," says Bethany Gomez, director of research for Brightfield Group, who says that retailers are racing to get into the category. "Already, you can find it at thousands of retailers around the country.
And yet, while there is growing popularity and acknowledgement of its growth potential, there's still a great deal of confusion, among retailers and consumers alike, about what exactly CBD is, whether it's legal, and how to navigate the wide and ever-increasing array of CBD products currently available.
CBD 101: Hemp vs. Cannabis-Derived CBD
If you've been following CBD at all, you probably already know that CBD does not have the psychographic properties of THC, another cannabinoid and the one the cannabis plant leaf is more famous for containing. Unlike THC, CBD will not, in other words, get someone who smokes, vapes or ingests it in any of its forms high, stoned or loopy. However, historically, CBD has commonly been derived from cannabis, which federal law classifies as a Schedule I drug (along with heroin) that is prohibited by the United States Drug Enforcement Agency due to its "high potential" for abuse.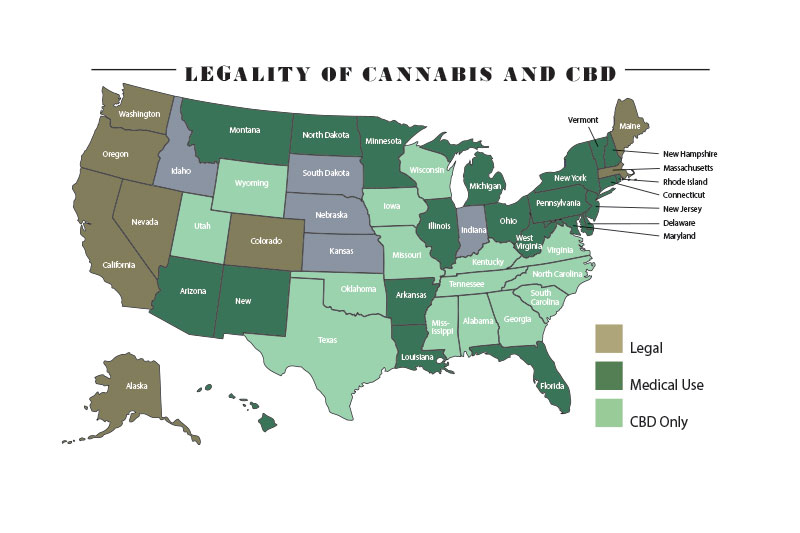 There are, however, two game-changing developments going on right now that are paving the way for the category's growth in the mainstream market. First, more and more states are moving toward legalizing cannabis use in at least some form. "With this recent election, now technically over 40 states have some form of cannabis legalized," notes Lance Lambert, strategic business unit manager-herbal at Boveda, who points out that even states thought to be conservative stronghold states like Texas and Utah are coming around.
For practical purposes, the conflicted stance of federal and state governments on the legality of cannabis has led to a patchwork approach to bringing the CBD products to market since federal law prohibits such products from crossing state lines. While CBD is being sold in states where recreational use of marijuana is legal, as well as in those that allow medical use of marijuana, the inability to ship products across state lines has served to check CBD's growth as a category.