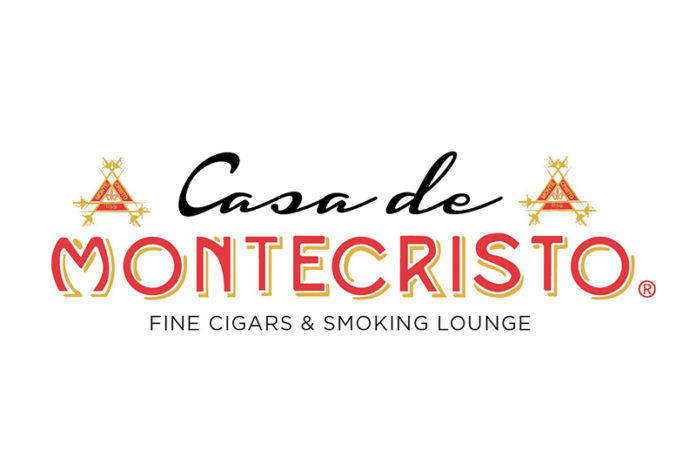 Casa de Montecristo has acquired Boca Raton-based Prime Cigar & Wine Bar. In a press release, it was revealed that the name of the lounge would change to Casa de Montecristo by Prime Cigar. The bar will still be owned and operated by its founders through a license agreement. This latest acquisition is Casa de Montecirsto's 17th brick and mortar cigar lounge.
"Casa de Montecristo's acquisition of our Boca Raton location will take Prime Cigar & Wine Bar to a new level of superior service, selection, and value for the enjoyment of our members and local adult consumers," commented Ryan Leeds, co-owner of Prime Cigar & Wine Bar.
Casa de Montecristo has also made a naming rights agreement with Arizona-based Churchill's Fine Cigars. With this agreement, the Casa de Montecristo name will be used on premium cigar lounges in two of Churchill's Fine Cigars' Phoenix locations and one location in Tempe and Glendale, giving the Casa de Montecristo brand four new cigar lounge locations in Arizona.
"I'm excited to have Churchill's Fine Cigars join with Casa de Montecristo to elevate by customers' cigar lounge experience in the Phoenix area," says Bart Gerber, owner of Churchill's Fine Cigars.
"This strategic acquisition in Florida and naming rights agreement in Arizona continue to catapult us to our overall mission to be the premium cigar lounge destination, delivering the highest quality selection, service and experiences for all adult cigar smokers," explains Steve Lochan, Chief Executive Officer of Casa de Montecristo.
The Casa de Montecristo program was first introduced in 2008. The program includes company-owned stores and licensed-based partnerships with some of the top established premium cigar retailers in the country. The rare Casa de Montecristo moniker is awarded only to premium cigar stores and lounges that exemplify the luxury, quality and lifestyle that have been associated with the Montecristo brand.
New Florida location:
• Prime Cigar & Wine Bar, 2240 NW 19th St. #916, Boca Raton, Fl.
Four Arizona locations to carry Casa de Montecristo name:
Churchill's Fine Cigars, 5041 N. 44th St., Phoenix, AZ
Churchill's of Ahwatukee, 4949 E. ray Rd., Phoenix, AZ
Churchill's of Tempe, 640 S. Mill Ave., Tempe, AZ
Churchill's Northwest, 19420 N. 59th Ave., Glendale, AZ
For the latest news from Casa de Montecristo, visit casademontecristo.com.