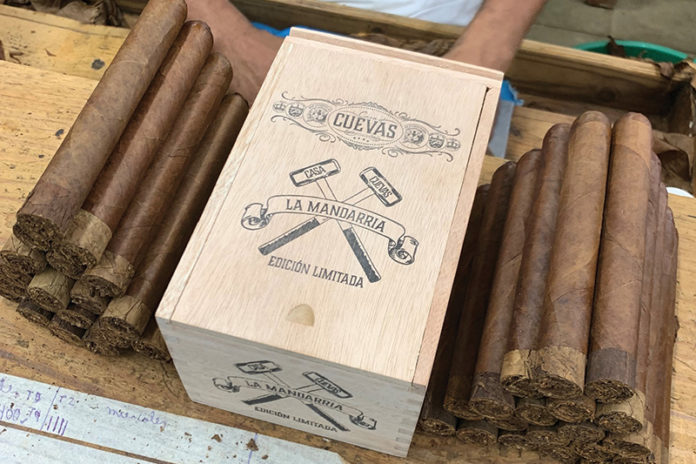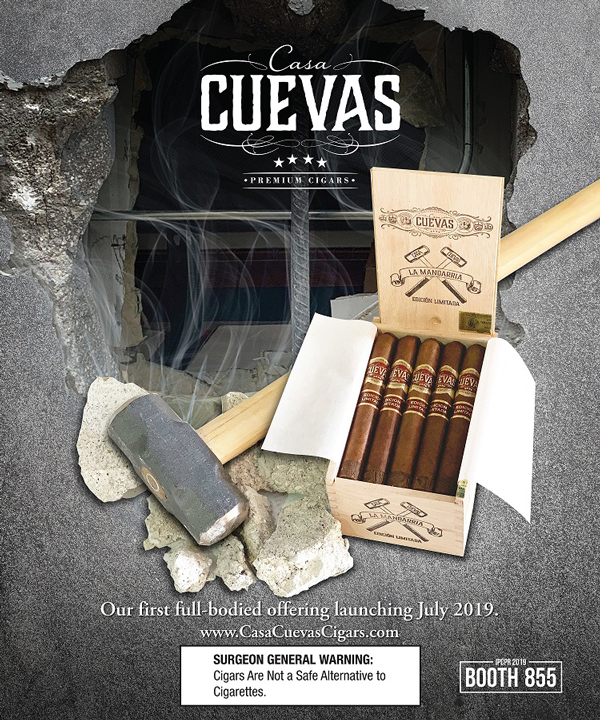 Casa Cuevas Cigars has a special release set for this year's International Premium Cigar & Pipe Retailers Association (IPCPR) trade show and convention. La Mandarria, which translates to "sledgehammer", was a brand born out of the robbery the company suffered from back in February 2019 [read more here]. Burglars used sledgehammers to break in and steal over 25,000 Casa Cuevas cigars, including the Casa Cuevas Limited Edition Flaco and Casa Cuevas core line. The Cuevas family decide to move forward and use the unfortunate event as inspiration for a new release.
"La Mandarria is a testament to the values that my father taught me as a child. He was a fighter who optimized the American dream," said Luis Cuevas Jr., President of Casa Cuevas Cigars. "As a small cigar company, the robbery was an obstacle, but nothing he hasn't been able to deal with in his storied past. The Mandarria represents the principal tool used against us, but also represents the strength and will of my father. We look forward to sharing La Mandarria with the public in Las Vegas at the 2019 IPCPR."
La Mandarria is wrapped in a Habano wrapper and features a pig tail and shaggy foot. It will also be the first full-bodied and full-strength cigar in Casa Cuevas' lineup. La Mandarria will be presented in one vitola, a Toro (6 x 32), which was chosen by master blender Luis Cuevas Sr. for its perfect balance of strength and a great embodiment of the "Mandarria" name and the cigar's nuanced flavors. MSRP is set at $12 per cigar and for now the cigar will be limited to just 500 boxes.
For all the latest news from Casa Cuevas Cigars, visit casacuevascigars.com.