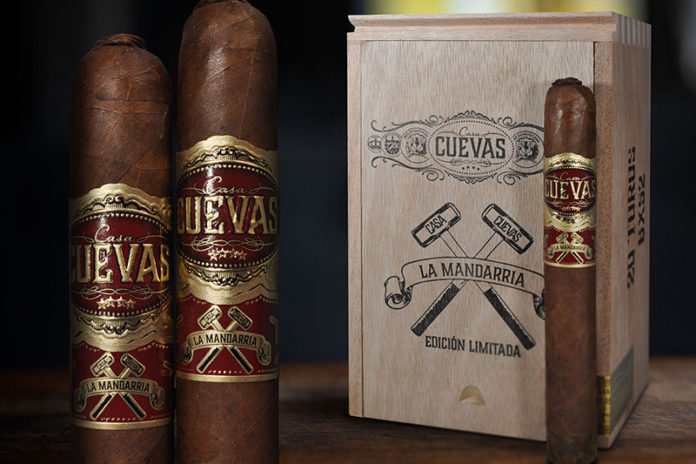 Originally released as a limited-edition brand, Casa Cuevas Cigars has announced that La Mandarria, which translates to the 'the sledgehammer', will become a regular-production cigar and is added to the company's core portfolio.
La Mandarria was originally released as a limited edition cigar, limited to just a 500 count box run. The brand was inspired by a burglary that occurred in February 2019 at Casa Cuevas Cigars' distribution center in Miami. Burglars used sledgehammers to break into the company's distribution center and stole over 25,000 unites of the Casa Cuevas brands [read more here]. Have lost Casa Cuevas Limited Edition Flaco and its core line of cigars, the Cuevas family made the decision to move forward and create a cigar to mark this challenging period that they were ultimately able to overcome.
"We were completely overwhelmed by the response for La Mandarria.," says Luis Cuevas Jr., president of Casa Cuevas. "This brand was a smash hit at the 2019 IPCPR and sales have remained strong. We are grateful to the public for accepting the product with open arms."
La Mandarria is a full-bodied cigar that is presented in just one vitola, a 6 x 52 Toro. Master Blender Luis Cuevas Sr. felt this vitola was the perfect balance between the cigar's strength, chichis a representation of the La Mandarria name, and the cigar's nuanced flavors. The cigar features an Ecuadorean Habano wrapper, a pig tail and shaggy foot. MSRP per cigar is $12.
For all the latest news from Casa Cuevas Cigars, visit casacuevascigars.com.