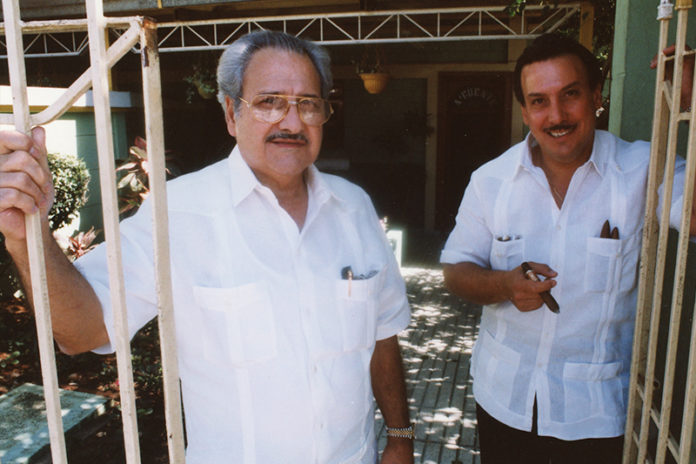 Carlos Fuente Sr., patriarch to the Fuente family and longtime leader of one of the premium cigar industry's best-loved and most famous cigar companies, succumbed to stomach cancer on Friday, Aug. 5, after a long battle with the illness.
Born on May 6, 1935, Carlos was the second son of Arturo and Christina Fuente. His father left Cuba in 1906 and had established his first cigar factory in the Ybor City neighborhood of Tampa, Florida, by 1912. The business, A. Fuente & Company, thrived, and in 12 years it had expanded to employ more than 500 people and produced brands such as Tampa Sweethearts and Garcia Bouquet. A devastating fire swept through the factory in 1924, and Arturo could not rebuild. Instead he took a series of jobs with other cigar factories and established his family. Arturo would not start producing his own cigars again until 1946.
Carlos was a fighter. When he was just 11 years old he contracted polio and was told that he would never walk again. It took some time and countless hours of painful rehabilitation, but he regained the ability to walk. At the same time, his father was re-establishing A. Fuente & Company, with family members rolling cigars on the back porch of their home. Despite his struggle with polio and rehabilitation and his school schedule, Carlos also helped, making approximately 50 cigars a day after school and on weekends. When he was older and seeking to gain the favor of his future father-in-law, he also took on a job at a nearby bakery. Carlos married Anna Louisa Lopez in 1953. A year later, the couple began a family with the birth of Carlos Fuente Jr. Cynthia and Richard would soon follow.
Carlos would use the lessons of determination, perseverance and humility he gained from his fight against polio and helping the family business to steer it to new heights. In 1958, Arturo wanted to retire, and he sold the company to Carlos for $1. Carlos traveled the East Coast and sold cigars on credit, greatly expanding A. Fuente & Company's distribution. Nearly every room of the family house became dedicated to cigar production, with the furniture carried outside during the day and carried back inside at night so that cigars could be made.
By the 1960s, Carlos moved cigar production into a proper factory, and as the Cuban embargo loomed he purchased as much Cuban tobacco as he could find. While the purchases sent A. Fuente & Company into debt, the move allowed the company to continue using Cuban leaf until 1965, allowing it to survive a downward trend in the American cigar industry.
The 1970s and 1980s were rough decades for the entire premium cigar industry as manufacturers struggled to develop quality tobacco in countries other than Cuba. A. Fuente & Company was no exception. There were attempts to establish factories in Honduras and Nicaragua, but these didn't last. In 1980, Carlos established a factory in Santiago, Dominican Republic, marking the beginning of a turnaround for the company.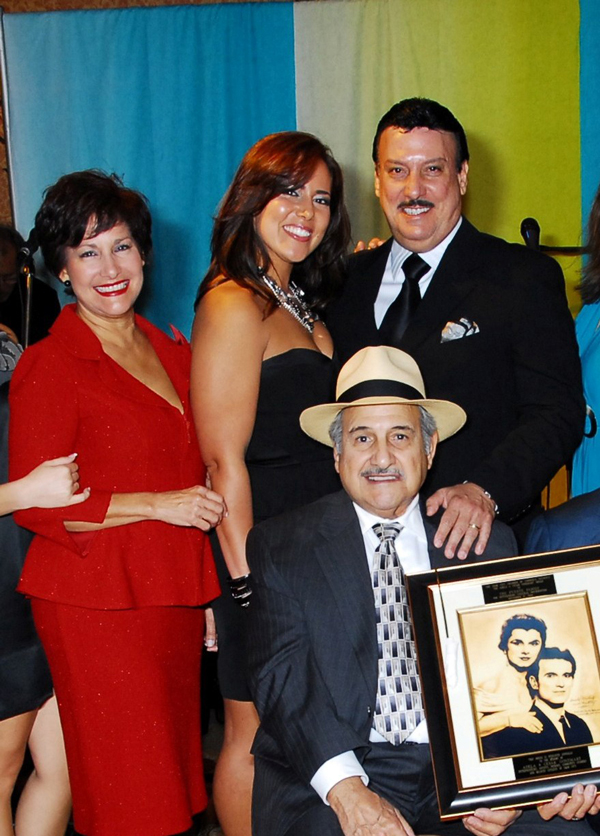 Carlos and his son, Carlos Jr., managed a factory workforce of just seven people in 1980. Cynthia and Anna remained in Tampa to manage the company accounts and oversee the machine-made cigar factory. In 1983, A. Fuente & Company introduced the Hemingway line. Three years later, it unveiled Don Carlos. The premium cigar factory in the Dominican Republic experienced phenomenal growth, so much so that the Fuente family closed its Tampa factory to concentrate on producing premium cigars.
The success continued into the 1990s with the introduction of one of the most revered and best-loved cigars in the industry—Fuente Fuente OpusX. The cigar was revolutionary at the time because it featured a Dominican wrapper grown on the Chateau de la Fuente farms in Bonao. A big hit on its release in 1995, it remains a limited-production cigar with consumer demand far outstripping manufacturer supply.
In addition to producing its own cigars, A. Fuente & Company also produces cigars for Ashton and J.C. Newman. By the time of Carlos' passing, A. Fuente & Company employed approximately 2,500 people and produced roughly 30 million cigars annually, making it the largest family-owned premium cigar company in
the world.