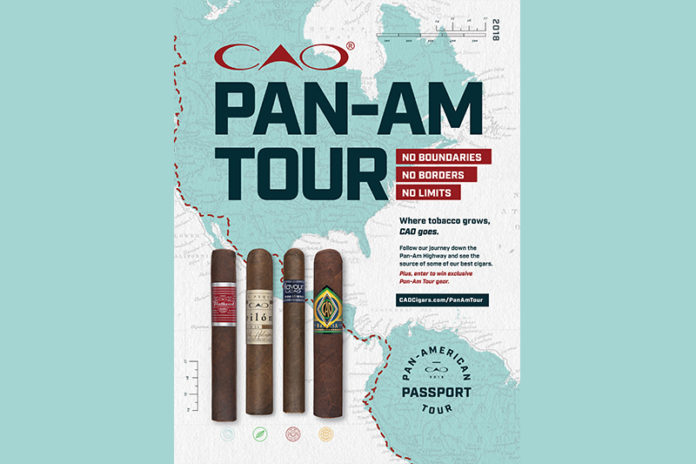 General Cigar Co. and its CAO cigar brand are continuing to innovate and push the boundaries with its latest marketing initiative–a virtual tour of the Pan American highway. Running April through December 2018 and led by master blender Rick Rodriguez, this online tour will start off in North America before moving to Mexico and the banks of the Rio Grande at Nuevo Laredo. Rodriguez will make his way virtually through the jungles, mountains and deserts of Central America, ultimately taking a spur of the highway to the end of the sub-tropical South American paradise of Brazil.
"With CAO, our blends encompass so many countries and growing regions, it's sometimes hard for people to keep track of what they're smoking," commented Rodriguez. "The Pan Am tour gives me the chance to share my insights into the tobaccos we select for CAO cigars, and connect our fans with the lengths we go to develop our blends."
Rodriguez's tour will trace the origins of CAO's famed tobaccos, give exclusive details on new CAO blends that are in the works and engage fans with video game and sweepstakes beginning April 2. Exclusive prizes tied into the tour will be awarded through the website at the end of May, July, and September, as well as on the brand's Facebook and Twitter channels.