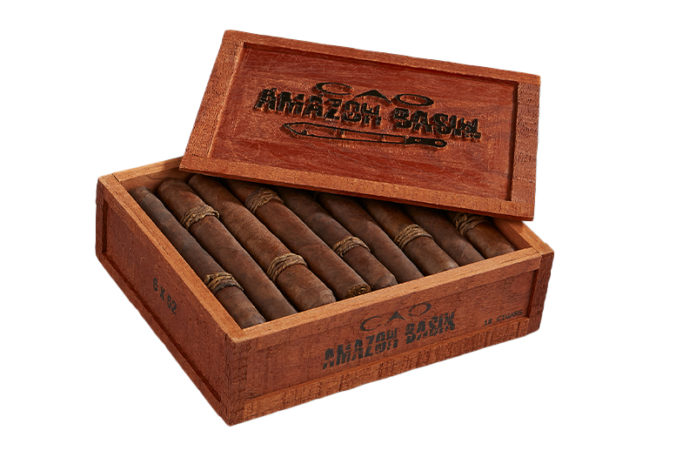 CAO Amazon Basin, a small batch, limited edition release from General Cigar, is making a limited return to retailers across he U.S. this month. CAO Amazon Basin first made its debut in 2014. This is a medium-bodied blend that's earthy and nutty with notes of caramel, briny nuances and has a dry finish. The blend was developed to offer the cigar smoker what CAO refers to as "an adventure into the unexpected."
"When we launched Amazon Basin, we had a unique opportunity to use Amazonian tobacco before anyone else in the world had used it. At that time, we were able to create a smoking experience that was completely different from anything on the market. Eight years later, CAO Amazon Basin still stands apart as one of the most important blends we have ever developed. It gives us great pleasure to re-introduce this incredible blend and share the extraordinary smoking experience it delivers with our fans," commented Rick Rodriguez, brand ambassador for CAO.
Called "Braganca," the tobacco used in the blend for CAO Amazon Basin was organically grown on unspoiled land in Brazil and harvested just once every three years. The seedlings were then transplanted directly into the soil a full yard apart from each other, resulting in less than half the yield of other tobacco plants. The leaves were rolled by hand into tubes called carottes where they underwent six months of natural fermentation. These carottes are then transported out of the rainforest by canoe and taken to the mainland where they are ultimately bought to CAO factory that is located in Estelí, Nicaragua.