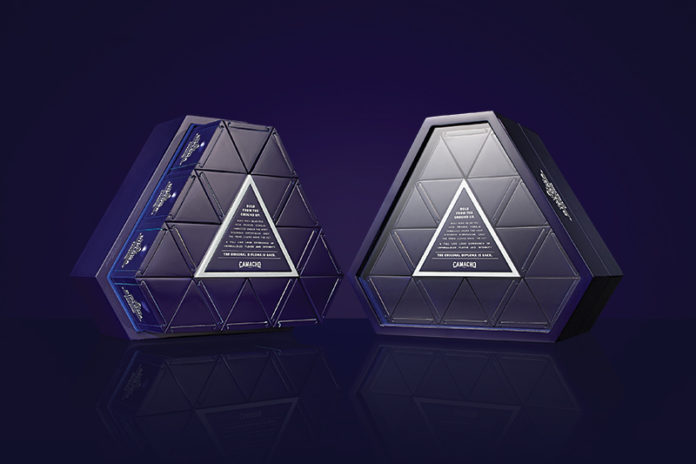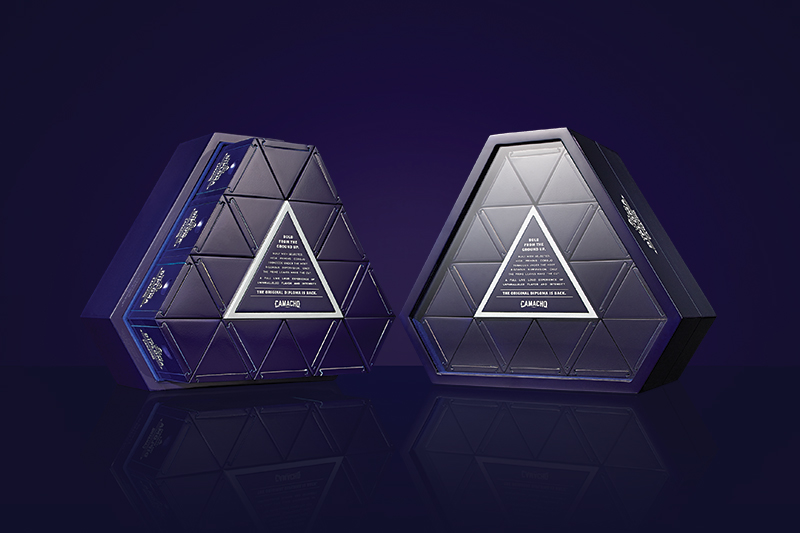 Camacho Cigars is relaunching the original Camacho Diploma. Described as a bold smoke, the Camacho Diploma Special Selection is presented in a Robusto (5 x 54) format and is blended with hand-selected high priming Original Corojo tobaccos, creating an intense and bold overall smoke. With intense notes of leather, coffee and pepper are flawlessly complemented with rich blasts of cedar and sweet cocoa. Once rolled, the Camacho Diploma Special Selection were left to rest for a full year before their official release.
"The original Camacho Diploma was for many years the most heralded cigar coming out of our factory in Honduras," explains Dylan Austin, Vice President of Marketing at Davidoff of Geneva. "A cigar where no compromise is made on the quality of construction and on the tobaccos, each high priming leaf is hand selected by our supervisors and each cigar rolled by our top 5 pairs. After many years, we are excited to be able to resurrect this special cigar and share it once again with aficionados across the globe. The Diploma showcases the 'best of the best' from our crops of Original Corojo tobacco."
Camacho Diploma Special Selection details:
Wrapper: Original Corojo (Honduras)
Binder: Original Corojo (Honduras)
Filler: Original Corojo (Honduras)
Vitola: Special Robusto (5 x 54)
MSRP: 1,800 boxes of 18 cigars
The official launch for Camacho Diploma Special Selection in the U.S. will be Nov. 1, 2017. This is a limited release with only 1,800 boxes of 18 cigar each will be made available. Each cigar will retail for $20 and a box of 18 cigars will sell for $360. Due to the superior quality of tobacco used in this cigar, the Camacho Diploma Special Selection will only be available once a year.
For all the latest news from Camacho, visit camachocigars.com.