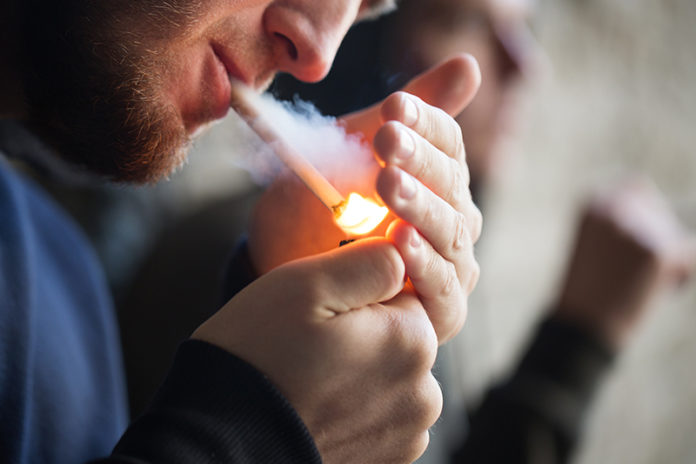 The following article was contributed by the National Association of Tobacco Outlets (NATO)
Yesterday, the U.S. Supreme Court issued an order denying an emergency request seeking an injunction against the California flavor ban law (known as Senate Bill 793) from going into effect. This bill was the subject of a ballot question in the Nov. 8, 2022 elections and was approved by voters. The emergency injunction request was filed by R.J. Reynolds Vapor Company, American Snuff Company, LLC, Santa Fe Natural Tobacco Company, Modoral Brands, Neighborhood Market Association, and Morija, LLC d/b/a Vapin' the 619.
Senate Bill 793 prohibits the sale of flavored tobacco products and tobacco product flavor enhancers. Under California law, a "tobacco product" is defined as (1) a product containing, made, or derived from tobacco or nicotine that is intended for human consumption, whether smoked, heated, chewed, absorbed, dissolved, inhaled, snorted, sniffed, or ingested by any other means, including, but not limited to, cigarettes, cigars, little cigars, chewing tobacco, pipe tobacco, or snuff, and (2) an electronic device that delivers nicotine or other vaporized liquids to the person inhaling from the device, including, but not limited to, an electronic cigarette, cigar, pipe, or hookah.
The flavored tobacco product ban does not apply to sales of premium cigars sold in cigar lounges where the products are purchased and consumed on the premises. In addition, the prohibition does not include loose leaf tobacco or premium cigars. Premium cigars are defined as meaning "any cigar that is handmade, is not mass produced by use of mechanization, has a wrapper that is made entirely from whole tobacco leaf, and has a wholesale price of no less than twelve dollars ($12). A premium cigar does not have a filter, tip, or non-tobacco mouthpiece and is capped by hand."
Loose leaf tobacco is defined under California law as consisting "of cut or shredded pipe tobacco, usually sold in pouches, excluding any tobacco product which, because of its appearance, type, packaging, or labeling, is suitable for use and likely to be offered to, or purchased by, consumers as tobacco for making cigarettes, including roll-your-own cigarettes."