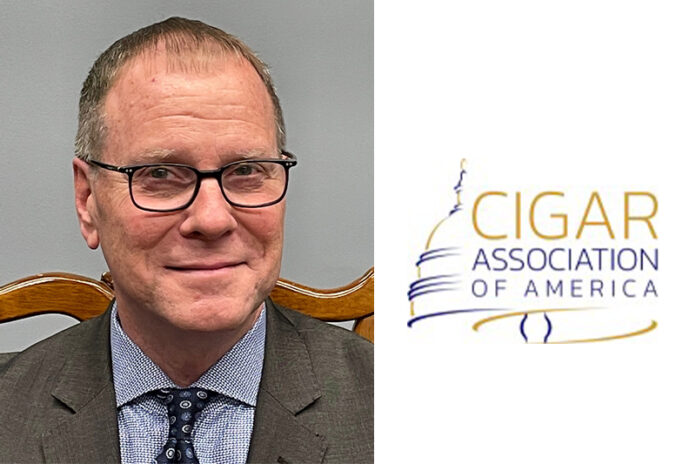 The Cigar Association of America (CAA), a national trade organization founded in 1890 that represents cigar manufacturers, importers, internet sales companies, distributors, retailers, and other cigar industry suppliers, has announced a promotion within its team.
The CAA has promoted Dan Cotter to the position of vice president of finance and operations. Cotter will oversee the CAA's financial functions including its accounting, budgeting, and auditing, as well as its website, administration, IT and HR operations. In addition, Cotter will continue to produce valuable cigar industry statistical and sales reports used by member companies, the media, and other organizations for benchmarking, trend analysis, and data-driven decision-making processes.
"Dan is an incredible asset to this organization and the entire industry," commented David M. Ozgo, president of the CAA. "He is a finely honed Swiss Army Knife, hyper-organized and always cheerful. We rely on him for so many things, and he has more than earned this promotion."
Cotter joined CAA in 2015 as the financial controller and cigar industry statistician. His career spans more than 25 years of diverse nonprofit and business leadership experience in financial and marketing management, corporate strategy development and implementation, and customer relations. The promotion also applies to the Pipe Tobacco Council, where Cotter provides similar services.
A Bethesda native and resident, Cotter earned a B.S. in Accounting in 1986 from the University of Maryland. He also has MA in Ministry from Capital Bible Seminary. Before joining the CAA team, Cotter was the financial controller for Car Credit Nation, a multi-location auto dealership, finance company, and real estate developer in Northern Virginia. He was also the financial controller for a large multi-location Goodyear franchise in the Washington, DC metro area. His background also includes nonprofit audit experience with Coopers & Lybrand, now PricewaterhouseCoopers, and other public accounting firms.
For all the latest news from the Cigar Association of America, visit cigarassociation.org.