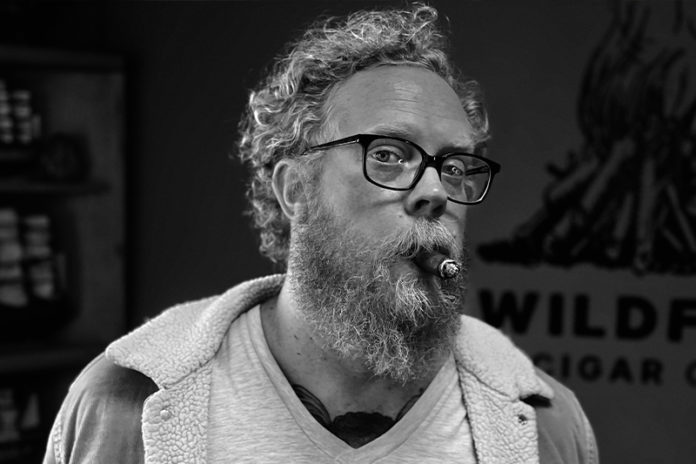 He's crazy. That's what some may say when speaking of Jeremy McDonald, who in 2021 decided to launch his own cigar brand. For McDonald, cigars and tobacco are more than just a hobby—they've been a profession and a passion that's driven him for years, taking him from cigar enthusiast to national sales manager and, in recent months, brand owner of his own cigar company.
"I didn't ever choose tobacco. It kind of just happened naturally," he explains. "I started working at a shop in 2001 to subsidize my spending on cigars while I worked other jobs. But little by little, I got more involved with the industry: from the retail angle for 11 years; sales rep; starting Caldwell Cigars with Robert [Caldwell]; becoming a national sales manager and then partner in the brand; to now going out on my own. I never said, 'I'm going to be a cigar guy.' It just kind of happened. Now I'm 20 years in this industry and can't see myself doing anything else. Weird how that happens."
McDonald grew up in Orange County, California. When asked about his childhood, he recalls skating and playing bass guitar in a bad metal band. He eventually picked up guitar playing so he could write songs. From there, he played in many punk, emo and rock bands beginning in the early 1990s.
"My childhood was pretty rad if you ask me," he proclaims. "I would, like clockwork, skate to the liquor store and buy a six-pack of Jolt Cola. Then I'd go to the donut store to buy a dozen donuts, skate with my friends, then play really loud music till our parents couldn't take it anymore. Then we would do it again the next day. I didn't realize that music was becoming such a part of my life until it just was what I did and lived."
It was during holidays with his family that he'd have run-ins with cigars. While visiting with his grandmother, two of McDonald's uncles would often smoke cigars on the front porch of his grandmother's house. They were the only family members that smoked, and McDonald wanted to join them but was too young to do so.
"They looked so manly, smoking cigars. They would offer to let me take a puff but always said I was too young. So I said to myself when I got old enough I was gonna smoke cigars with them too. On my 18th birthday, I went to 7 Eleven—as someone does who doesn't know anything about cigars—and bought a White Owl and a kiwi strawberry Snapple. I then went to my parents' backyard, set out a chair and lit my first cigar. From the first puff, I was in love: the experience, the romance, the manliness—all of it! I felt grown up. From that point on, I was in search of my next cigar."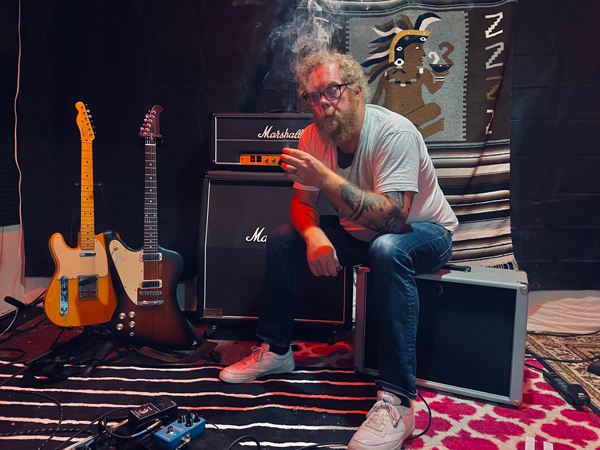 When the Music Died
As with many others in the cigar industry, McDonald pursued music professionally for some time, but when that didn't work out, he looked at other career options. He ended up in seminary school after deciding he wanted to work in a church setting, but that also didn't work out.
"Life took some different turns, as it does for us all, and I decided I couldn't be a person that told others how they ought to live their lives when I was not sure on how to live mine," he says. "When I decided to walk away from the ministry, a tremendous weight of expectation was lifted. I realized I had been trying to be what others thought I should be. When I accepted my reality—that this was not for me—I felt free to do whatever I wanted: be a firefighter, astronaut, hell, maybe even Superman! It was my choice to make. At this point, cigars were not a consideration, though. I didn't even know that was a choice at that point."
After spending years working in the cigar industry as the national sales manager for Caldwell Cigar Company, McDonald decided it was perhaps time he created and launched his own brand. It may not have been the perfect time to launch a brand. There's the ongoing issue of regulation at the hands of the U.S. Food and Drug Administration (FDA) and other government agencies. There's also the fallout from the COVID-19 pandemic, which has caused severe production issues. Still, McDonald wanted to create his own brand, and he saw an opportunity to get into the industry as a brand owner and decided to go for it.
He got his share of input from industry peers that ranged from a resounding, "You have to do it!" to others advising that he proceed with caution. The input that mattered most, though, was that of Robert Caldwell and his partners at Caldwell Cigar Company, whose support and advice weighed in on his final decision more than anyone else's did.
"The first move I made was to talk with Robert and the other owners of Caldwell Cigars. I didn't want to do anything behind their backs, and, more importantly, I wanted their support. I've seen too many bad breakups in this industry. I had to have their support or I wasn't going to do it. It would have definitely been a dealbreaker for me. I got their support."
Selling and marketing cigars is one thing, but being a brand owner of a cigar company is another. Brand owners must have many skill sets in order to be successful. One of those is having a great collection of mentors to learn from. Some of McDonald's mentors include Amaar Tabbaa, owner of Maxamar Ultimate Cigars. McDonald credits Tabbaa as giving him his start in the industry and being one of the first to teach him about the business side of cigars. Robert Wright, a man he worked with while at C.L.E., also had a significant impact on McDonald.
"This man taught me so much. When you are with him, just shut up and listen 'cause he's got gold coming out of his mouth. I don't think he realized the impression he had on me while I worked under him at C.L.E."
Another person that has influenced McDonald is Jose Blanco, whom McDonald met when he was just 22 years old and working in a cigar store. "The reason he had such an impact is because he treated me with respect and listened to me. You could see that he wanted to invest in the future of our industry. He just always made me feel like I had a voice and that it's OK not to know everything. It's a learning process for sure."
Then there's Robert Caldwell, who has not only been a mentor to McDonald over the years but also a close friend. "His unconventional ways of doing business, his unapologetical viewpoints and his 'fuck you' attitude.
I may be older than Rob, but I have learned so much from him. He is about the most unorthodox businessman I've ever met. He shoots from the hip, good or bad. He has taught me so much about your brand needing to be authentic to who you are. His beliefs have had a tremendous effect on me. In fact, you can blame him for me leaving Caldwell Cigar Company and starting my own brand. He constantly would give me books on entrepreneurship, managing people and building Fortune 500 companies. Then we would talk about those books and what we got from them."