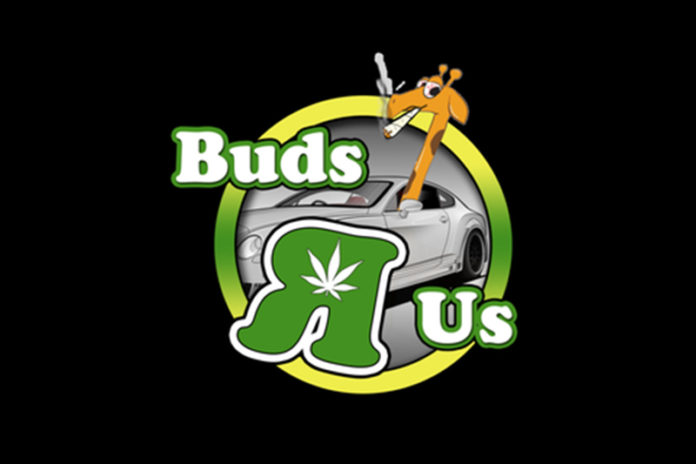 In what appears to be a growing trend hitting the cannabis industry, a Michigan-based dispensary has been accused of infringing on a corporation's intellectual property. Toys R Us has sent a letter to the owner of Buds R Us, accusing it of infringing on its intellectual property with its name and logo. The logo Buds R Us features a giraffe smoking a joint, drawing some similarities to Toys R Us' Geoffrey the Giraffe.
"I thought it was a joke to tell you the truth, like really, Toys R Us coming at us. We're just a small business out there," Frankie, the Buds R Us owner, told Fox 2 in Detroit. "We just thought it would be funny to have a giraffe with a joint smoking.
Paul Tylenda, an attorney for Buds R Us, added: "I think that with the tongue and cheek understanding of the logo, I don't think anybody is going to confuse the two companies."
The owner of Buds R Us is considering changing the name and says he already has a few new ideas in the works.