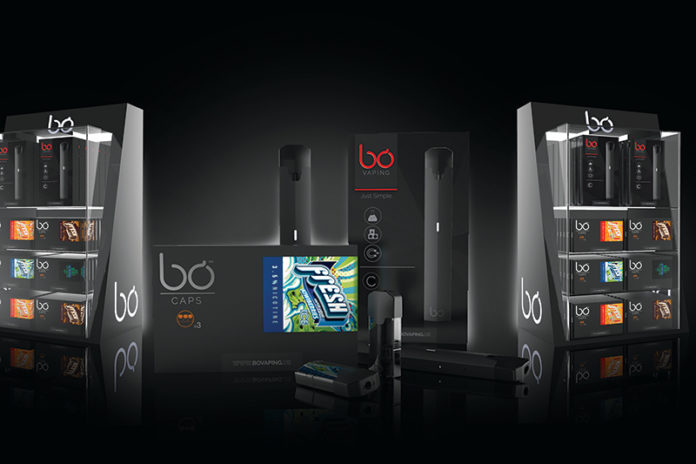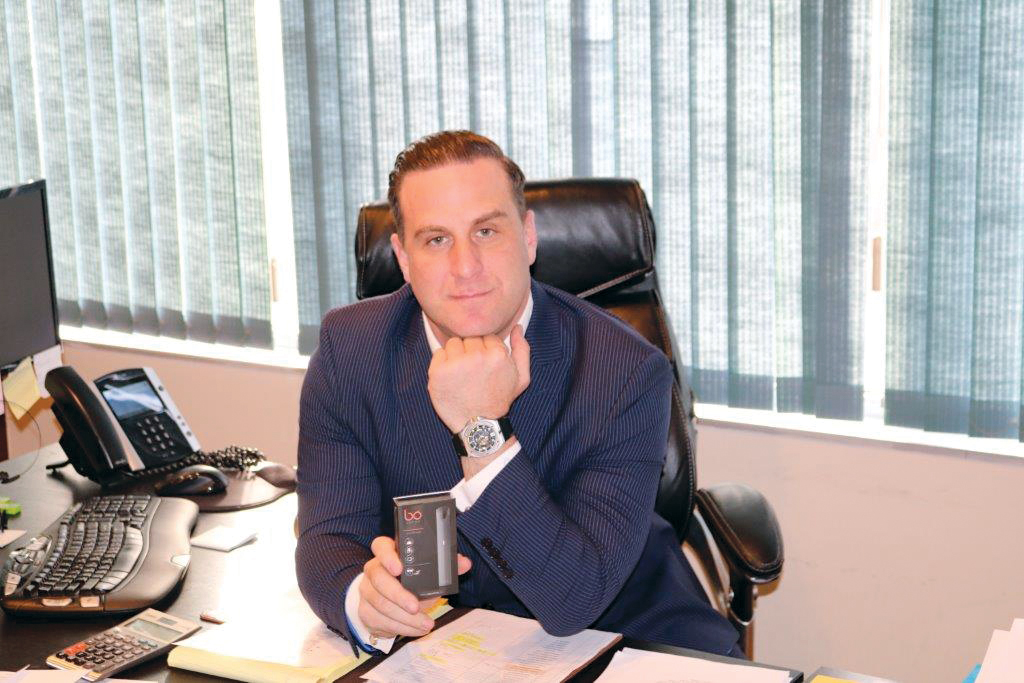 In the vapor world, delivering a better vaping experience has long been viewed as the only way the industry will succeed at convincing smokers of conventional cigarettes to make a switch. On the homefront, innovation hasn't been easy, especially with the uncertainty around U.S. Food and Drug Administration (FDA) regulation and the question of whether new devices will be able to stay on the market. So when MMS Distribution got the opportunity to sell Bo—a closed-system device winning rave reviews in Europe—stateside, CEO Chris Fiumara jumped at the chance.
"In the last three years, we haven't seen anything of superior quality and design introduced," he says. "A lot of closed-system devices have leaking issues or insufficient battery capabilities. Bo was developed to give vapers both convenience and quality."
The Quest for Quality
Bo's journey began in 2015 when JWell Group, a top e-cigarette manufacturer and retailer in Europe, decided to develop a vapor product that would be smaller and easier to use than the "box-style" designs currently on the market. Closed-system devices offered a better vaping experience than e-cigarettes, but many customers found the devices too cumbersome and the need to change the coil and add e-liquid too complex.
"The main issue in manufacturing a small-size product was to be able to provide a good vaping experience to the customer so they can have a decent amount of vape and some nice flavors to increase the chances of quitting smoking through an easy and enjoyable experience," according to the research and development team at JWell. "Battery life was also an issue."
After nearly a year of R&D, JWell developed a pocket-sized device with a battery that could last the day and that offered a vaping experience comparable with larger devices on the market.
It was an immediate hit.
Featuring a 380 mAh battery with a 15-minute charge time, Bo is equipped with a 1.5 mL pod and comes with a lifetime warranty. Bo uses a salt-based e-juice that improves the vaping experience, adds Fiumara. "Nicotine salt allows the nicotine to metabolize faster so the person vaping gets more immediate satisfaction, similar to that of a real cigarette, without the unhealthy, unwanted effects of smoking," he explains, noting that the juice is made in the U.S. and does not contain any diacetyl, ambrox or acetyl propionyl.
The Bo One vaping kit includes the Bo One pod vape device, a magnet USB charger and two e-liquid caps, at an MSRP of $39.99. E-liquid caps are currently available in six flavors—iSee Mint Ice Menthol, Kiwiberries Ice, Fresh Mango, Jelly Mixed Berries, Fresh Cut Tobacco and Apple Juice—with nicotine contents ranging from 3.5 percent to 5.5 percent.
Quickly embraced in Italy, the U.K., Germany, China and other markets overseas, Bo got a slower start when it was launched in the U.S. 19 months ago by a regional vape shop.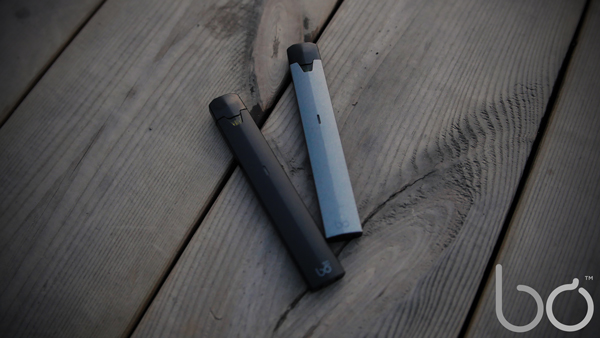 Tobacco Business: Can you tell us about any new developments you have planned for Bo? Are there any new products or offerings in the works?
Chris Fiumara: Not exactly what we would call "new" products, as [the FDA's deeming rules] state that products must have been on the market or registered before Aug. 8, 2016, which means we are really limited to the product lines that JWell had out in the States prior to that date. Fortunately for us they had some great products out in the States that were never marketed to scale [so] we can continue to pull from those from an expansion standpoint.
What are your goals for the brand in the U.S.?
Fiumara: We want consumers to be so happy that they have absolute brand loyalty. Most companies these days pretend they care so much about their customers but do not properly convey that to the consumer. We want Bo to be the name you think of when you think of closed-end vaping devices. We know it is a hard goal to obtain, but we think it will happen.
What advice would you give to retailers to make the most of Bo's potential?
Fiumara: Educate your customers; use the materials provided to inform customers that when they are buying Bo, they are buying the top-of-the-line system. It's like any other product; educating the customer is key so they know why they are buying Bo over something else.
How concerned are you about FDA regulation? What changes have you made or do you plan to make to your business to prepare for the agency's deeming regulations to take effect?
Fiumara: We, like any other compliant company, will continue to abide by any law or regulation the FDA has planned for the industry. Regulation isn't always as bad as most think; we have a view that the FDA regulations might weed out some companies that perhaps are not following the proper guidelines. In the meantime, we have retained the most capable law firm that specializes in this arena and will rely on them to keep us ahead of the curve of any future regulations or changes that may come to the market.
This story first appeared in the March/April 2018 issue of Tobacco Business magazine. Members of the tobacco industry are eligible for a complimentary subscription to our magazine. Click here for details.
– Story by Jennifer Gelfand, editor in chief of Tobacco Business Magazine