Montecristo was another name Seferian had built a relationship with for the long haul and wanted to partner with. "It doesn't happen overnight," he says. "We've been in business for 20 years. You build relationships and then they come to you—the customers and the vendors."
With branded lounges, "the name is clearly the biggest advantage," he says. "It does bring in more business, and cigars and liquor right now—that's a must."
Fox Cigar Bar
an unbranded lounge
(foxcigarbar.com)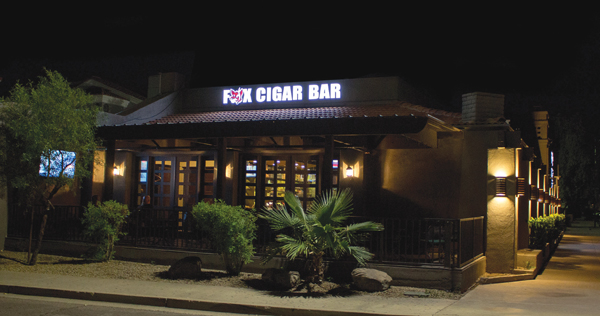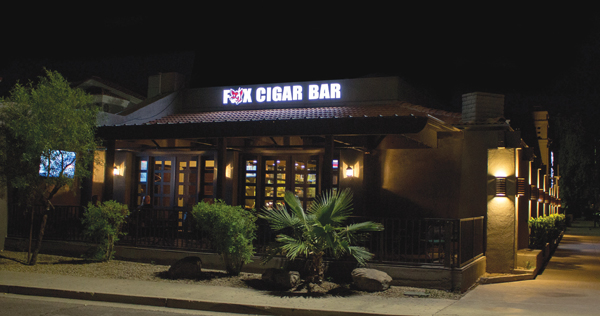 The two Fox Cigar Bars located in Arizona (in Gilbert and Scottsdale) were built on an unbranded name and a premier concept.
"When I started this eight years ago, there were no branded cigar bars really; it was a lot of independents," explains owner Mitchell Fox. Like Seferian, he approached some vendors, but "no one really cared, no one wanted anything to do with a cigar bar—they wanted to be in high-end stores."
So he took his own name and built on that, creating a "very upscale cigar bar but with no feel of pretentiousness when you walk in," he says. "People in shorts and a T-shirt are just as comfortable as those in a three-piece suit; they're treated the same way: fairly and with respect." Beyond that, Fox is proud that "my look is second to none; we are what everyone tries to be."
Fox also knows it's all about the complete experience, and he maintains that his is not the standard, run-of-the-mill bar. "I not only wanted to be a premier cigar store, but also the premier whiskey, bourbon and scotch bar, too," he says. "There are over 500 different major spirits in here, the bar is extensive, and price-wise we are very fair. We want it to be a no-brainer for customers to bump up to a more premium taste. We want them in here twice a week instead of once."
– Story by Renée M. Covino
This story first appeared in the July/August 2017 issue of Tobacco Business magazine. Members of the tobacco industry are eligible for a complimentary subscription to our magazine. Click here for details.