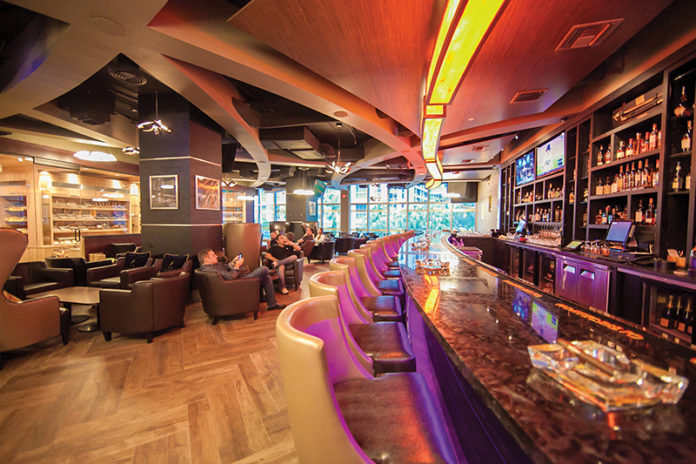 What's a cigar without a serene place to smoke it? An entity that calls out to cigar smokers, sometimes just by its name. Hence, the rise of the branded cigar lounge.
"Branded cigar lounges are an explicit effort by [cigar] companies to provide a cigar-friendly atmosphere and experience," says Don Stuart, managing director of Cadent Consulting Group in Wilton, Connecticut. In partnership with cigar retailers who are in it for the long haul, "the opportunity is to create a safe haven for smoking cigars or other tobacco products in these times—essentially a lifestyle oasis."
Does a cigar lounge look to partner up with a cigar brand or not? Tobacco Business recently tapped into three lounge perspectives:
Casa de Montecristo
run by Prime Cigar & Whiskey Bar,
in partnership with Altadis USA (primecigar.com)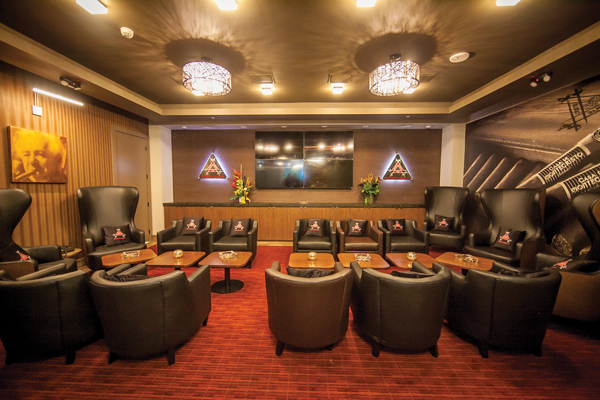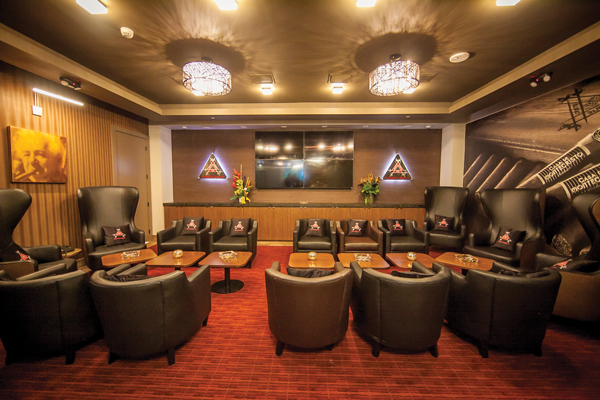 This 4,700-square-foot bar and lounge opened more than a year ago at a residential tower in Miami's business district of Brickell. In business for seven years, Prime Cigar also operates two other cigar stores/lounges, one in a New Jersey country club and the other in the Boca Raton, Florida area, but they are not branded or affiliated with any particular cigar name.
"I never thought I would do a branded cigar lounge; it just wasn't something I had considered when planning or expanding our brand," says Ryan Leeds, part owner of the Prime Cigar chain. "It wasn't really a factor until we were approached by Altadis when the word got out that we were opening in Miami. We have a great relationship with them, and it became an internal project. We did know that if we were going to do a branded lounge, it would be with them. It was just evolutionary, and, now that we've done it, and as long as they will have us and the opportunity is there, our plan is to continue to open Casa de Montecristo by Prime Cigar lounges."
Looking forward, Leeds sees growth of the Prime Cigar business with continued growth of the Casa de Montecristo partnership. "We are very focused on the expansion of the brand, and there are at least three letters of intent for further locations in South Florida," he offers. At least two more locations in two years is the conservative plan, "dependent on landlord negotiations and buildout time.
Davidoff Lounge and Casa de Montecristo Lounge
run by Ambassador Fine Cigars (ambassadorcigars.com)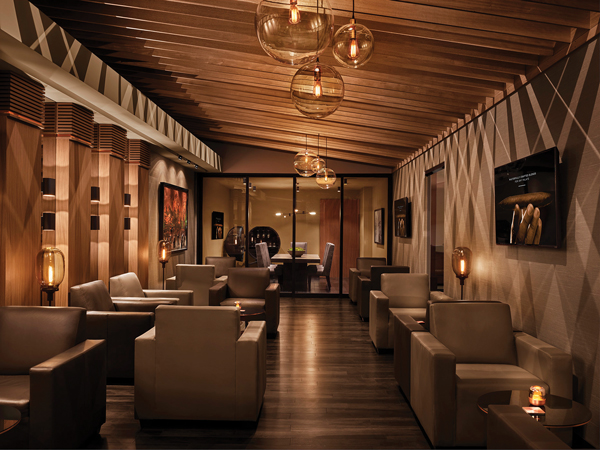 This 4,100-square-foot "cigar complex" in Phoenix, Arizona, actually holds two branded cigar lounges: a public Casa de Monteristo lounge and a private Davidoff lounge. The shop features a 1,000-square-foot walk-in humidor, as well as a custom bar offering spirits and catering opportunities. The lounge is open 24 hours a day to private members, and day passes are available for guests for 24 hours.
Davidoff approached Seferian 3–4 years ago. "For me, that's top of the line," he says. "It's prestigious, it's worldwide, so after they approached me, I said yes. I partnered with them because what they do is beautiful, and I wanted to participate in that."