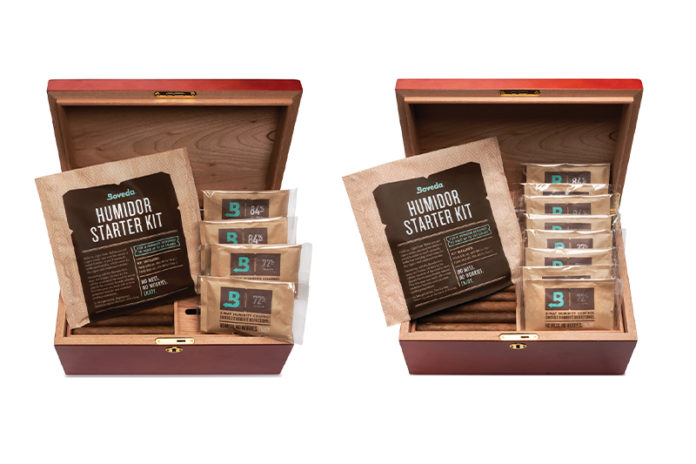 Boveda is making it easier for cigar enthusiasts to maintain their wood humidors. The company has announced the upcoming release of an easy, all-in-one Boveda Humidor Starter Kit. These two kits will be made specifically for both 50 and 100-count humidors.
Boveda developed these kits with the knowledge that many cigar smokers struggle and ultimately fail at maintaining wood humidors. Most new cigar smokers simply throw cigars into a new humidor without seasoning it first. Others are intimidated by the seasoning process because they feel it's complicated and messy. This frustration can ultimately hurt retailers as cigar smokers experience dry cigars or blow through Boveda humidor packs, not understanding the seasoning process.
The Boveda Humidor Starter Kit contains everything that's needed to prep and maintain a wood humidor for months. A well-tuned humidor will keep the cigars a customer buys from retailers tasting good and smoking great for some time.
These kits will help teach cigar smokers how to care for a new wood humidor. It's meant to help transition customers' humidors from seasoning to using their first set of Boveda packs to help protect their cigars. Each kit raises the moisture of the wood so that it doesn't rob the moisture from the cigars and improves the wood humidor's lid seal. Each kit also provides months of protection and can lead to increased in-store sales as customers will return to make more cigar and Boveda purchases.
Here's what's included in each Boveda Humidor Starter Kit: