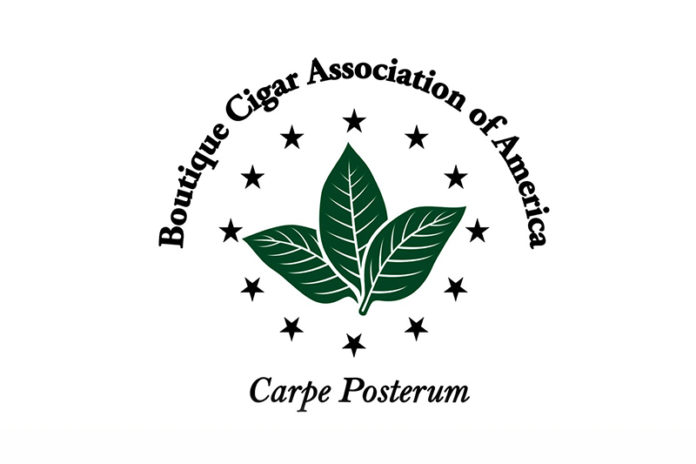 In its latest updated, the Boutique Cigar Association of America (BCAA) has announced that it has filed for its non-profit organization status with the Florida Department of State Division of Corporations. It will reportedly take 1-3 days to receive approval and once approved, the BCAA plans on filing for an EIN.
The next steps the organization plans to take is to establish guidelines, membership levels, and define the group's goals–both short and longterm. The company has also established a board of directors and they are as follows:
President: Gaby Kafie
Vice President: Dalton Healy
Treasurer: Carter Skinner
Secretary: Kerry Horney
Manager: Mike Palmer
Ambassador: Fouad Kashouty
Media Relations: Joel Vazquez Marrero
News of the BCAA first emerged in August 2017 with an announcement made by Kafie 1901 Cigars' Dr. Gaby Kafie. With a focus on education, organization and awareness, the group aims to represent and oversee the concerns of smaller companies and brands within the cigar industry. You can read more about its background by clicking here.
The group is currently working on a new website that it estimates will be complete within the next 2 weeks. In the meanwhile, it is asking for help building awareness and its community and that you help it identify manufacturers, brand owners, retailers and boutique cigar enthusiasts by using the hashtags #bcaa and #boutiquecigars on social media.
For all the latest information on the Boutique Cigar Association of America, visit boutiquecigarassociationofamerica.com. You can also follow it on Facebook and on Twitter @BoutiqueCigarAA.